Training:
Human and Animal Data in EBRAINS
On this page
This training will teach you about the requirements for the ethical use of human and animal data in EBRAINS. The presentations provide guidance to EBRAINS data providers and users on what is expected of human and animal data shared through EBRAINS services.
Brain research generates and applies big, multidimensional and multifunctional data with different levels of sensitivity. The usability, quality, integrity, availability and security of these data are critical to excellent neuroscience research and innovation. To ensure these qualities, as well as FAIR data principles and compliance, EBRAINS has developed a framework and structure for responsible data governance anchored on people, processes and technology. This training will discuss the nature of this framework and its practical applications in EBRAINS' data processing workflows.
EBRAINS provides access to a huge variety of neuroscience data from a variety of sources, formats, and modalities. In addition to human data, many of these datasets were collected from non-human animal subjects. When you access these data through EBRAINS services, we want you to be assured of their high quality and that they have been responsibly and ethically collected. Mice, rats, non-human primates - these research subjects are living creatures and any data collected from them should be done so responsibly, ethically and in compliance with the law. 
Human Data in EBRAINS 
EBRAINS will provide GDPR-compliant access to datasets derived from humans. Some of these datasets will be personal data, and so EBRAINS has a dedicated set of people, processes and technologies to ensure that those data are handled ethically, responsibly and within the law. This part of the training focuses on the Data Governance structure we have developed for EBRAINS. 
The video introduces a number of ethical compliance, data governance and data protection issues related to human data processing in neuroscience research, particularly issues raised by data processing activities in EBRAINS (such as informed consent, pseudonymisation, data controllership and data security). You will learn how to address these issues in ways that are socially acceptable, ethically responsible and legally compliant. 
In the video, Dr Damian Eke, Dr Simisola Akintoye and Dr William Knight discuss the Data Governance, Data Protection and Ethics Compliance structure for EBRAINS. They discuss the People, Processes and Technologies (PPT) structure for data governance, the various measures in place to manage data protection such as data protection impact assessments and the role of the data protection officer, and finally they discuss the ethics compliance processes in place to ensure that data entering EBRAINS services meets ethical and legal requirements. 
About the presenters
This video is presented by Dr Damian Eke, Research Fellow at De Montfort University and the Data Governance Coordinator for HBP and EBRAINS, Dr Simisola Akintoye, Lecturer in Law at De Montfort University and HBP Data Protection Officer, and Dr William Knight, Senior Research Fellow at De Montfort University and Ethics Compliance Manager for the HBP and EBRAINS.
Animal Data in EBRAINS
EBRAINS handles a wide variety of data, and one of the most prevalent is data collected from non-human animal subjects. The collection of data from such subjects can be a legally and ethically complex issue, as can the handling of the data which this research produces. This part of the training will cover the requirements expected of animal datasets which users might seek to share and process on EBRAINS services.
We will address those legal, ethical, and societal pressures which have contributed to the establishment of requirements for animal research. You will understand not only what is expected of you as a researcher, but also why these expectations have come about. By the end of the video, you will have the tools you need to ensure that you handle your animal research, and the data which it produces, in a responsible, legal and ethical manner.
In the video, William Knight presents and discusses the requirements around the ethical use of animal data in EBRAINS. The presentation provides EBRAINS data providers and users guidance on what is expected of animal data shared through EBRAINS services. It covers the motivations for the focus on animal research data ethics, and the measures that EBRAINS has taken to account for this sensitive issue. In addition to William Knight's introduction to the topic, we recommend that data providers consult the EBRAINS data provision protocol, which you can find among the terms listed on the EBRAINS website.
About the presenter
William Knight is a research fellow and compliance manager for the Human Brain Project based at the Centre for Computing and Social Responsibility, De Montfort University.
Want to know more about Data Governance?
Presenters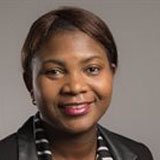 Simisola Akintoye
De Montfort University
Lecturer in Law, HBP Data Protection Officer
simisola.akintoye[at]dmu.ac.uk

William Knight
De Montfort University
Ethics Compliance Manager for the HBP and EBRAINS
william.knight[at]dmu.ac.uk
More Ethics & Society Training Modules
Browse the collection of capacity building resources on different aspects of our work on Ethics & Society:
More Ethics & RRI 
The Human Brain Project will have an impact on both science and society.
We promote RRI practices within the HBP, and help to shape the direction of its research in ethically sound ways that serve the public interest.