Whole-brain level simulation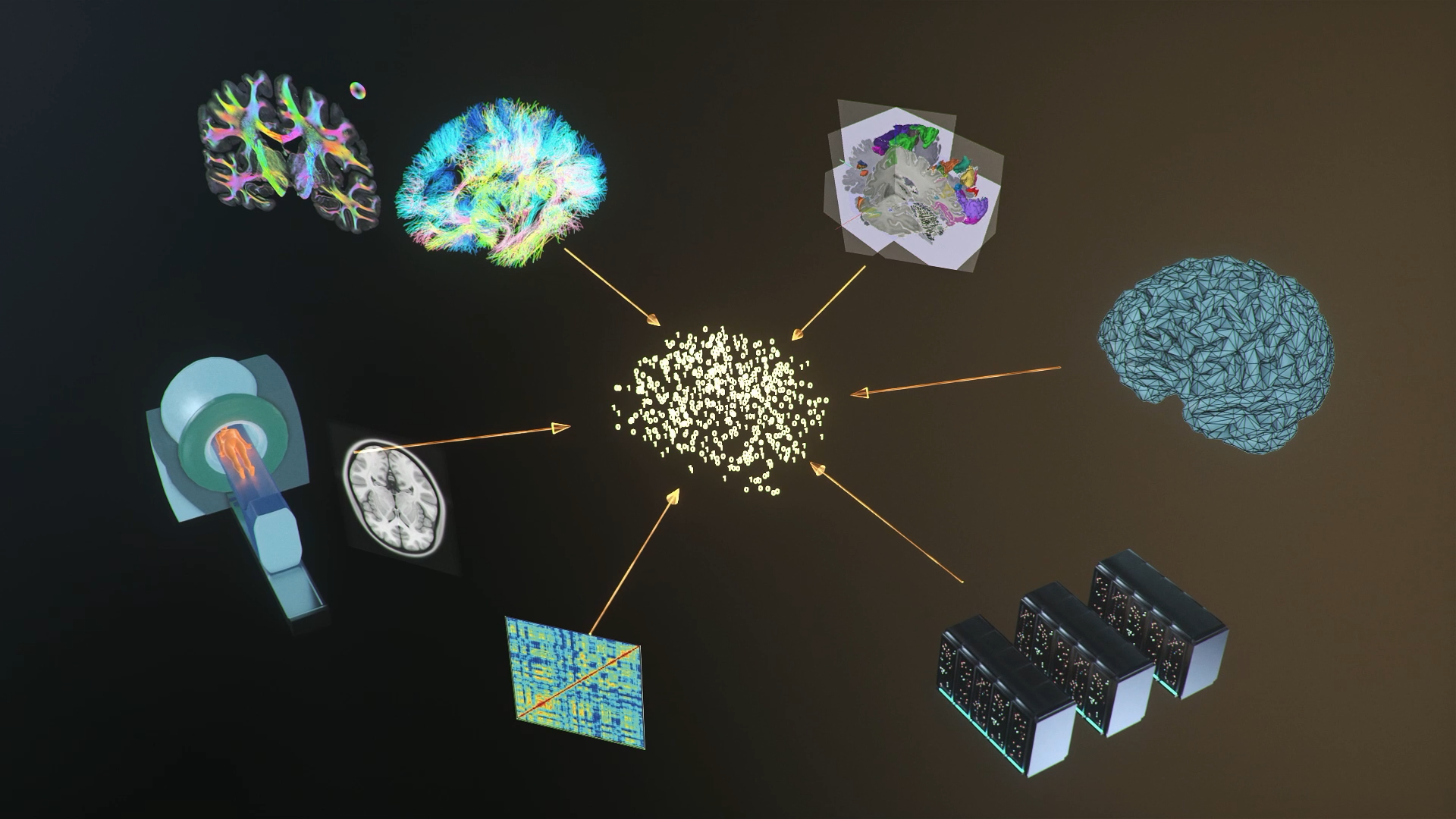 To simulate whole brains, the white-matter axon fibre bundle network, the so-called structural connectome, is reconstructed to define the model network. To reduce complexity and computational demands, the activity of brain regions is typically not simulated by networks of individual neurons. Instead, mean-field theory is used to replicate the main dynamics of large groups of neurons. The resulting models of the different networks are connected by the weights and time delays of reconstructed structural connectomes. Whole-brain simulations have been used to explain several empirically observed phenomena, such as the emergence in fMRI of functional networks, the spread of epileptic seizures or relationships between phenomena observed in fMRI and electrical neural activity over several temporal scales. In the HBP/EBRAINS, the simulation tools at the whole brain level were developed around the framework of The Virtual Brain (TVB). Two Facility Hubs support The Virtual Brain software and The Virtual Brain Cloud end-to-end workflow services.
The Virtual Brain (TVB) is an open-source platform for constructing and simulating personalised brain network models. The TVB-on-EBRAINS ecosystem includes a variety of prepackaged modules, integrated simulation tools, pipelines and data sets for easy and immediate use on EBRAINS. Process your large cohort databases and use these results to develop potential medical treatments, therapies or diagnostic procedures.
Network level simulation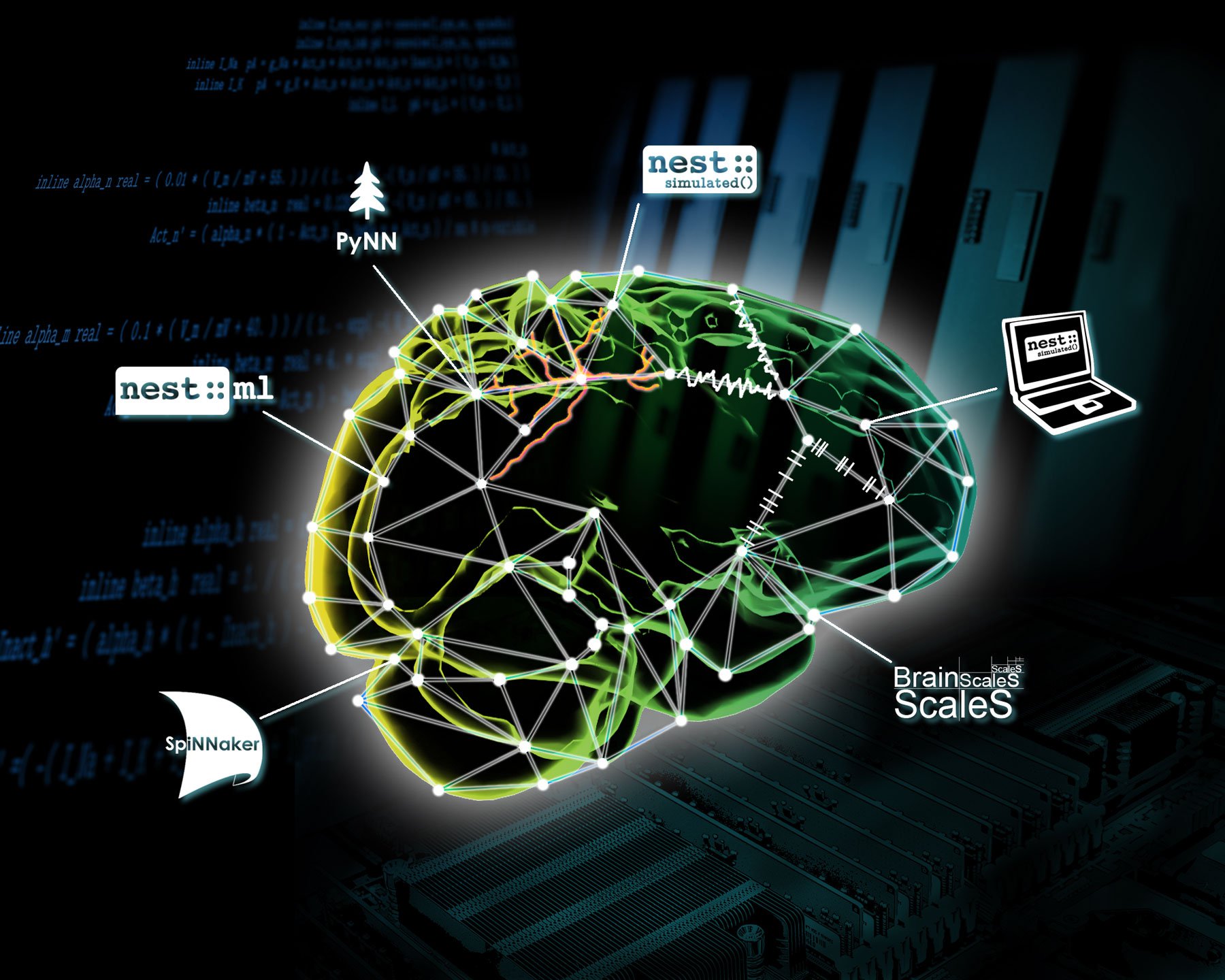 Brain function emerges at the network level. Even basic functions such as the initial processing of visual input require the interaction of many neurons in different brain areas. Network-level simulation technology enables investigation of such brain-scale networks, covering multiple brain areas at the resolution of single neurons and synapses. The direct link to brain function makes network-level simulation attractive for AI and robotics applications. To enable brain-scale simulations, the technology needs to be extremely scalable and capable of exploiting modern supercomputers. The simplifications that underpin network-level simulation technology have also inspired the design of neuromorphic systems.