This training will teach you about various aspects of neuroethics and the ethical issues arising with the rapid development of neuroscientific research on consciousness and AI.
Given the impressive advancement of scientific research on the brain, specifically on consciousness, and the rate of AI development, including its translation in commercial applications, it is extremely urgent to increase the awareness of the arising ethical issues and to develop adequate tools for identifying and assessing them.
Assuming that ethics can actually provide something valuable to these fields (even if not everyone agrees with it), there are two fundamental possible views: 1. Ethical reflection can help research to be compliant with a number of regulations that are considered important to make it socially acceptable; 2. Ethical reflection can actively contribute to maximize the public benefit deriving from research, particularly reducing (and hopefully closing) the gap that still exist between science and society.
The second perspective is more challenging: it requires moving from the view of ethics as a kind of "police guard" to its conception as an essential enrichment of research. The courses Neuroethics and AI Ethics (11 October 2022 and 7 February 2023), Neuroethics in HBP and EBRAINS (9 February 2022) and Neuroethical reflection on consciousness and cognition (17 November 2021 and 16 November 2022) are inspired by this view of ethics. On the basis of this common inspiration, the courses differ in their specific contents.
Neuroethics in the Human Brain Project and EBRAINS
This part of the module provides an introduction to neuroethics, combining reflection on its history and conceptual development, with particular focus on how the discipline has been defined and practiced within the Human Brain Project. The Neuroethics in HBP and EBRAINS course offers essential introduction to the discipline, as well as analysis and justification of its relevance to EBRAINS. The goal is to increase EBRAINS users' knowledge and understanding of neuroethical topics and methodologies in order to identify, assess, and better manage relevant ethical questions raised by the research and the use and exploitation of EBRAINS. 
Neuroethics and AI Ethics
The course on Neuroethics and AI ethics introduces AI ethics, a field that has literally exploded in the last 10 years, trying to provide an original contribution through the reflection on two specific topics: the connection between neuroethics and AI ethics, and the analysis of brain-inspired AI with explicit reference to the work done within the HBP.
More specifically, the course offers an introduction to AI ethics and a specific analysis of the potential synergies between neuroethics and AI ethics. Taking brain-inspired AI as a case study the course analyses two aspects in particular: emerging issues and methodology. The goal is to raise awareness of the ethical relevance of AI, and to introduce relevant conceptual tools for identifying and assessing them.
Neuroethical Reflection on Consciousness and Cognition
The course on consciousness and cognition presents the state of the art of the neuroethical reflection on the topics, introducing and analyzing in particular the multidisciplinary research conducted on Disorders of Consciousness within the HBP. 
More specifically, the course focuses on two dimensions:
1. Foundational issues related to the definition of consciousness, including its possible operationalization in the clinical context and its implication for potential technological simulation/emulation.
2. Practical issues related to the detection of residual consciousness in patients with Disorders of Consciousness (i.e., Vegetative State/Unaware Wakefulness Syndrome, Minimally Conscious State, Cognitive-Motor Dissociation).
The Neuroethics of Consciousness and Cognition in Clinical Contexts
This is an introduction to neuroethics of consciousness with specific focus on disorders of consciousness, considering both fundamental and practical issues. Neuroethical reflections on consciousness and cognition in clinical contexts is followed by a presentation on how to diagnose patients with disorders of consciousness.
Diagnosis of Patients with Disorders of Consciousness
In this video you get an overview of the main clinical measures of residual consciousness in patients with disorders of consciousness and related therapeutic options.
Want to know more about Neuroethics?
Keep reading on our Neuroethics and Philosophy webpage!
Presenters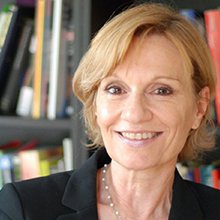 Arleen Salles
Uppsala University
Deputy WP Leader & Neuroethics Task Lead
arleen.salles[at]crb.uu.se
More Ethics & RRI 
The Human Brain Project will have an impact on both science and society.
We promote RRI practices within the HBP, and help to shape the direction of its research in ethically sound ways that serve the public interest.