Aug. 10, 2020
New members in HBP's Ethics Advisory Board
The Human Brain Project is pleased to announce that six new members have joined its Ethics Advisory Board.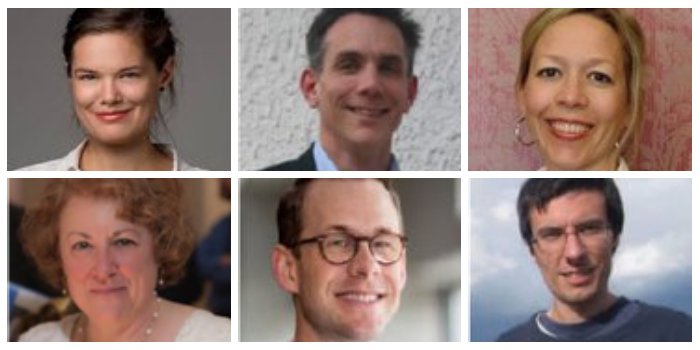 The Ethics Advisory Board (EAB) is an independent body that advises the HBP Science and Infrastructure Board and Directorate on specific ethical, regulatory, social and philosophical issues raised by research that is being undertaken or planned under the auspices of the Human Brain Project.
The new EAB members include Michaela Th. Mayrhofer (Chair), Blaise Yvert (Co-Chair), Christine Mitchell, Kristin Bergtora Sandvik, Sven Nyholm, and Vicenç Torra.
Michaela Th. Mayrhofer currently serves as Interim Co-Director General and Head of ELSI Services and Research at BBMRI-ERIC. Her expertise is in the management of research infrastructures.
Blaise Yvert is a senior researcher who leads the Neurotechnology and Network Dynamics team at BrainTech Laboratory Inserm/Univ Grenoble Alpes. Since 2013, his research has focused on the development of new cortical interfaces and BCIs systems to restore speech by decoding brain signals.
Christine Mitchell is a filmmaker and bioethicist, and the executive director of the Center for Bioethics at Harvard Medical School. She is known for her role in shaping the field in clinical ethics consultations for morally difficult issues in hospital settings.
Kristin Bergtora Sandvik is a Professor in the Department of Criminology and Sociology of Law at the University of Oslo. Her research focuses on the development of a political and legal sociology of humanitarianism.
Sven Nyholm is an Assistant Professor of Philosophy and Ethics at Eindhoven University of Technology. His main areas of research are applied ethics, ethical theory, and the history of ethics.
Vicenç Torra is a Professor in the Department of Computing Science at Umeå University in Sweden. His expertise is in Artificial Intelligence, Information Technology, and Data Governance.
The full list of SIAB members is shown below:
Michaela Mayrhofer
Blaise Yvert
Christine Mitchell
Kristin Bergtora Sandvik
Sven Nyholm
Vicenç Torra
You can learn more about the Ethics Advisory Board here.

Further reading:
Paving the Way for the Good Work of the HBP Ethics Advisory Board to roll on...