Aug. 7, 2020
Event Recap: HBP at FENS 2020
After the debut of the FENS Virtual Forum from 11-15 July 2020, the Human Brain Project wants to share some highlights of Europe's largest neuroscience conference.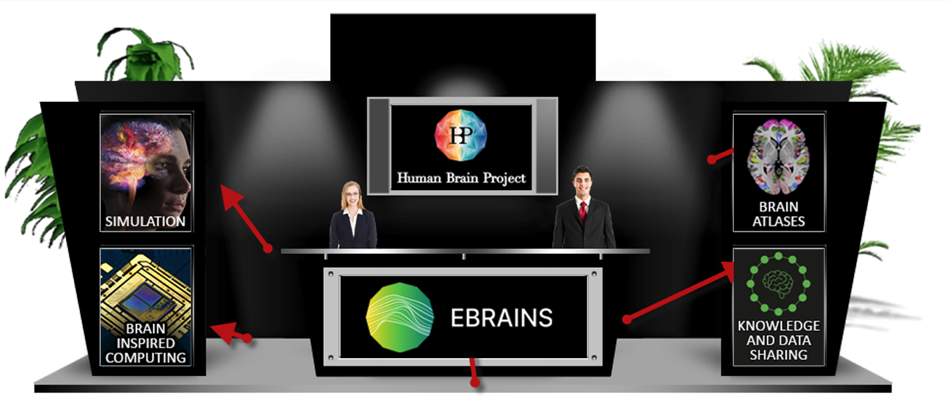 FENS opened their doors for the 12th time, not only to welcome more than 5000 guests, but also 472 speakers and 58 exhibitors into their virtual world. Delegates could learn about and explore everything neuroscience-related, including Data Management, Computational Science, and Artificial Intelligence.
The versatile programme included 56 parallel symposia, 20 plenary and special lectures as well as close to 2,800 posters over the course of five days. Besides the content, the conference also offered a tremendous amount of networking opportunities amongst peers, while showcasing the latest achievements in the neuroscientific discipline. If you attended the conference, you can make use of the extended access to all sessions, lectures, posters and materials until 15 October 2020.
The HBP Live Demos and hands-on sessions covering Neuromorphic Computing, The Virtual Brain, Quint workflow, Data sharing, HBP Open Calls, the Collaboratory, Computational Resources for Neuroscientists and the diversity of research objects attracted 400 delegates at the conference as well as more than 8,000 streams on Social Media channels. If you missed a session, don't worry, all recordings are online and available 24/7 on the HBP & EBRAINS at FENS landing page and on YouTube.
The HBP is looking forward to seeing you all again in 2022!