The Science and Infrastructure Advisory Board
The Science and Infrastructure Advisory Board (SIAB) is an independent body that advises the HBP Science and Infrastructure Board (SIB) and Directorate (DIR) on on all issues of scientific, technical and clinical importance for the aim and objectives of the Human Brain Project. The SIAB will increasingly advise on the development of the research infrastructure EBRAINS,  user engagement and embedding HBP in international neuroscience landscape. The SIAB is a merger of the former Science Advisory Board (SAB) and Clinical Advisory Board (CAB).
HBP Science and Infrastructure Advisory Board:
Giacomo Indiveri, Institute of Neuroinformatics, University of Zürich and ETH Zürich, Zürich, Switzerland
Gitte Moos Knudsen (chair), Neurobiology Research Unit and of Center for Integrated Molecular Brain Imaging, Rigshospitalet and University of Copenhagen, Denmark
Christoph von der Malsburg, Frankfurt Institute for Advanced Studies, Frankfurt, Germany
Susanna Palkonen, European Federation of Allergy and Airways Diseases Associations (EFA), Brussels, Belgium 
Kathleen Rockland, Department of Anatomy and Neurobiology, Boston University School of Medicine, Boston, MA, USA
Mart Saarma, Institute of Biotechnology, University of Helsinki, Finland
Barbara Sahakian, Professor, Department of Psychiatry, University of Cambridge, Medical Research Council, UK
Amnon Shabo, Health Informatics Specialist, Philips Healthcare (until end of SGA2)
Wolf Singer, Max Planck Institute for Brain Research, Frankfurt, Germany
Arthur Toga, Laboratory of Neuro Imaging, USC Stevens Neuroimaging and Informatics Institute, Keck School of Medicine of USC, University of Southern California, CA, USA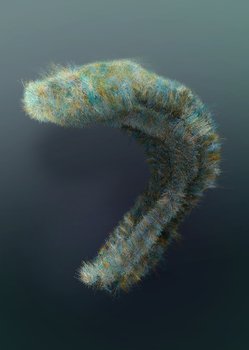 An image of the hippocampus, one of the brain regions being simulated by the Brain Simulation Platform.
Image courtesy Blue Brain Project/EPFL