HBP CURRICULUM ONLINE COURSES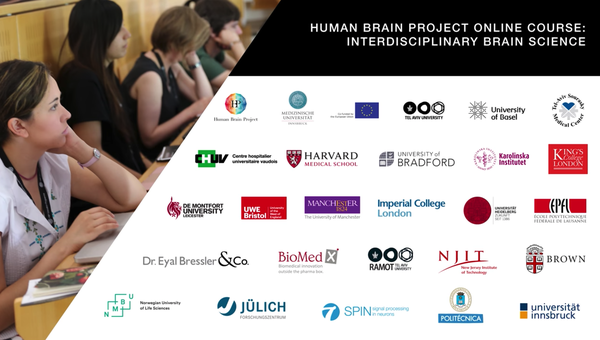 The HBP Curriculum Online Courses include basic lessons in the HBP core fields neuroscience, medicine and ICT as well as lectures on the complementary subjects of ethics and intellectual property rights. The videos are publicly available throughout the year. A discussion forum and additional learning material is available for each online lecture.
Currently, six courses are offered on the following topics:
Each online course is completed by an annual face-to-face workshop.


TARGET GROUP
The courses address early career researchers who want to gain knowledge outside their area of specialisation or who are interested in learning about ethical challenges or intellectual property rights.

 
ECTS CREDITS
Participants have the possibility of taking an exam related to the online content of the courses. Upon successful completion, ECTS credits can be awarded. The credits are awarded by the Medical University of Innsbruck / Austria (MUI) if the following conditions are fulfilled:
• Full attendance of one workshop
• Registration for HBP Online Course on Interdisciplinary Brain Science via email to curriculum.edu@humanbrainproject.eu, stating which online course(s) you would like to attend
• Attendance of the online course(s)
• Successful completion of exam(s)
In total, it is possible to achieve a maximum of 12 ECTS credits for all 6 courses.

The credits for the 5 courses are distributed as follows:
• Brain medicine for non-specialists: 2.5 ECTS
• Neurobiology for non-specialists - Basic: 1 ECTS; Advanced: 1 ECTS –> total: 2 ECTS*
(* It is possible to only take the Basic exam, or both Basics and Advanced, but not only the Advanced exam.)
• ICT for non-specialists: 1.5 ECTS
• Cognitive systems for non-specialists: 2 ECTS
• Research, ethics and societal impact: 1.5 ECTS
• Intellectual property rights, translation and exploitation of research: 2.5 ECTS
Examination fee: € 30 (per exam)