LECTURES:
Lecture 1: Computational complexity
David Lester, UMAN

Lecture 2: Numbers, errors, chaos
David Lester, UMAN

Lecture 3: Turing, computability, halting problem
David Lester, UMAN

Lecture 4: Introduction to software engineering
Jeff Muller, EPFL

Lecture 5: Cheap as chips!
Steve Furber, UMAN

Lecture 6: Advanced data management
Thomas Heinis, ICL

Lecture 7: Querying and analysing big scientific data
Thomas Heinis, ICL

Lecture 8: Electronics and VLSI
Andreas Grübl, UHEI
"Computational Thinking" refers to a mindset or set of tools used by computational or ICT specialists to describe their work. This course is intended for people outside of the ICT field to allow students to understand the way that computer specialists analyse problems and to introduce students to the basic terminology of the field.
In particular, material is provided on: Complexity measures, computability, numerical analysis, software engineering, data management, electronics and chip design, and the ethical considerations involved in ICT.

ECTS credits: 1.5 (after attendance of the online course, one full workshop and successfully passing the exam)

Find further information about the completing workshop on the workshop subpage. 
SPEAKERS:
COURSE DIRECTORS:
David Lester (The University of Manchester, UK)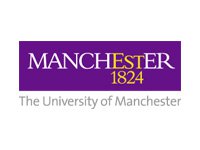 OPEN FORUM:
You have questions regarding one of the lectures or you want to discuss with other participants or the lecturers?
Visit our Forum.