Brain medicine for non-specialists
LECTURES:

Lecture 1, part 1+2: The natural history of neurodegenerative diseases: Can we modify it?
Nir Giladi, TAU

Lecture 2: Neuroimmunology: The brain as a cognitive antigen
Anat Achiron, TAU

Lecture 3: Motivation and addiction: Neuronetworks and treatment targets
Gerald Zernig, MUI

Lecture 4, part 1+2: Clinical aspects of brain imaging
Dafna Ben Bashat, TAU

Lecture 5: Neurodegenerative diseases - En route to early detection and prevention
Nir Giladi, TAU

Lecture 6: Introduction to schizophrenia
W. Wolfgang Fleischhacker, MUI

Lecture 7: Affective disorders: Depression and somatic co-morbidity
Barbara Sperner-Unterweger, MUI

Lecture 8: A manic depressive history: The genetic dissection of complex neuropsychiatric disorders
Sven Cichon, UNIBAS

Lecture 9: HBP Medical Informatics Platform: Parkinson's disease & more...
Bogdan Draganski, CHUV

Lecture 10: Principles of neuropharmacology
Sandra Santos-Sierra, MUI

The human mind is a complex system that produces, processes and transmits information in an incomparable manner. Human thoughts and actions depend profoundly on the proper function of neurons. If this function is disrupted, degeneration and disease can be the consequence. This course provides insights into state-of-the-art views on neurodegenerative, neuropsychiatric and neuroimmunological disorders as well as clinical neuroanatomy and clinical aspects of brain imaging. Apart from the scientific understanding of specific disorders and their treatment, it also discusses the latest findings in research and therapeutics. The Medical Informatics Platform developed in the European Human Brain Project is introduced with an example of how a big data approach may have the potential to improve diagnosis and therapeutic concepts of neurological diseases. Contributions for this course come from renowned researchers and clinicians from Israel, Austria and Switzerland.
ECTS credits: 2.5 (after attendance of the online course, one full workshop and successfully passing the exam)

Find further information about the completing workshop on the workshop subpage. 
SPEAKERS:
COURSE DIRECTOR:
Illana Gozes (Tel Aviv University, Israel)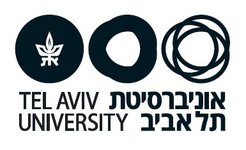 OPEN FORUM:
You have questions regarding one of the lectures or you want to discuss with other participants or the lecturers?
Visit our Forum.