Online Course
Brain medicine for non‑specialists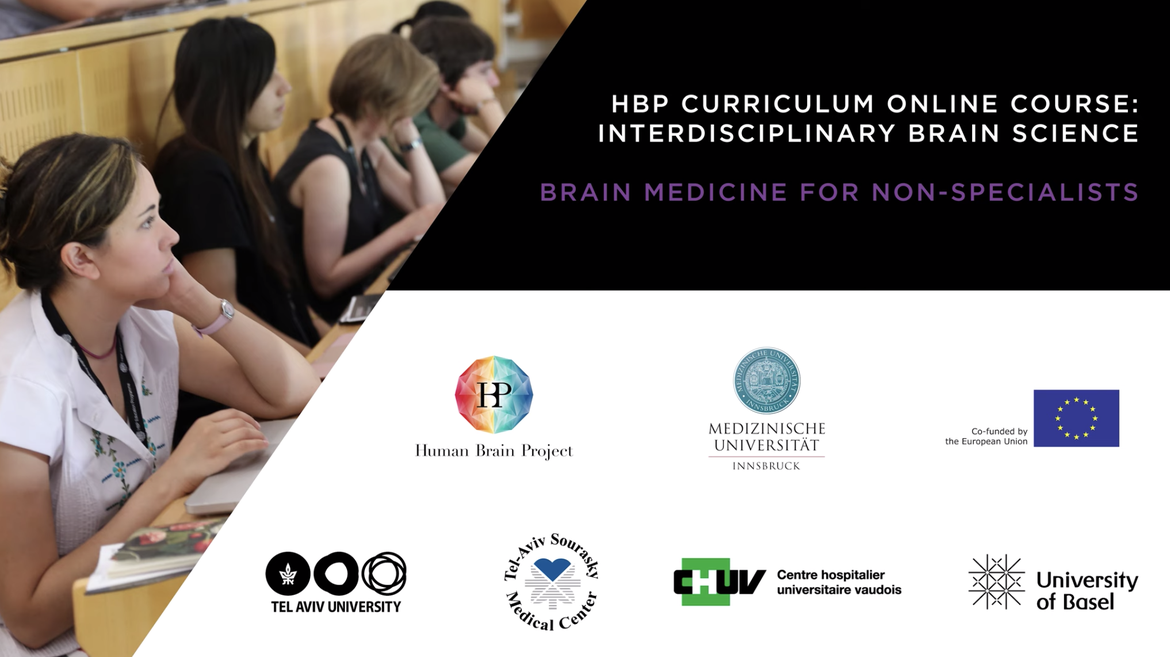 About
The human mind is a complex system that produces, processes and transmits information in an incomparable manner. Human thoughts and actions depend profoundly on the proper function of neurons. If this function is disrupted, degeneration and disease can be the consequence. This course provides insights into state-of-the-art views on neurodegenerative, neuropsychiatric and neuroimmunological disorders as well as clinical neuroanatomy and clinical aspects of brain imaging. Apart from the scientific understanding of specific disorders and their treatment, it also discusses the latest findings in research and therapeutics. The Medical Informatics Platform developed in the European Human Brain Project is introduced with an example of how a big data approach may have the potential to improve diagnosis and therapeutic concepts of neurological diseases. Contributions for this course come from renowned researchers and clinicians from Israel, Austria and Switzerland.
ECTS credits: 2.5 (after attendance of the online course, one full workshop and successfully passing the exam)
Lectures
Click here to access all lectures
Lecture 1, Part 1+2: The natural history of neurodegenerative diseases: Can we modify it?
Nir Giladi | TAU

Lecture 2: Neuroimmunology: The brain as a cognitive antigen
Anat Achiron | TAU

Lecture 3: Motivation and addiction: Neuronetworks and treatment targets
Gerald Zernig | MUI

Lecture 4, Part 1+2: Clinical aspects of brain imaging
Dafna Ben-Bashat | TAU

Lecture 5: Neurodegenerative diseases - En route to early detection and prevention
Nir Giladi | TAU

Lecture 6: Introduction to schizophrenia
W. Wolfgang Fleischhacker | MUI

Lecture 7: Affective disorders: Depression and somatic co-morbidity
Barbara Sperner-Unterweger | MUI

Lecture 8: A manic depressive history: The genetic dissection of complex neuropsychiatric disorders
Sven Cichon | UNIBAS

Lecture 9: HBP Medical Informatics Platform: Parkinson's disease & more...
Bogdan Draganski | CHUV

Lecture 10: Principles of neuropharmacology
Sandra Santos-Sierra | MUI
Speakers & Abstracts
Lecture 2: Neuroimmunology: The brain as a cognitive antigen
The immune system can target and attack the nervous system to produce autoimmune responses that may result in diseases such as multiple sclerosis, neuromyelitis and lupus cerebritis manifested by motor, sensory and cognitive impairments. Despite the fact that the brain is an immune-privileged site, autoreactive lymphocytes producing proinflammatory cytokines can cause active brain inflammation, leading to myelin and axonal loss. Recent research demonstrates that immune manipulations and restoration of aberrant apoptotic processes can benefit neuroimmunological disorders.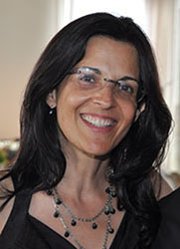 Dr. Dafna Ben-Bashat is an MR expert physicist, specializing in developing advanced MR acquisition and analysis methods. She has been working at Tel Aviv Sourasky Medical Center (TASMC) for more than 20 years, as the Deputy Director of the Sagol Brain Center, and is in charge of MRI systems. In addition, she is a Professor at the Sackler Faculty of Medicine and Sagol School of Neuroscience at Tel Aviv University.  During her career, she has published more than 90 papers in peer-reviewed journals, as well as chapters in books. She has presented over 110 works in national and international conferences, and given more than 16 invited lectures. She has mentored Post Doc's, PhD and MSc students, and has been awarded over 20 grants.
Prof. Ben Bashat's main research goals are to improve both diagnosis and prognosis of patients, by developing more accurate diagnostic tools using advanced MRI methods, in both acquisition and analysis. These computer-aided diagnostic tools aim to enable clinicians to choose the best treatment strategies, while improving understanding and prognosis of expected responses, as part of personalized medicine. Her unique situation, being an MRI expert combined with her work in a clinical environment, has already brought some of her research into routine clinical use.
Lecture 4 (Part 1+2): Clinical aspects of brain imaging
Magnetic Resonance Imaging has superior capabilities in comparison with other imaging methods in the assessment of brain disorders and pathologies, and can provide essential morphology, functional and metabolic information. In the two lectures, the following topics will be covered:
Magnetic resonance imaging (MRI) – basic principles and various methods
Routine clinical protocols
Advanced MRI methods: from localized imaging to network analysis
Applications for patients with brain tumors
Applications for patients with neurological and psychiatric disorders
Sven Cichon, Professor of Medical Genetics, Director, Division of Medical Genetics
Experience:
Professor of Medical Genetics, Director, 
University Hospital Basel, University of Basel

, January 2013 – Today (4 years 6 Months)
Group Leader "Genomic Imaging" 
FZ Jülich

, December 2009 – Today (7 Years 7 Months)
Head of Molecular Genetic Research, Research Group Leader "Psychiatric Genetics", 
University of Bonn, 

April 2004 – December 2012 (8 Years 9 Months)
Research Group Leader "Psychiatric Genetics"
, University of Antwerp, 

May 2001 – April 2004 (3 Years)
Senior Scientist in Human Genetics
, University of Bonn, 

October 1997 – April 2001 (3 Years 7 Months)
Visiting Scientist, 
Millennium Pharmaceuticals

, April 1997 – September 1997 (6 Months)
Postdoctoral Fellow, 
University of Bonn, 

July 1995 – March 1997 (1 Year 9 Months)
Lecture 8: A manic depressive history: The genetic dissection of complex neuropsychiatric disorders
No abstract provided.
Bogdan Draganski is Consultant Neurologist at the Department of Clinical Neurosciences, University Hospital of Lausanne (CHUV) and Director of the neuroimaging laboratory LREN. After qualifying in medicine in Germany, he spent time working on computational anatomy research in movement disorders at the Institute of Neurology at UCL, London UK, followed by research at the Max Planck Institute for Human Cognitive and Brain Sciences, Leipzig Germany.
Lecture 9: HBP Medical Informatics Platform: Parkinson's disease & more...
No abstract provided.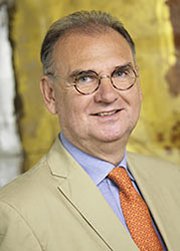 W. Wolfgang Fleischhacker, MD, is Professor and Managing Director in the Department of Psychiatry, Psychotherapy and Psychosomatics at the Medical University Innsbruck, Austria. He is a certified psychiatrist and psychotherapist. After receiving his medical degree from Innsbruck University, Dr. Fleischhacker trained at the Departments of Psychiatry and Neurology of the Medical Faculty there. In 1987 he was awarded a Fulbright Scholarship and spent 18 months at Hillside Hospital in New York. Dr. Fleischhacker is a member of the editorial boards of several peer reviewed journals, coeditor of the schizophrenia section for Current Opinion in Psychiatry, clinical neuropsychopharmacology field editor for International Journal of Neuropsychopharmacology, deputy editor of Schizophrenia Research and managing editor of the Journal Neuropsychiatrie/Psychiatrie und Psychotherapie.
Research Interests:
Dr. Fleischhacker's main research interests relate to schizophrenia and psychopharmacology. They have led to participation in World Health Organization and World Psychiatric Association programs focusing on schizophrenia. He is also a member of the scientific committee of the Austrian Agency for Health and Food Safety and has served as a consultant for the European Medicines Agency.
Memberships:
Chairman of the European Group for Research in Schizophrenia, Fellow of the International College of Neuropsychopharmacology; Fellow of the American College of Neuropsychopharmacology, Fellow of the European College of Neuropsychopharmacology. He is also a member of the Schizophrenia International Research Society, Austrian Society of Psychiatry and Psychotherapy, Austrian Schizophrenia Society, Austrian Association of Biological Psychiatry.
Lecture 6: Introduction to schizophrenia
No abstract provided.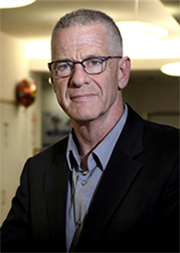 Nir Giladi is a neurologist, expert in movement disorders with many years of experience treating patients with Parkinson's disease. Currently he is the chairman of the department of Neurology at TASMC and as such have access to a large patient pool as well as all needed facilities and infrastructure to assist in this proposed research. For more than 20 years he is involved in research in PD with great interest in clinical management, gait and movement disorders, genetic aspects of PD, epidemiological studies and neuroimaging. In the past decade he managed, overlooked and carried out numerous clinical trials involving patients with PD with expertise in all medical, clinical and applicative aspects. Nir Giladi believe this innovative application has the ability to enhance patient well-being and quality of life. He has the expertise, leadership, motivation and am well positioned to collaborate on and contribute to this study.
Lecture 1 (Part 1+2): The natural history of neurodegenerative diseases: Can we modify it?
Neurodegenerative diseases like Alzheimer's disease, Parkinson's disease, Lewy body dementia, Huntington's disease and motor neuron disease have similar pathophysiologies of protein misfolding, accumulation of protein aggregates and a slow, progressive course of neuronal cell death. In addition, these and other disorders have a long prodromal stage, when the pathological process is slowly progressing but clinically unrecognized. Better characterization of new and highly sensitive biological markers now enables the detection of subjects at risk or in the earliest prodromal stages of the disease. Early detection of neurodegeneration will enable future medicine to apply new concepts of intervention, moving from the current symptomatic and palliative approaches to disease-modifying therapy and even disease prevention.
Lecture 2: Neurodegenerative diseases - En route to early detection and prevention
Neurodegeneration is becoming the number one problem of healthcare and health policy in today's world. It is currently the main cause of dementia, parkinsonism and behavioral changes of the second half of life. The dramatic increase in longevity is doubling the number of people with dementia and behavioral problems, as well as the number of people suffering from motor disturbances and falls. With neurodegeneration becoming a modern epidemic, it is necessary not only to treat symptoms, but also to prevent Alzheimer's disease, Parkinson's disease, ALS, Huntington's disease and other neurodegenerative disorders. Modern understanding of neurodegenerative brain disorders associates mis-folded protein aggregations with the primary pathological process. Protein aggregations that start either within the brain or in the peripheral autonomic nervous system spread slowly, over a period of 1-3 decades, to neighboring structures. After many years they reach a critical degree of brain degeneration that causes mild symptoms of cognitive decline and movement disorders. Only then the clinical diagnosis is made and symptomatic therapy is initiated. Recent research has detected many biological markers that reflect the sub-clinical neurodegenerative process in its prodromal phase. This ability to detect the early stages of neurodegeneration enables us to better characterize populations at risk. It has brought up for the first time, the possibility of prevention of Alzheimer's disease or Parkinson's disease, or even Huntington's disease and ALS. New therapeutic strategies are already in phase 2 and 3 of clinical trials using monoclonal antibodies, small molecules or anti-sense technology, in order to slow down or even stop the progression of those devastating brain disorders. The future is already here and it is bringing with it hope to millions of patients and their family members, as well as to society as a whole.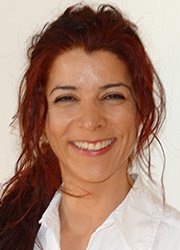 Sandra Santos Sierra graduated in Chemistry (Complutense University, Madrid, Spain) and obtained a Ph.D. in Molecular Biology (Center for Biological Sciences, CSIC, Madrid). She did her postdoctoral studies at the Children´s Hospital in the University of Freiburg (Germany) and since then she works in the field of Innate Immunity. In the Medical University of Innsbruck, her research focuses in the discovering of compounds which modulate the activity of Toll-like receptors (TLRs) and also in understanding how the TLR-downstream signaling is impacted in disease.
Lecture 10: Principles of neuropharmacology
During my presentation we will get an overview of some essential concepts in Neuropharmacology (e.g. receptor binding, agonism, antagonism). We will also get an introduction in Pharmacodynamics and Pharmacokinetics and finally an overview of the drug discovery process relative to diseases of the Central Nervous System.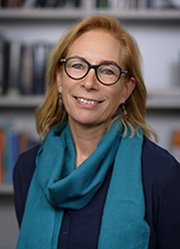 Barbara Sperner-Unterweger studied medicine at the University of Innsbruck and received her medical degree in 1984. She is specialist in psychiatry and psychotherapy and has also a Diploma in Psychosomatic Medicine. In 1993 she spent several months at the Western Psychiatric Hospital in Pittsburgh. 1994 she finished her training as a Psychotherapeutist (cognitive behavioural therapy). In 1999 she became Associate Professor at the Department of Biological Psychiatry in Innsbruck. Since 1993 she is head of the Division of Psychooncology and Psychoimmunology and since 1998 she is also Vice-Chair of the Department of Psychiatry, Psychotherapy and Psychosomatic, Innsbruck. Since April 2011 she is Professor of Consiliar-/Liaisonpsychiatry and since October 2013 she is Head of the Department of Psychiatry II / Psychosomatic Medicine. In research her main topics focus on psychoimmunology and psychooncology
Lecture 7: Affective disorders: Depression and somatic co-morbidity
Major Depressive Disorder (MDD) is a heterogeneous disease with a lifetime prevalence of approximately 15%. On Friday 31 March 2017, the World Health Organization (WHO) ranks MDD as leading cause of disability worldwide. By their estimates, more than 300 million people live with the condition—an 18 percent increase since 2005. But nearly half of these people don't get the treatment they need. Depressed patients experience reduced general functioning and quality of life, as well as increased physical morbidity and mortality. Several studies have shown that MDD predicts the onset and the progression of both physical and social disability. The 12-month prevalence rates of mental disorders, especially MDD, are 1.5 to 2 times higher in patients with chronic somatic diseases compared to the general population. In general hospitals, depressive disorders are present in 10 to 60 percent of somatically ill patients, depending on the somatic diagnosis. During the past twenty years the relationship between depressive symptoms and somatic conditions such as cardiovascular disease, diabetes, cancer, and neurodegenerative disorders has received increasing attention in research. Depressive symptoms may be a secondary reaction to the development of the somatic disease, or to complications and aversive symptoms; in addition, they may also be related to side effects of medications administered to treat the illness. Aside from these indirect effects, as well as disease- specific direct pathophysiological effects on the brain (i.e. stroke, or multiple sclerosis), inflammation is the common underlying condition of these chronic somatic diseases). Thus, patients who suffer from chronic inflammatory processes due to autoimmune syndromes, infections, or cancer, etc., have an increased risk of developing fatigue and depression. Similar clinical abnormalities can develop as side effects in patients under treatment with pro-inflammatory cytokines such as interleukins, interferons or tumor necrosis factor. Immune activation and the serotonergic system are linked by the activity of the enzyme indoleamine 2,3-dioxygenase (IDO), which is involved in the breakdown of tryptophan, the essential precursor of 5-HT. The activity of IDO is enhanced by proinflammatory cytokines. Immunbiochemical interactions between the metabolism of serotonin but also of catecholamines might indeed account for the increased prevalence of clinical depression in chronically ill people).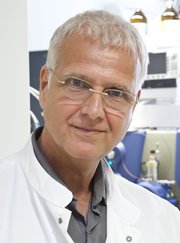 Gerald Zernig has a wide-ranging research interest in motivation and dependence syndromes.  He received his MD from the University of Graz, Austria, in 1984, and pursued a career as a pharmacologist and experimental cardiologist before turning to mental disorders as his primary research interest. He spent 3 years in the laboratory of Dr James H Woods at the University of Ann Arbor, Michigan, USA, and 1 year in the lab of Dr H Chris Fibiger at the University of British Columbia, Vancouver, Canada. Dr Zernig is a trained and certified psychotherapist in private practice and has continuously served over several decades as an expert court witness in substance-related cases. He is particularly interest in the neuronetworks mediating the reorientation of an individual away from the drug of abuse toward social interaction.
Lecture 3: Motivation and addiction: Neuronetworks and treatment targets
Most psychiatric disorders (most notably dependence syndromes, depression, psychosis, and autism) are characterized by impaired social interaction, with many patients preferring a drug of abuse. Dr Zernig will present and discuss the latest research on the neural basis of normal and impaired social interaction and of the therapeutically highly beneficial reorientation away from cocaine as a typical drug of abuse toward other individuals and society.
Course Director
Illana Gozes | Tel Aviv University