Research ethics & societal impact
LECTURES:
Lecture 1: Introduction to ethical theory
Christine Mitchell, HMS

Lecture 2: Computer ethics and the HBP
Bernd Stahl, DMU

Lecture 3: The Ethical Roboticist
Alan Winfield, UWE

Lecture 4: Responsible Research and the Human Brain Project
Nikolas Rose, KCL

Lecture 5: Scaling up neuroscience - Responsible Research and the big brain projects
Nikolas Rose, KCL

Lecture 6: Neuroscience and the problem of dual use
Malcolm Dando, UoB

Lecture 7: Ethics in biomedical research and the 3Rs
Viveka Hillegaart, KI

Lecture 8: Societal attitudes to animal research
Rafael Frias, KI

Lecture 9: Research integrity and ethics management - HBP case study
Emma Harris, DMU

Lecture 10: Cognitive enhancement: Ethics and efficacy
Sebastian Porsdam Mann, HMS

Lecture 11: The Thinking Robot
Alan Winfield, UWE

This course explores ethical and social issues that have arisen, and continue to arise, from the rapid research development in neuroscience, medicine and ICT. Lectures focus on key ethical issues contained in the HBP – such as ethics of robotics, dual use, ICT ethical issues, big data and individual privacy, and the use of animals in research.
 
ECTS credits: 1.5 (after attendance of the online course, one full workshop and successfully passing the exam)

Find further information about the completing workshop on the workshop subpage. 
SPEAKERS:
COURSE DIRECTORS:
Manuel Guerrero (Uppsala University, Sweden)
Kerstin Hakansson (Linnaeus University, Sweden)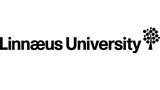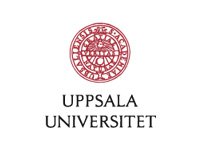 OPEN FORUM:
You have questions regarding one of the lectures or you want to discuss with other participants or the lecturers?
Visit our Forum.