Same, same or different?
Neuroscience, robotics, AI and medical informatics: New insights with diversity & ethics
3rd HBP Curriculum Workshop Series - Research ethics and societal impact
26-27 September 2019 | Graz University of Technology, Austria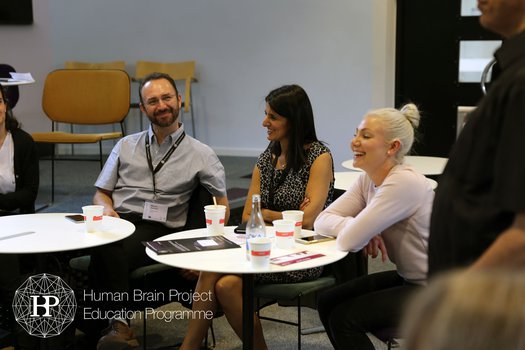 FAQs & ALL YOU NEED TO KNOW
Why are European and national funding agencies asking you to explain how you address ethics and diversity aspects like e.g. the sex of stem cells or the data used to train algorithms in your research? Because ethics, diversity and the "gender dimension in research and innovation is an added value in terms of excellence, creativity, and business opportunities […] It leads to an in-depth understanding of […] needs, behaviours and attitudes."
(see http://ec.europa.eu/research H2020 Online Manual)
In this 2-day workshop, scientists from neuroscience, robotics, AI and medical informatics will provide insights on how they consider variables such as sex, gender, age etc. Additionally, experts in ethics and diversity will introduce Responsible Research and Innovation (RRI) concepts and their practical application.
This workshop addresses researchers and students who want to…
explore and make best use of research design, methodologies, and the operationalisation of variables in their field of expertise
get to know and apply RRI and ethical standards and useful tools for "Diversity in research"
share experiences and gain innovative insights from cross-science perspectives
use these new insights as an added value e.g. for research concepts, papers and proposal writing
Late application is possible.
Poster session & student presentation
The poster session provides an additional opportunity to explore tools for interdisciplinary research and RRI. Tools and practical questionnaires focusing on how to discover collaboration potentials and innovative approaches for your research will be presented.
If you would like to present your work in the poster session, please submit an abstract with your application.
By submitting a poster for presentation you can also win a presentation slot at the 4th HBP Student Conference (travel included).
One participant will get the opportunity to present their research in a 30-min student presentation. Participants can apply for this slot with a short research abstract (max. 2 pages). The best abstract will be selected based on the scientific quality and the consideration of diversity and ethics aspects. The winner will be informed as soon as possible after the application deadline. The participant selected to present their research will be listed as an ordinary speaker in the on-site programme.
Due to the kind support of convelop, a limited number of fee waivers is available for applicants who submit an abstract for presentation. To apply for financial support, please send an email to the organisers prior to the application deadline.
The HBP aims to play a pioneering role in promoting awareness and advancing . You can be one of the pioneers and prepare yourself for the open call:
 
Call for Expression of Interest: Best Ideas and Concepts for Diversity in Research and Management
Are you an early-stage researcher in HBP with a scientific project that integrates aspects of sex, gender and/or further diversity traits? Do you want to present your novel approach to a broader audience?
Send us your abstract on your own inspiring concepts, get feedback at the workshop in Graz and apply for a chance to be awarded with a presentation at the HBP Summit in February in Athens.
Further information  | HBP Calls for Expression of Interest

Summary & examples (291.9 KB)
PROGRAMME
The scientific programme is also available as PDF download: 

Workshop Programme - Neuroscience, robotics, AI and medical informatics: New insights with diversity & ethics (1.0 MB)
Thursday 26 September 2019
Welcome address and introduction to the Institute of Theoretical Computer Science | 45 min
Robert Legenstein (Graz University of Technology)

Robot stereotypes - What you see is not what you get | 60 min
Benedikt Feldotto (Technical University of Munich)

The role of gender in the multimodal characterisation of biological substrates of personality traits | 60 min
Alessandra Nostro (Netherlands Institute for Neuroscience)

Personalised whole-brain models: Capturing the human diversity in medical treatment and research | 60 min
Jan Fousek (Aix-Marseille University)

Data protection and data ethics: Balancing big data and data-driven research | 60 min
Simisola Akintoye and William Knight (De Montfort University)

Open dialogue: Explore consequences of possible biases and RRI responses in your field of research together with the lecturers of the workshop | 45 min

Site visit: get to know DAVE – Definitely Affordable Virtual Environment | 90 min
Friday 27 September 2019
Neuroethics and philosophy in RRI | 60 min
Michele Farisco (Uppsala University)

The demystification of the robot: Why we need informed people and explainable machines | 60 min
Martina Mara (Johannes Kepler University Linz)

Societal impact through engagement of publics and experts in an HBP context | 30 min
Sita Ramchandra Kotnis (The Danish Board of Technology Foundation)

A look back and forward: Diversity and ethics in the history of science | 30 min
Harald Kleinberger-Pierer (FH Joanneum)

How the fulfilment of artificial mathematical intelligence will shift the working purpose of formal researchers: A meta-analysis by means of the Human Values and Control (Asilomar) principles | 30 min
Danny A. J. Gómez-Ramírez (Institución Universitaria Pascual Bravo)

Hands-on session for your research design: Exploring the diversity of research objects and target groups | 60 min
Karin Grasenick (convelop cooperative knowledge design gmbh)

Poster session & poster award | 75 min

What you always wanted to know about the HBP but never dared to ask: Lessons learned & feedback round | 30 min
Alois Saria (Medical University Innsbruck)
This programme may be subject to change.
CONFIRMED SPEAKERS
SCIENTIFIC CHAIR
Karin Grasenick | CONVELOP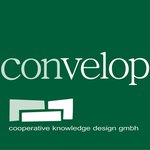 supported by: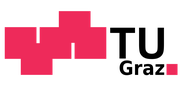 ORGANISERS
Sylvia Aßlaber | MUI
Judith Kathrein | MUI
Laura Saxer | MUI

This face-to-face workshop is based on the content of the HBP Curriculum online lectures.
ABOUT THE VENUE
GRAZ UNIVERSITY OF TECHNOLOGY
Stremayrgasse 16
8010 Graz
Styria, Austria