4th HBP Student Conference on Interdisciplinary Brain Research
21-22 January 2020 | Pisa, Italy
Click on the button below to access the Conference Media Section.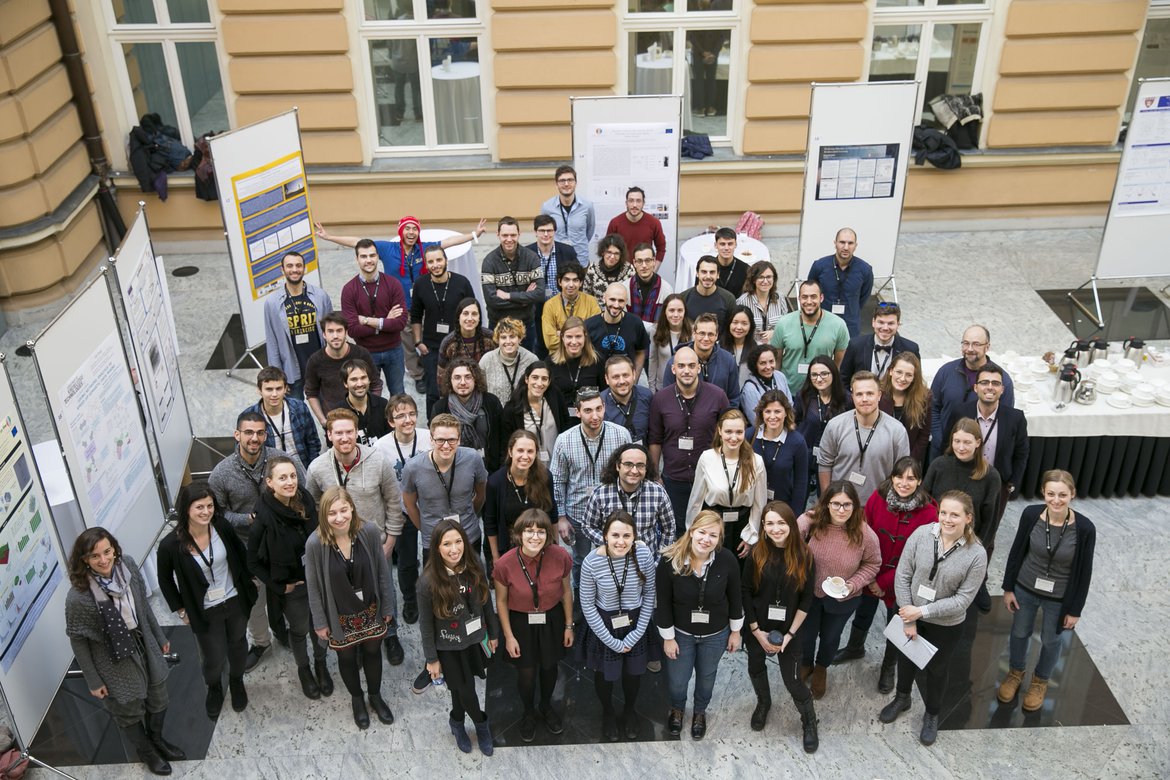 FAQs & ALL YOU NEED TO KNOW
The human brain is such a complex system that it can only be understood by combining knowledge and practices from multiple scientific fields. The 4th HBP Student Conference provided an open forum for the exchange of new ideas among young researchers working across various aspects of science relevant to the Human Brain Project (HBP). The conference offered a space for extensive scientific dialogue, both intra- and interdisciplinary, among peers and faculty through a variety of discussion sessions, lectures and social events.
 
 
 
 
 

 

Combine the Student Conference with a hands-on workshop day!

The workshop day on 23 January was dedicated to hands-on project work on various tools and services developed in the HBP. Attendees of the Student Conference were invited to participate in the workshop day free of charge. 

 
SCIENTIFIC PROGRAMME
 
Download the preliminary scientific programme: 

4th HBP Student Conference Preliminary programme (1.7 MB)
Tuesday | 21 January 2020

 
Wednesday | 22 January 2020
 
Welcome note & introduction
Egidio Falotico (Scuola Superiore Sant'Anna)
Sandra Diaz (Forschungszentrum Jülich)
Gabriel Urbain (Ghent University)
ilastik: Automating image analysis with machine learning
Dominik Kutra (The European Molecular Biology Laboratory)
 
The virtual epileptic patient (VEP) - taking neuroscience to clinical trials
Huifang Wang (Aix-Marseille University)
The SpiNNaker Platform
Andrew Rowley (University of Manchester)
 
Ethics in the neurosciences
Dieter Sturma (Forschungszentrum Jülich)
Student Session I - 
Systems & cognitive neuroscience
Student Session III - 
Neuroinformatics & brain simulation
From the origins of M/EEG signals to the study of time-resolved brain mapping
Julia Guiomar Niso Galán (Universidad Politécnica de Madrid)
 
Mean-field models derived from biologically realistic neuronal dynamics
Tilo Schwalger (TU Berlin)
Student Session II - 
Human brain organisation
Student Session IV - 
Ethics, cognition & neuromorphic computing 
Computational models for sensory feedback in upper limb neuroprostheses
Alberto Mazzoni (Scuola Superiore Sant'Anna)
 
Reconstruction and simulation of the cerebellar microcircuit
Claudia Casellato (University of Pavia)
Posters & Coffee | Closing session
City tour (optional upon registration)
CONFIRMED SPEAKERS
ORGANISERS
Egidio Falotico | Scuola Superiore Sant'Anna
Federica Radici | Scuola Superiore Sant'Anna
Theresa Rass | Medical University Innsbruck
Laura Saxer | Medical University Innsbruck

PROGRAMME COMMITTEE
Chairs:
Sandra Diaz | Forschungszentrum Jülich
Gabriel Urbain | Ghent University
Committee:
Carmen Alina Lupascu | Italian National Research Council
Luca Peres | University of Manchester
Marta Turégano | Universidad Politécnica de Madrid
Alexander van Meegen | Forschungszentrum Jülich
Alper Yegenoglu | Forschungszentrum Jülich
ABOUT THE VENUE
SANT'ANNA MAIN CAMPUS
CONVENT AND CLOISTER OF ST. GEROLAMO

Piazza martiri della libertà, 33
56127 Pisa PI
Italy