Gender Equality Activities Overview
Gender equality policies foster innovation by including a diverse and often untapped talent pool, whilst balancing task distributions and career opportunities, helping to overcome stereotypes for both women and men regardless of educational background or current position in HBP.
In line with the European Commission's gender agenda for Horizon 2020, the HBP aims to play a pioneering role in advancing gender equality by aiming for an equal balance between male and female scientists in research teams and decision-making, as well as promoting awareness of gender equality in research and innovation. One of the main challenges will be to increase the number of women in higher-level positions and in education activities.
The HBP began its activities on gender equality in January 2017. During the SGA1 period (April 2016 to March 2018), foundations will be laid for a comprehensive and sustainable gender strategy by EAF Berlin.
The HBP is supported for SGA2 (April 2018 to March 2020) in this challenging task by convelop, an independent organisation advising clients on diversity and equality in research and innovation.
The Gender equality activities planned during the SGA1 period of the project include:
Support HBP Stakeholders to share a vision on diversity and equality, setting targets and supporting and carrying out own activities.
Contributions at conferences with short interventions and interactive sessions, especially at the HBP Summit 2018 and the Student Conference 2018.
Offering webinars and advice on diversity in teams as well as career building workshops.
WE ARE HBP at the Community Forum
the Category WE ARE HBP (Work for and Engage in Activities and Research for Equality in HBP),
at https://forum.humanbrainproject.eu/ invites an open discussion and feedback on guidelines and planned activities. Ideas and initiatives are also highly appreciated.
You are also welcomed to contact Karin and her team directly:
 
Contacts:
The activities are coordinated by convelop,
Karin.Grasenick-AT-convelop.at
in cooperation with Project Coordination Office in Geneva,
Contact person: Ainhoa Echeverria, Email: ainhoa.echeverria@epfl.ch
Women in HBP
International Women's Day 2018 interviews
Click on the quotes to read about five women involved in the Human Brain Project.

Katrin Amunts, neuroscientist
"Women often come by unusual pathways to their positions, while men have comparatively straightforward careers"

Karin Blumer, Head Communication and Patient Relations, Cell and Gene Therapy Europe, Novartis Oncology
"To be fully autonomous, women must have their own money, life and career"
Sandra Diaz, electronic systems engineer
"Everyone should understand that women do not expect to be favoured, but just given the same opportunity as men in something that we are building together"

Sarah Genon, psychologist
"Don't take life too seriously or be afraid to try new things, everything can be changed, except death!"

Andrea Santuy, neuroscientist
"Don't be scared, don't think you are less than anyone else – you are as important as the guys. if you have a question, ask it! if you have an opinion – share it!"
Diversity and Equality at the HBP SUMMIT 

There is overwhelming evidence that diverse teams deliver stronger and more sustainable results in science and business. To harvest the benefits of diversity, the HBP held its first conference on this topic in March 2018:
A call to action for everyone at HBP" - 1st Gender and Diversity Conference
The Talent Session at the HBP SUMMIT 15-18th October in Maastricht
Will offer hands on guidelines and support on recruiting and then 'science of team science' with a clear focus on equal opportunities in divers teams, regarding e.g. different disciplines, tasks, cultures, sexes, gender.  
Best practice interviews
HBP researchers and staff talk about their experience of gender equality issues and what they see as the best practices for the HBP.
"It would be very helpful to learn about the experiences of others and see how they deal with the question of work-life balance." - Anna Luhrs
"In our project management office, for example, we have a much more comfortable, flexible and regulated situation because the boss himself has children." - Ingar Seeman
Useful documents
LERU - League of European Research Universities, ADVICE PAPER: Implicit bias in academia: A challenge to the meritocratic principle and to women's careers – and what to do about it. Jan. 2018, online available at
https://www.leru.org/publications
Article in Neuron: Gender Equality from a European Perspective: Myth and Reality

Salinas and Bagni_2017_Gender equality - myth and reality.pdf (836.8 KB)
HBP Gender Survey flyer:

HBP gender survey_flyer.pdf (2.0 MB)
HBP Gender Equality Activities Overview:

HBP_Gender_Equality_Activities_web.pdf (2.8 MB)
The Gender Advisory Committee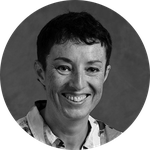 Christine Aicardi
Research Associate in SP12
King's College London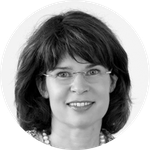 Katrin Amunts
Chair of the SIB/Scientific Research Director
FZ Juelich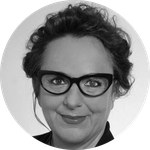 Karin Blumer
Ethics Advisory Board, Co-Chair
Novartis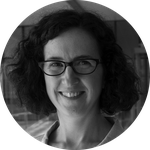 Ainhoa Echeverria
SP11 Manager
EPFL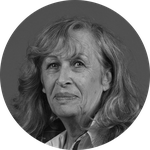 Mira Marcus-Kalish
Deputy SP8 Leader
Tel Aviv University
Francesco Pavone
Deputy SP2 Leader
University of Florence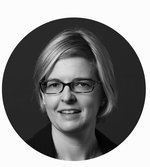 Katrien Van Look
SP6 Manager
EPFL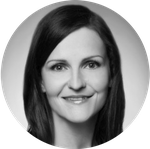 Elisabeth Wintersteller
Project Manager HBP Education Programme Medical University Innsbruck
Andrew Davison
Senior Research Scientist
CNRS