Sept. 6, 2021
The Human Brain Project welcomes 5 new partnering projects
The EU-funded Human Brain Project (HBP) adds 5 new projects to its partner network dedicated to translating the societal benefits of brain science. Focused on topics such as tackling schizophrenia, developing models to better understand the brain and helping expand human sensorial perception, these projects represent a key milestone in HBP's transition towards a user-driven research infrastructure, the new EBRAINS.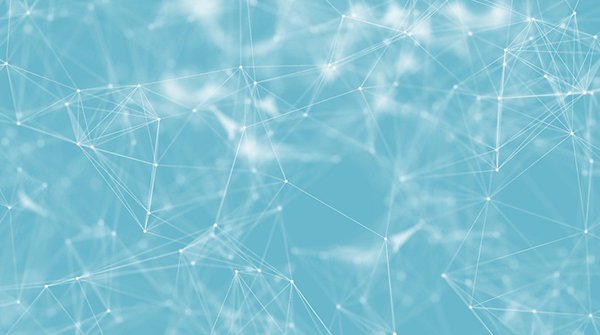 All 5 partnering projects went through an evaluation and selection procedure which took both scientific excellence and implementation rigor into account. This means they have been scientifically and ethically reviewed, and approved by the Science and Infrastructure Board of HBP. 4 of these projects are recipients of the 2020 EBRAINS Research Infrastructure voucher.
"The Human Brain Project and EBRAINS stand for openness and collaboration. Our state-of-the-art digital research infrastructure is meant to bring people together - those with great ideas, those with a capacity to implement them, and also those enthusiastic about the potential outcomes. This is how open science can help society at large", says Pawel Świeboda, HBP Director General and EBRAINS CEO.
Why partnering projects?
Partnering projects (PPs) are essential to create links between the Human Brain Project and activities receiving funding at regional, national or transnational level. This level of access allows HBP to remain at the cutting edge of scientific, technological and innovation developments for the remainder of its 2013-2023 life-cycle.
PPs also enables the new EBRAINS research infrastructure (RI) to engage stakeholders in a formal and structured way that facilitates voluntarily cooperation and contribution to EBRAINS' mission - to help the scientific and academic community boost research in brain science by combining neuroscience with modern ICT, and translating that knowledge into medical and technological progress.
Benefits
HBP partnering projects have a number of benefits, including:
Access to the HBP consortium - by participating in HBP events, conference and workshops that enhance profile and open up possibilities of future collaborations  
Visibility - by showcasing results on HBP and EBRAINS' websites and social media channels
Recognition - by having projects mentioned in HBP's deliverable reports to the European Commission
The 5 partnering projects are:
Human beings are limited in the way they experience reality by their biological sensors. The limitation can be in the form of a deaf person not experiencing sound or humans not having a 360-degree vision. Team HART is dissolving these limits to create a customizable superhuman experience by leveraging the capacity of the brain to recognize patterns, thus broadening the human perceptual experience. The goal of Team HART is to make our world more inclusive and humans more exclusive. The HART team is interested to use the following EBRAINS tools: Knowledge Graph; the Brain Atlas as well as the High-Performance Analytics and Computing Platform.
This project aims to provide a better understanding of schizophrenia at cellular level. While the mechanisms of this heritable mental disorders are still largely unknown, research conducted to date has identified an abnormality described as 'a deficit in the prepulse inhibition of the startle'. SubSchiz's proposition is to computationally model the startle-circuit neurons and, in doing so, predict which disorder-associated genes have a negative effect and how this is manifested.  In the course of the project, the team foresees to use the EBRAINS Knowledge Graph and the Mouse Brain Atlas, which is based on the Allen Mouse Common Coordinate Framework.
Synaptic plasticity is considered a key component of memory formation. This project will develop kinetic models of an intracellular signalling system (involving the enzymes protein kinase A and calcineurin) and will run simulations to understand dynamics within the complex that underlie different forms of synaptic plasticity.
The project's ultimate goal is to improve clinical practice in dementia prevention. It seeks to do so by creating intelligent digital tools for screening brain connectivity and dementia risk estimation in people affected by mild cognitive impairment. As such, AI-Mind will develop two new artificial intelligence-based tools: the AI-Mind Connector - to identify dysfunctional brain network; and the AI-Mind Predictor - to assess dementia risk by using means such as advanced cognitive tests and genetic biomarkers. Dementia currently affects 50 million people around the globe, and this number is expected to rise to 82 million by 2030, making it an urgent challenge for an aging society that the AI-Mind project addresses with the earliest identification of people at risk. The EBRAINS tools will enable the further subtype stratification of people identified by AI-Mind to be at risk of developing dementia.
Recent advances in neuroscience have been impressive both at the microscopic scale of cellular biology of neurons, and the macroscopic scale of whole-brain functionality. The spatio-temporal gap between these two activity scales is enormous. In this project, the research group aim at bridging the gap between highly detailed neuron models and population models that describe the dynamics emergent in large neuronal systems, such as brain connectomes. In particular they address structural data of epileptic patients to investigate the role played by the connectivity to sustain epileptic seizures.
More information about Partnering Projects can be found here.

About EBRAINS

EBRAINS aims to help translate the latest scientific discoveries into innovation in medicine and industry, for the benefit of patients and society. It draws on cutting-edge neuroscience to offer an extensive range of brain data sets, a multilevel brain atlas, modelling tools, and easy access to high-performance computing resources as well as to robotics and neuromorphic platforms.
EBRAINS has been recognised as one of the best-in-class European research infrastructures and included in the ESFRI roadmap 2021. Find out more here: https://ebrains.eu/news/ebrains-selected-for-esfri-roadmap.