A closer look: The Human Brain Project and a neuroprosthetic breakthrough
04 December 2020
International Coverage about "The holy grail of neurosprosthetic research"
European Research is one step closer to a brain prosthesis for the blind. The advance by Pieter Roelfsema's team at NIN is making news around the world.
Find out here how Pieter Roelfsema's work in the HBP and with EBRAINS brings us closer to what experts have called "the holy grail of neuroprosthetic research".
Read more about the prosthesis in our press release Human Brain Project-supported innovation published in Science: One step closer to a brain prosthesis for the blind.
Roelfsema and his team carried out this work within the HBP's neuroscientific subproject about Human Brain Organization. His findings on the organization of the brain's visual system feed into the EBRAINS Multilevel Human Brain Atlas, a massive integration effort to bring neuroscience data into a common framework.
He also has collaborated with theorists, computing and robotics experts in HBP on a project to build a realistic model of visuo-motor integration, and to better understand how visual cues reach the level of conscious perception.
For Roelfsema, these questions have a very practical dimension: He wants to construct a visual prosthetic for blind people. Connected to a camera, it would electrically stimulate the cortex in just the right places to induce internal visual impressions that help patients navigate the world.
With hopes that the technology could be ready for tests in humans by 2023, the HBP's EBRAINS research infrastructure will be instrumental for further development.
"Not only was part of this work funded by Human Brain Project, the future implant design for humans will also benefit from the EBRAINS brain atlases", says Roelfsema. "If you want to interface with the cortex in this highly precise way, you need a very detailed map."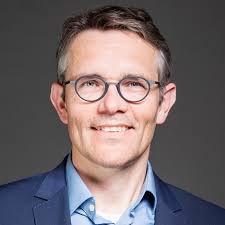 In October 2020, Pieter Roelfsema presented the research in the HBP's Brain Matters Webinar:
<iframe allowfullscreen="true" frameborder="0" height="410" src="https://www.youtube.com/embed/Jw-og-3-eTI" width="720"></iframe>
Watch his presentation at the 2018 Human Brain Project International Conference in Barcelona here.
Read about his keynote on "Reading and writing the mind with brain implants" at the HBPs 2018 Summit in Maastricht here.

Media Links
CNN: 
Experimental brain implants in monkeys offer hope for restoring vision in blind people
"The holy grail of neurosprosthetic research."

Scientific American:
Bionic Eye Tech Learns Its ABCs
"A technical tour de force."

UPI:
Brain prosthesis that may restore some vision shows promise in monkeys UPI News Service
"In the near future, Roelfsema expects CVP technology to return rudimentary vision to the blind -- with definition between 5,000 and 10,000 pixels."


Le Parisien: Un implant cérébral pourrait permettre à des aveugles de recouvrer la vue
de Volkskrant: Hersenimplantaat kan blinden mogelijk deel van hun zicht teruggeven
Die Presse: Prothesen im Hirn sollen Blinde wieder sehend machen