Oct. 15, 2018
The HBP and Global Neuroethics
In a joint paper in the October issue of the journal Neuron, researchers from the large global brain initiatives, including the HBP, discuss ethical considerations for neuroscientists throughout the world.
Press Release  15 October 2018
In a joint paper in the October issue of the journal Neuron, researchers from the large global brain initiatives, including the HBP, discuss ethical considerations for neuroscientists throughout the world. This paper is the result of the first Global Neuroethics Summit that took place in Daegu, South Korea in 2017. This year, the delegates reconvened for a follow-up meeting from October 11-14 in Seoul. 
"Our paper emphasizes the need for a culturally aware discussion of ethical issues raised by neuroscience and neurotechnology and identifies key questions that all national-level brain initiatives could focus on", explains one of the authors, Dr. Arleen Salles, a senior researcher at the Centre for Research Ethics & Bioethics (CRB) at Uppsala University and in HBP´s research area "Ethics and Society".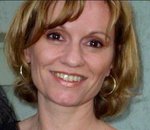 Dr. Arleen Salles
In the past five years, large neuroscience initiatives have been started all over the globe. The European Commission´s announcement of the Human Brain Project in 2013 was followed by the launch of the US BRAIN Initiative and the Australian Brain Alliance, the China Brain Project, Japan Brain/MINDS, the Korea Brain Initiative and the Canadian Brain Research Strategy. With largely complementary goals and approaches, these global initiatives have since begun to lay foundations for collaborating with each other. In 2017 at a meeting hosted by the Australian Academy of Science, an initial group of five of the initiatives which included the HBP signed a joint declaration to create an "International Brain Initiative" (IBI). Regular meetings and different topical workgroups have since been established to further coordination between efforts of the individual projects.
The Global Neuroethics Summit 2018 served as a workshop of the IBI´s Neuroethics Workgroup, with partners from the IBI as well as representatives from all existing and emerging large-scale national-level brain projects.Last year, the group formulated a set of questions to guide ethical research in the international brain initiatives, which were now published as part of a featured Open Access article in the leading journal Neuron. The five main general questions and the more specific sub-questions are designed to start the discussion and be adaptable and informed by the cultural value framework of each country or region hosting a national-level brain project, Dr. Salles explains. "One of our concerns was that they be useful to neuroscientists in general. We hope that that considering these questions in their research will help build ethical competence and empower them".

The main questions are: 
Q1. What is the potential impact of a model or neuroscientific account of disease on individuals, communities, and society?
Q2. What are the ethical standards of biological material and data collection and how do local standards compare to those of global collaborators?
Q3. What is the moral significance of neural systems that are under development in neuroscience research laboratories?
Q4. How could brain interventions impact or reduce autonomy?
Q5. In which contexts might a neuroscientific technology/innovation be used or deployed?
At the 2018 follow up meeting, which was also attended by HBP´s leader of the Neuroinformatics Platform Jan Bjaalie, neurorobotics researcher Tony Prescott, research fellow Tyr Fotherhill, bioethicist Manuel Guerrero, and philosopher Hannah Maslen from the EAB, the brain projects discussed how to integrate and implement neuroethics with particular recognition of these five questions. The results are intended to become the basis for a series of Neuroview papers in a coming special issue of Neuron.

Contact:
E-mail: arleen.salles@crb.uu.se 
Phone: +1 201 2147116
 
Original Publication:

Global Neuroethics Summit Delegates, Karen S. Rommelfanger, Sung-Jin Jeong, Arisa Ema, Tamami Fukushi, Kiyoto Kasai, Khara M. Ramos, Arleen Salles, Ilina Singh: Neuroethics Questions to Guide Ethical Research in the International Brain Initiatives. Neuron, Oct 10 2018. https://doi.org/10.1016/j.neuron.2018.09.021

See also:
OCT 10 2018
AI and Ethics Support in the HBP: Q&A with HBP Ethics Director Bernd Stahl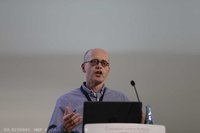 Prof. Bernd Stahl: 'Ethics Support will have an important role to play in clarifying how ethical concerns around AI will be interpreted and addressed within the HBP' 
Read more in Ethics Dialogues, the new blog of the Ethics and Society Subproject in HBP

JULY 06 2018
International Brain Initiative gains more momentum
Representatives of the International Brain Initiative (IBI) met on July 5, in Geneva. The meeting was hosted by the European Commission's Human Brain Project with facilitation from The Kavli Foundation and École Polytechnique Fédérale de Lausanne (EPFL).

MAY 31 2018
HBP´s Ethics Director to lead Europe-wide computer ethics project
Ethics and human rights in the age of AI and big data.