Dec. 6, 2019
The 'Fascinating Brain' has opening ceremony at the German Bundestag
The opening ceremony of the 'Fascinating Brain' exhibition took place at the Paul Löbe House of the German Bundestag on November 27th, 2019.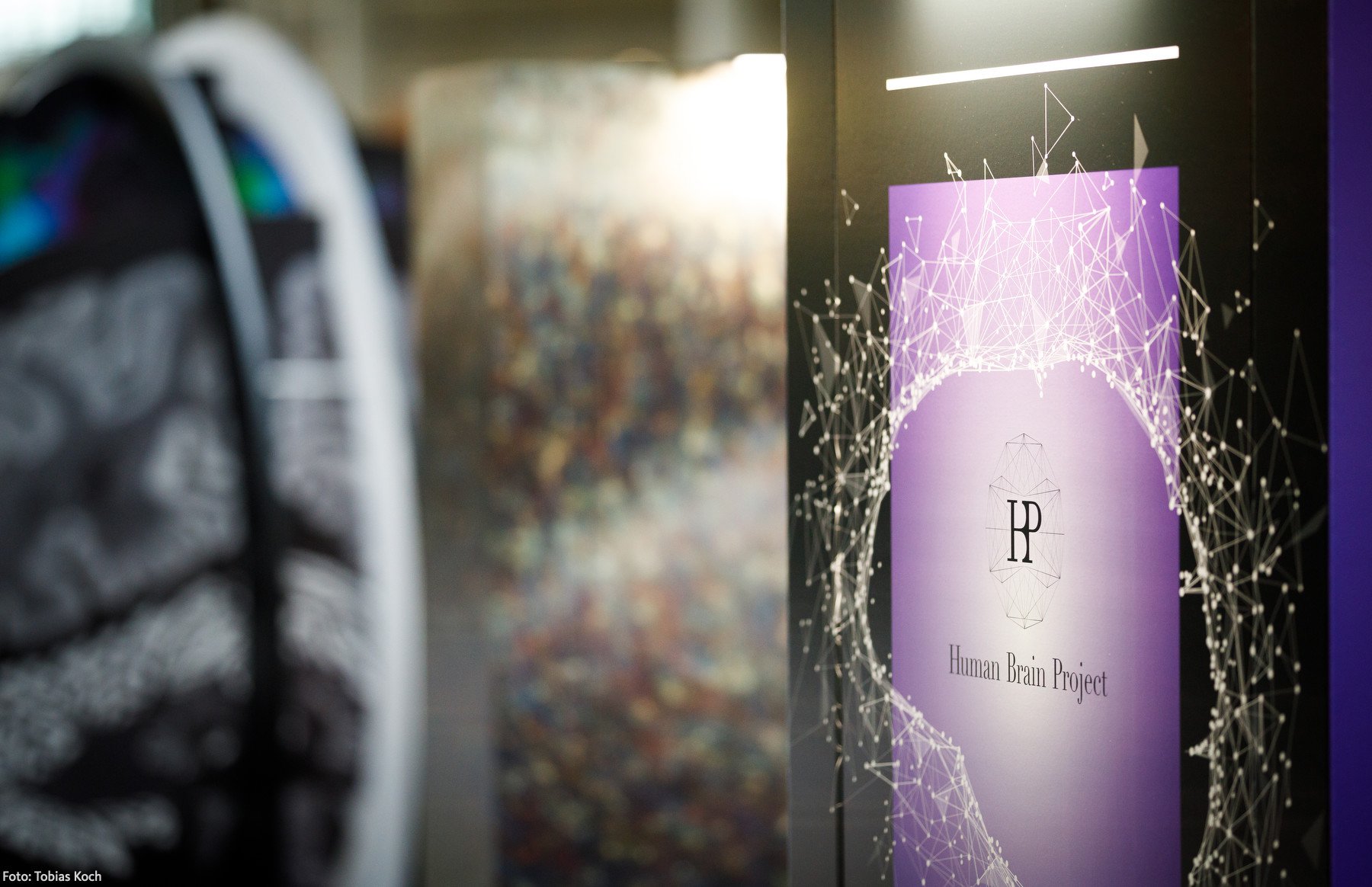 Photo © Tobias Koch
The event was attended by the Bundestag Vice President, Dr. Ing. Hans-Peter Friedrich, the Chairman of the Bundestag Committee for Education, Research and Technology Assessment, Dr. Ernst Dieter Rossmann, the Parliamentary State Secretary to the Federal Minister of Education and Research, Thomas Rachel, and former President of the Parliament, Professor Rita Süßmuth. The event was also attended by Human Brain Project leadership and experts, such as Scientific Research Director Professor Katrin Amunts, Executive Director Christian Fauteux, Software Development Director Alois Knoll, and German Stakeholder Board representative Wolfgang Marquardt.
Photo © Tobias Koch
Dr. Ing. Hans-Peter Friedrich expressed his interest in neuroscience: "Nothing is more fascinating, more mysterious, and more complex than the human brain."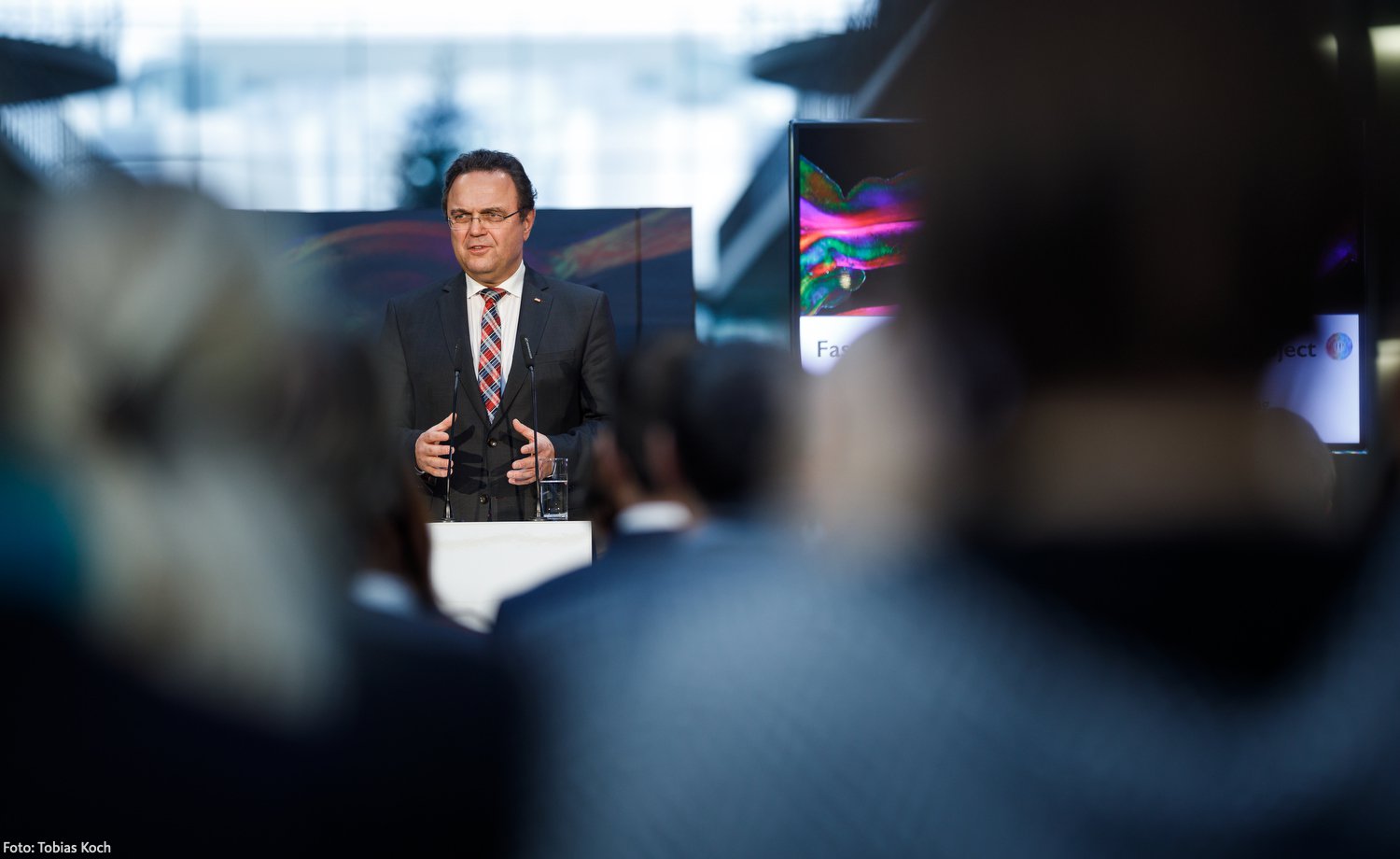 Photo © Tobias Koch
Thomas Rachel drew attention to the ground-breaking work that has been done by the HBP for the treatment of neurological disorders such as Alzheimer's and Parkinson's.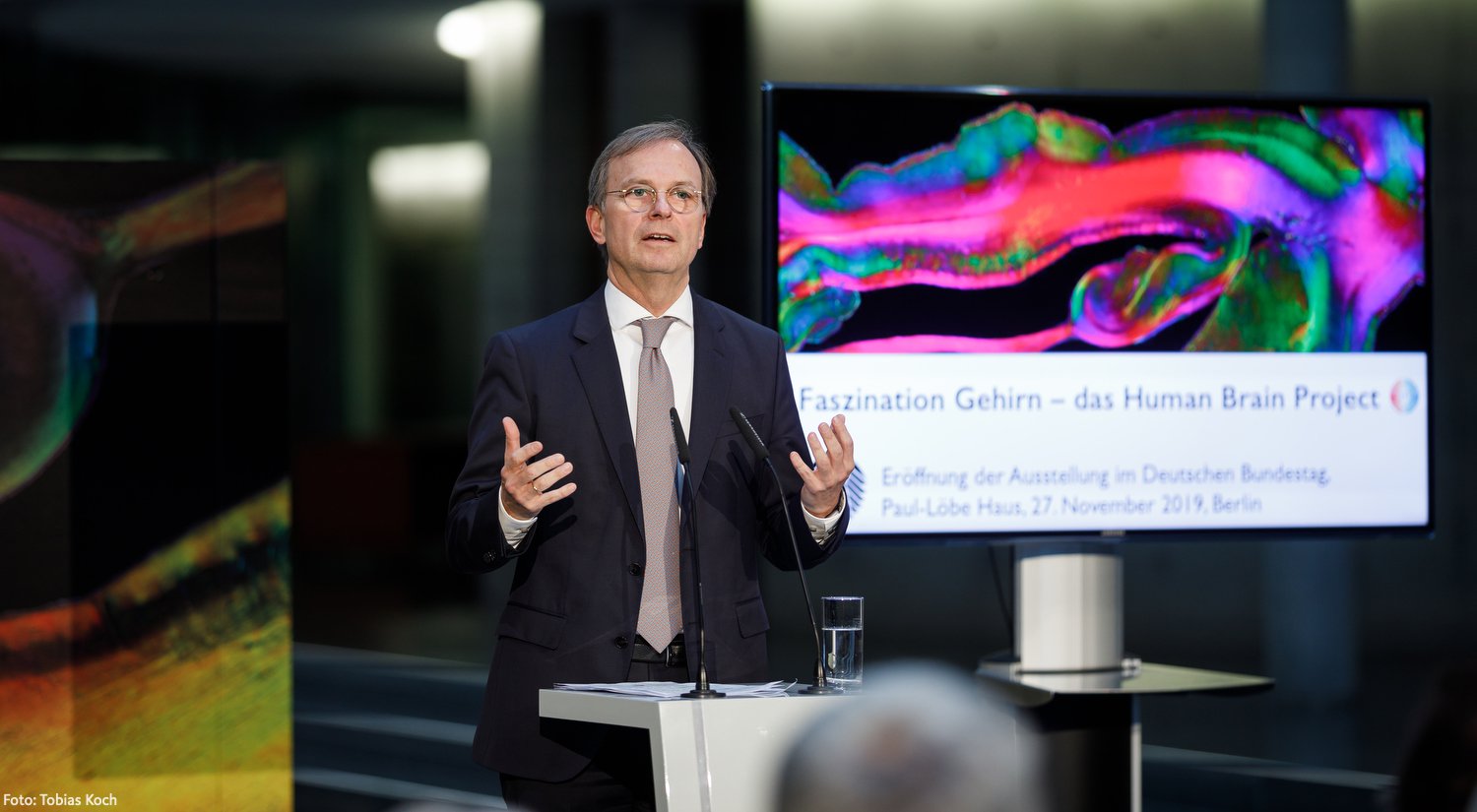 Photo © Tobias Koch
Dr. Ernst Dieter Rossmann compared an understanding of the internal structures of the brain to an understanding of the universe – both would give us profound insights into what makes us human.
Photo © Tobias Koch
Professor Katrin Amunts, the Scientific Research Director of the HBP, introduced the exhibition. She highlighted the importance of understanding the brain as both a part of the human body and a part of society.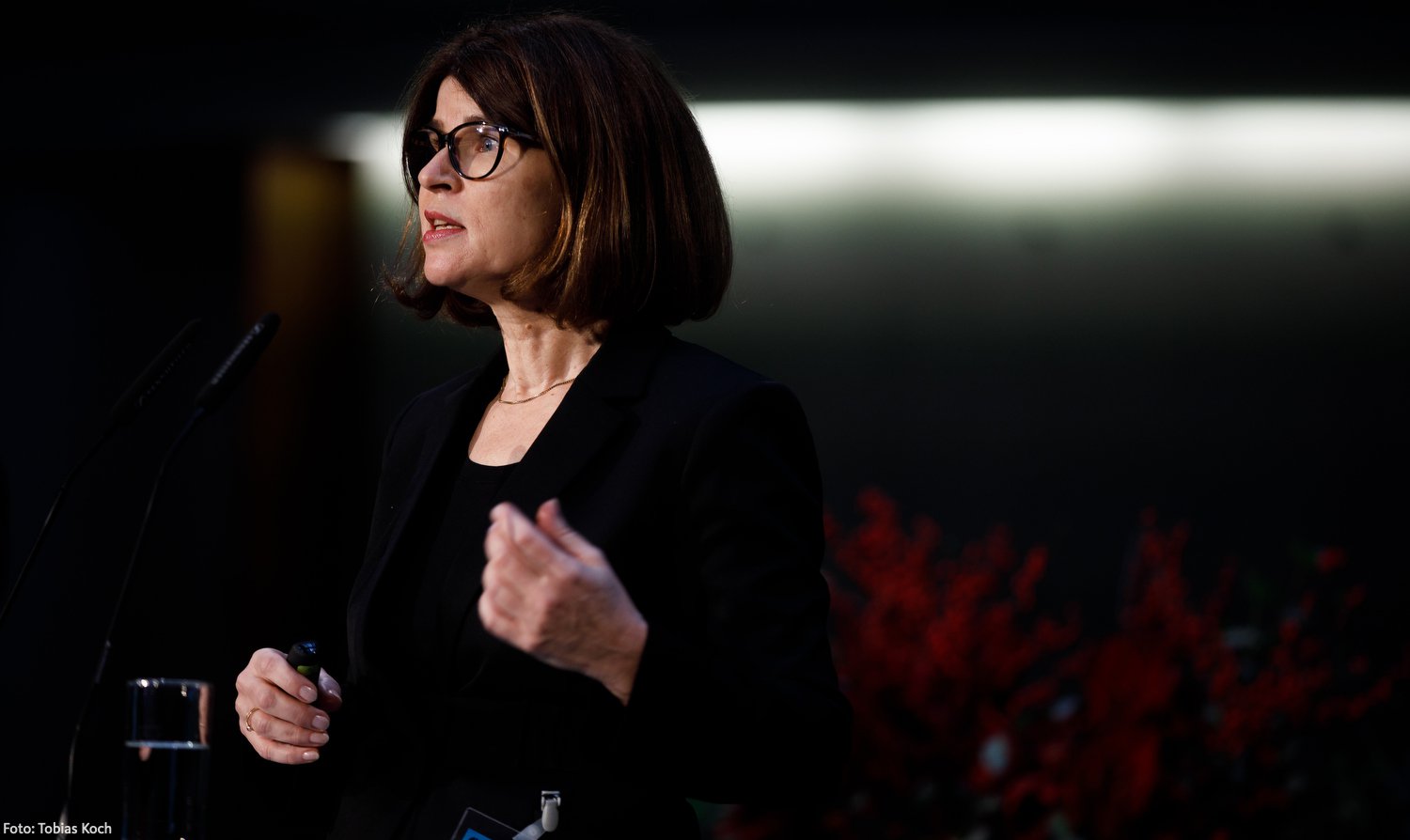 Photo © Tobias Koch
After the speeches, Professor Amunts gave the attendees a tour of the exhibition, while members of the project presented different booths for medicine, computing, artificial intelligence, and neurorobotics.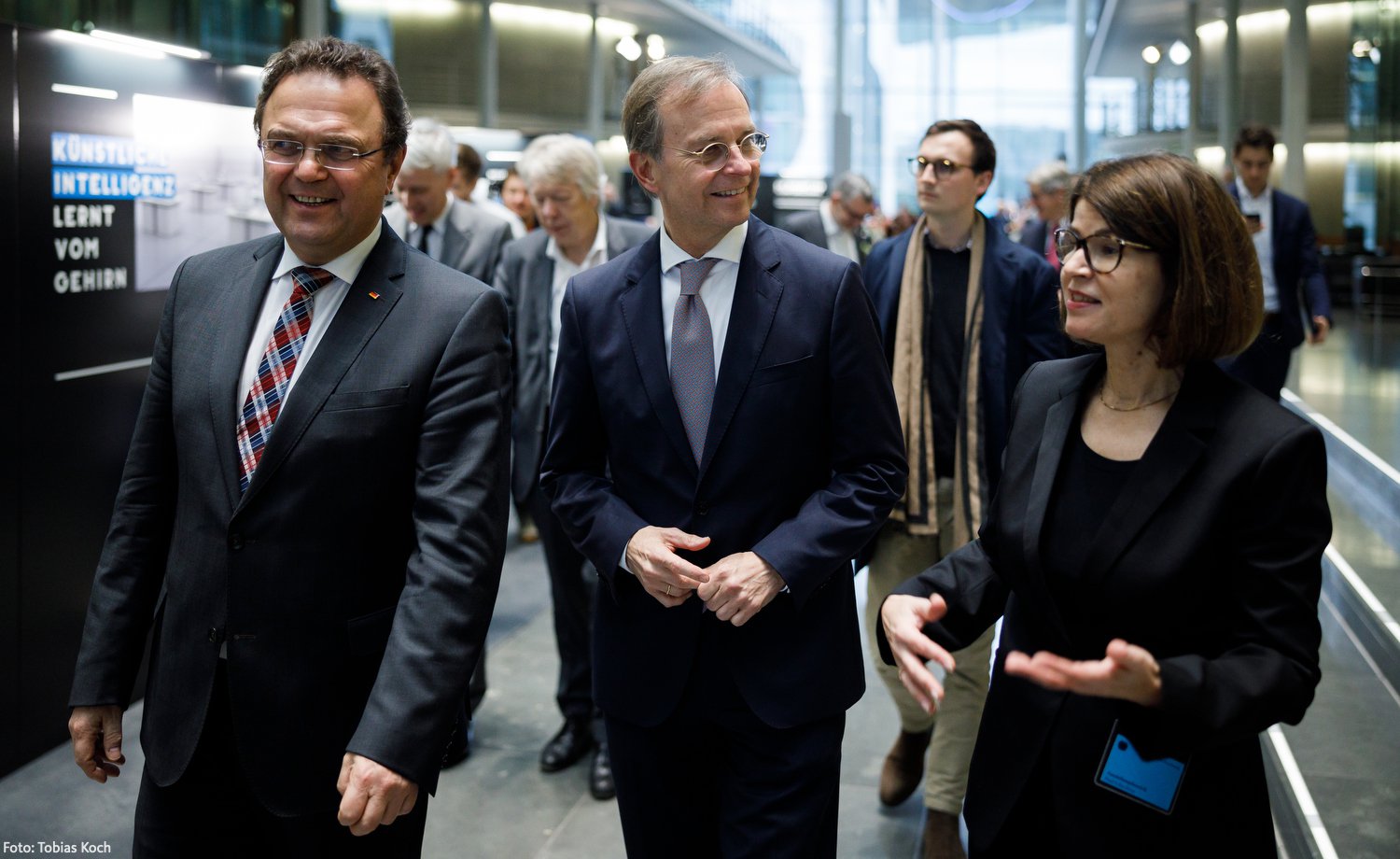 Photo © Tobias Koch
Presenters included Professor Petra Ritter (Charité Berlin), Professor Christian Mayr (TU Dresden), and Professor Alois Knoll (TU Munich).
The 'Fascinating Brain' shares the latest research from the Human Brain Project and depicts the complexity of the brain in spectacular scientific images, videos, and interactive displays.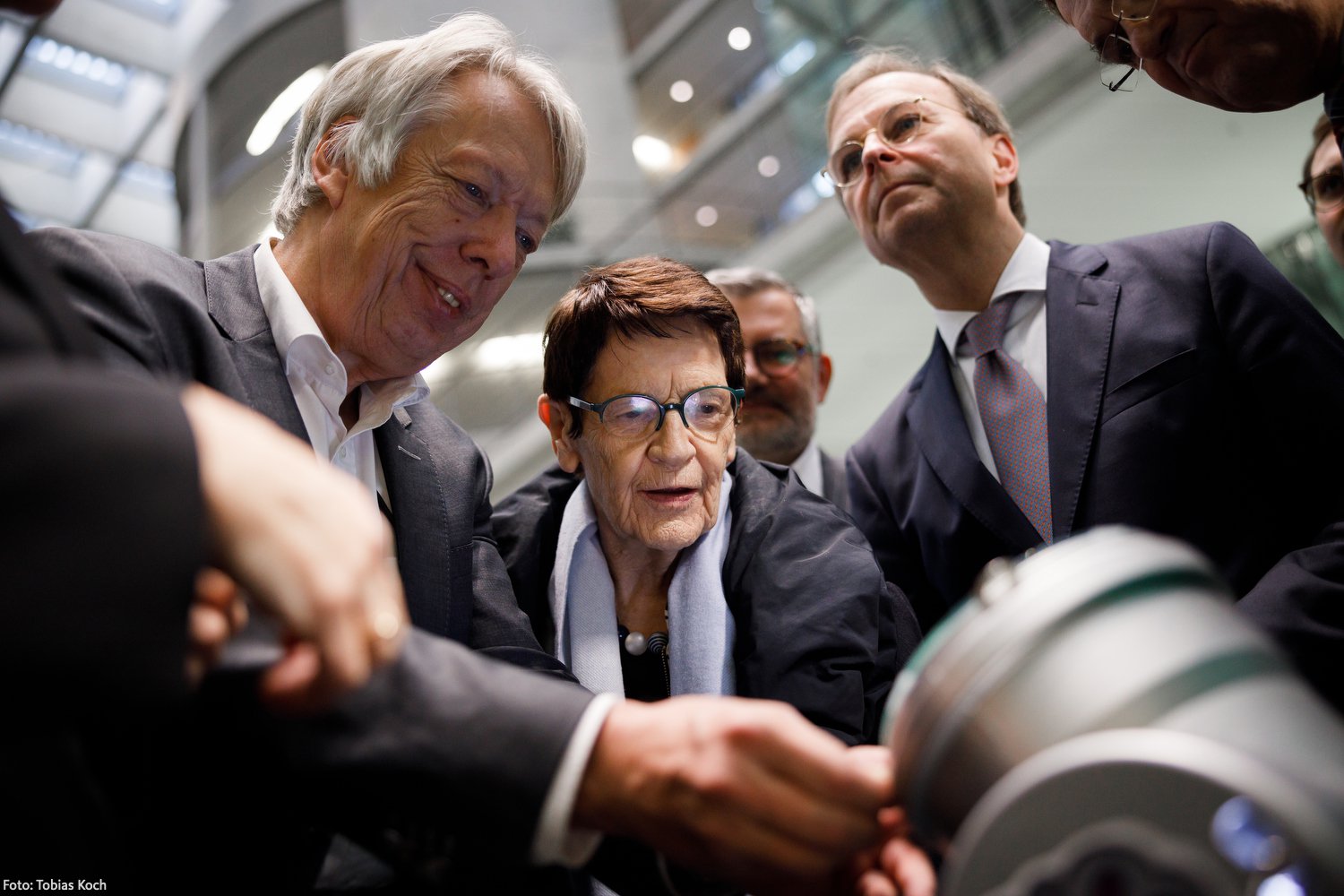 Photo © Tobias Koch
The exhibit also provides insights into the development of the HBP's new e-research infrastructure, EBRAINS, which will create a basis for long-term collaborative neuroscience.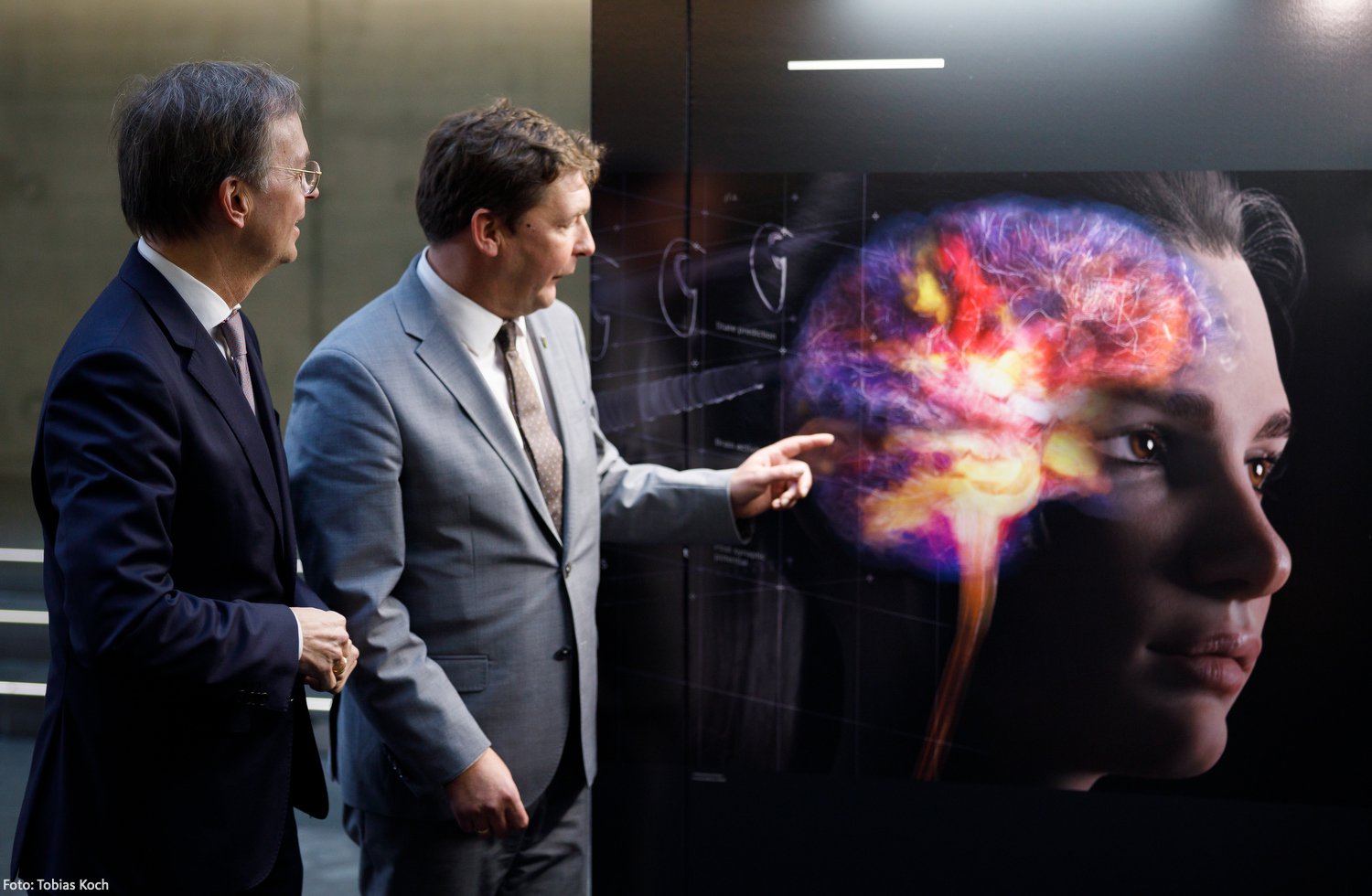 Photo © Tobias Koch
The exhibit can be visited at the German Bundestag for three weeks until December 19th, 2019. Pre-registration for the exhibition is required.
Photo © Tobias Koch
Watch the video on 'The Fascinating Brain' by the German Bundestag:
<iframe allowfullscreen="true" frameborder="0" height="410" src="https://www.youtube.com/embed/IyKwRnb9CTw" style="max-width:100%;" width="729"></iframe>