Dec. 2, 2020
Human Brain Project Endorses Manifesto for EU COVID-19 Research
The Human Brain Project has endorsed a manifesto launched by the European Commission to maximise the accessibility of research results in the fight against COVID-19.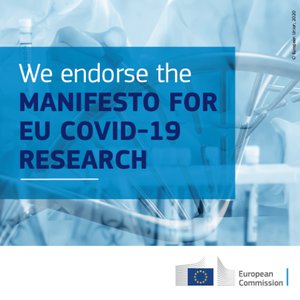 The manifesto provides guiding principles for beneficiaries of EU research grants for coronavirus prevention, testing, treatment and vaccination to ensure that their research results will be accessible for all and guarantee a return on public investment.

Further information
You can read the Manifesto for EU COVID-19 Research here.
You can join the Human Brain Project in endorsing the Manifesto by signing here.