Aug. 25, 2017
Register for the HBP Open Day in Scotland
Learn about the Human Brain Project and meet its key scientists, Glasgow, October 17, 2017.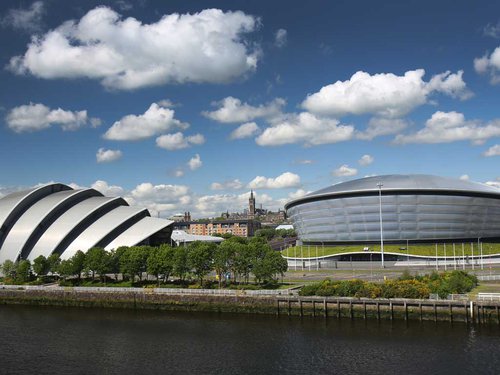 The Scottish Event Campus in Glasgow, host to the 2nd HBP Open Day. Copyright SEC.
The HBP's second annual Open Day will be held in Glasgow on October 17.
The day is free to attend and will give visitors an overview of how the HBP works, with a focus on its software platforms. There will also be presentations, a science market and opportunities to meet some of the key scientists from the HBP to find out about their research.
The day is aimed at the interested public as well as potential research partners. Visitors will get an in-depth insight into how the European Commission funded Flagship project is creating cutting-edge software and hardware to advance neuroscience, computing and brain-related medicine.
Potential partners will learn how they can link up with the HBP's platforms and networks of researchers.
The Open Day is being held at the prestigious Scottish Event Campus (SEC) and is organised in conjunction with the Human Brain Project's 2017 summit. It follows a successful Open Day at HBP's Florence summit in 2016.
You can register for the event here.