Sept. 1, 2021
Designing a responsible neuroscience research infrastructure
Over the past 8 years, the Human Brain Project (HBP) has tested the strengths and limitations of responsible research & innovation, also known as RRI. To mark the ten-year anniversary of RRI, a group of HBP researchers now share what can be learned from implementing this concept in a large multi-disciplinary research project. This includes stressing the importance of including considerations about societal needs early on. It also includes institutionalising the notion of responsibility not only in projects, but in funding and academic systems, as well as science policy.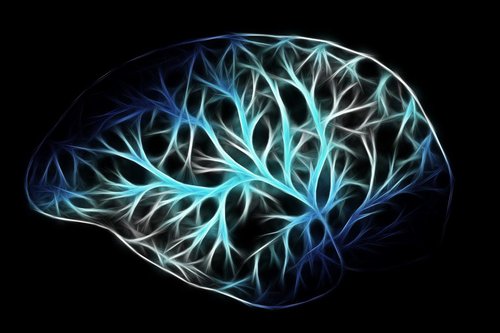 Even though the Human Brain Project is a ten-year endeavour, like all projects it is temporary and faces the same challenges as other research projects: Setting up and developing structures and procedures that can support the flow of information across a large consortium, allow project members to get involved in activities, and support knowledge sharing and learning processes. And, on top of that, projects also need to develop and implement structures to implement the principles of RRI: anticipation of possible consequences, reflection of all aspects of the work and engagement with stakeholders, to ensure that research and innovation are informed by societal needs and preferences. 
While doing this from within the project can be a good way to implement RRI, the benefits and risks involved – potential loss of critical distance and the possibility of being used to legitimise scientifically risky projects with various degrees of scientific significance – remain difficult to balance. The "lessons learned" section addressed some of interest for the RRI community.
So how can we build on the HBP's specific experience to go beyond the current RRI discourse in theory and practice? To answer this, we have focused on the still open question about what happens to RRI after the end of project-related funding. The main concern is how RRI can become institutionalised in the products and outcomes of research and innovation. HBP's main product will be a research infrastructure intended to facilitate future research. The "product" calls for ways of embedding RRI, so that this future research will be guided towards principles and practices of RRI. This raises several interesting questions for the broader RRI discourse.
Bernd Stahl is the Ethics Director of the Human Brain Project. According to him, the Human Brain Project uses the concept of Ethics by Design to highlight the transition from an EU-funded research project to a research infrastructure. In this transition, many of the activities that we developed in our RRI work will remain important and desirable. But moving from a project to an infrastructure means that the way we organise these activities will have to change. 
The experience from the Human Brain Project serves to show that doing RRI remains difficult. Part of that is because the concept itself is fluid. In a multi-disciplinary project, the many different backgrounds of the members of the HBP mean they have very different expectations of what RRI is and how it should be practiced. And because responsibility is in the design, it will remain a challenge to provide evidence of success. 
"Many aspects of embedding RRI in a research infrastructure differ fundamentally from the scientific research in the HBP. However, despite the various limitations, it is important to underline that RRI is a worthwhile activity that research projects should adopt, partly because it strengthens public support and thereby the research 'license to operate' but also because it enriches and thereby improves the research itself" says Bernd Stahl.
By Josepine Fernow
Bernd Carsten Stahl, Simisola Akintoye, Lise Bitsch, Berit Bringedal, Damian Eke, Michele Farisco, Karin Grasenick, Manuel Guerrero, William Knight, Tonii Leach, Sven Nyholm, George Ogoh, Achim Rosemann, Arleen Salles, Julia Trattnig & Inga Ulnicane (2021) From Responsible Research and Innovation to responsibility by design, Journal of Responsible Innovation, DOI: 10.1080/23299460.2021.1955613