Oct. 18, 2017
A fun and fascinating Open Day in Glasgow
Several hundred visitors were treated to an insight into the Human Brain Project at our 2nd annual Open Day in Glasgow on Tuesday 17 October.
Visitors strolled the science market, meeting small mammalian robots, exploring the brain in virtual reality, talking to scientists, and learning about everything from neuroethics to neuromorphic computing and the software platforms that power the HBP's collaborations across the different disciplines of neuroscience.
<iframe allowfullscreen="true" frameborder="0" src="https://www.youtube.com/embed/9aaBFj5wQQ8"></iframe>
Watch for a taste of the variety and energy of the HBP Open Day 2017. Video courtesy of the University of Glasgow.
Visitors filled the auditorium for a series of talks that ranged across the breadth of neuroscience, from supercomputers and robots to neuroethics.
Undersecretary for State for Scotland, Lord Duncan, told the hall of the importance of science and scientists in modern society, while the keynote speech was delivered by US computing pioneer Bo Ewald, who outlined the journey from basic computing to the quantum computers being brought to market by D-Wave systems.
HBP Scientific Director Katrin Amunts said the Open Day had been a great success with a lot of positive feedback from the public and fascinating talks from a diverse range of speakers.
"The HBP is such a large, complex and ambitious project that occasions like this when we can gather together and show how the component parts all fit together are really valuable and useful."
More than 500 people registered to visit the Open Day with those aged 18-24 registering in the highest numbers.
Thanks to @HumanBrainProj for the #OpenDay. Great intro for me and my 14yr old son. We esp. loved sub-projects and @dwavesys talk.

— Steven Livingstone (@stevenlivz) October 17, 2017
Another great @AmbitiousF morning, meeting robots and scientists at @HumanBrainProj! 👩🔬#HBPOpenDay17 https://t.co/9sUGV9dwD6

— Heather Corley (@HeatherCorley93) October 17, 2017
the #hbpsummit is awesome. there is no other way of getting all this guys together! @HBPNeurorobotic @HumanBrainProj @FZI_official pic.twitter.com/fpiGBHMF5v

— Juan Camilo VT (@jcvasquezt) October 17, 2017
Bo is a legend in Innovative computing technology @dwavesys #HBPOpenDay17 https://t.co/xgIQq46kw2

— Thomas Lippert (@Tomtherhymer) October 17, 2017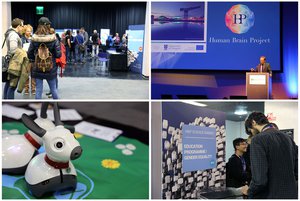 Activity at the HBP's 2nd Annual Open Day and Summit, held in Glasgow. Photo: HBP Education team.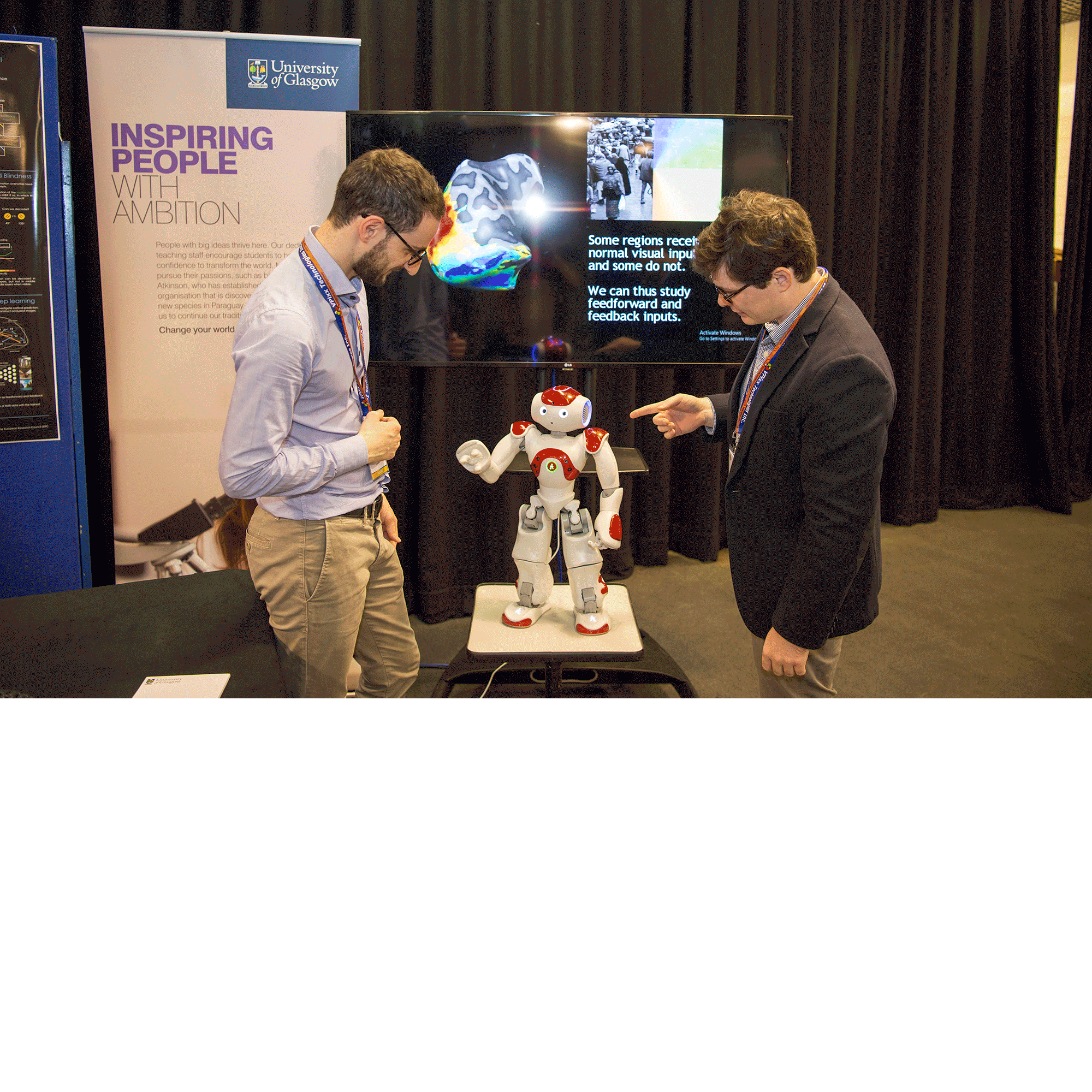 Related links