May 20, 2022
Event Recap: Young Researchers Event in Denmark presented EBRAINS tools for next-generation basic & clinical neuroscience
On 16th May 2022, the first HBP Young Researcher's Event of this year took place in Copenhagen, Denmark. HBP and EBRAINS together with the University of Copenhagen invited the entire scientific community, in particular early career researchers, to join the event in Copenhagen or virtually and learn more about how EBRAINS supports next-generation basic and clinical neuroscience. 127 participants from 36 countries participated in a versatile scientific programme. In addition, an evening Networking Reception hosted by the EBRAINS Community Building team provided ample opportunities for socialising and networking and invited participants in Copenhagen to join the EBRAINS Community Space.
Plenary sessions introduced participants to opportunities provided by EBRAINS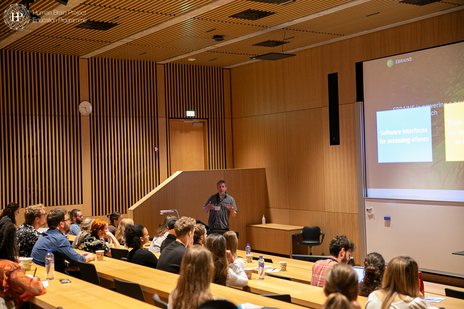 During six plenary sessions experts from the HBP presented introductions to how EBRAINS can support next-generation basic and clinical neuroscience. Topics included the Human Brain Atlases and clinical applications, data sharing in EBRAINS as well as computational neuroscience tools and neurorobotics. Those talks were complemented by talks of local researchers presenting their work in the context of bridging basic and clinical neuroscience.
Attendees explored EBRAINS during interactive hands-on sessions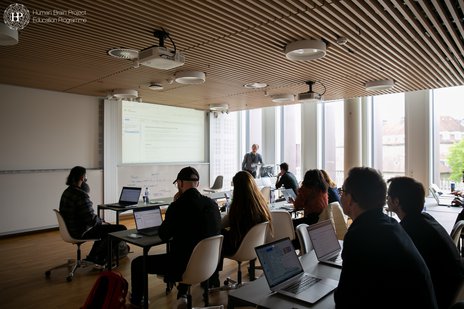 In the afternoon, parallel hands-on sessions invited participants to explore some EBRAINS tools and services on their own. The offer included sessions about the opportunities and pitfalls of data sharing, how to browse reference atlases, how to build and simulate models on EBRAINS and how to use standardized computational workflows in EBRAINS. 
Developing a research career as an EBRAINS user
The scientific programme was rounded-off by an insightful talk presented by Jan Bjaalie on how young researchers can benefit from the services offered in EBRAINS to advance their research career. In particular, the importance of having access to high quality analytical tools and data, the trend towards open science and the replicability and reproducibility crisis are changing the landscape for young researchers. In this context, EBRAINS can be a useful resource for young researchers to tackle those challenges.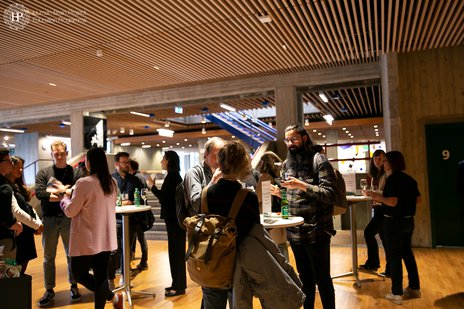 To conclude the day, the EBRAINS Community Building team invited participants to further exchange on those and further topics with participants and speakers during an EBRAINS Community Networking Reception. 
Save the Date for another edition of the Young Researchers Event series
On behalf of the HBP Education Programme and the Programme Committee we want to thank all speakers, workshop hosts and tutors, and participants – without them none of these exciting sessions would have been possible.
Finally, we are pleased to announce that another edition of the Young Researchers Event Series will take place on 24 October 2022 in Zadar, Croatia and online. More information about the event can be found here:
https://www.humanbrainproject.eu/en/education/YRE2022-Croatia/