Biostart! Innovation & entrepreneurship launchlab
3rd HBP Curriculum Workshop Series - IPR, translation and exploitation of research
Universidad Politécnica de Madrid, Spain
FAQs & ALL YOU NEED TO KNOW
This 3-day hands-on workshop gives participants the opportunity to access valuable training, expertise in different areas, feedback and networking opportunities, in order to support them in bringing their research results in the fields of neuroscience, computing and brain-related medicine to market. A set of tools and practical experiences will be made available to researchers so they can experiment with different aspects of their innovative and entrepreneurial ideas. Students will be able to acquire new abilities and skills that enable them to properly understand interlinkages between problem, solution and market fit for the bio-market. Participants will be truly encouraged to translate this workshop experience into actions once back at their workplaces.
The workshop is open to researchers (Master's and PhD students, early post-docs) working in the fields of neurosciences, computing and brain-related medicine. Innovation managers that wish to improve their skills are also welcome to apply.
This workshop will be hosted by Universidad Politécnica de Madrid, a leading entrepreneurial university in southern Europe. This University is the first Spanish-speaking tech university in the world and it is among the top 75 tech universities worldwide according to QS ranking 2018. The managing team in charge of this workshop has more than 13 years of experience in developing programmes in the fields of innovation, entrepreneurship and tech transfer, not only within UPM but also in collaboration with other entities and companies at international level. As a result of that, advanced training programmes have already successfully empowered more than 300 researchers with innovative skills to bring research results to the market.
PROGRAMME
DAY 1
Introduction: The Innovation and Technology Transfer Node of HBP - Guidelines for the workshop | 60 min
Gonzalo León (Universidad Politécnica de Madrid)
 
Validate your technology! Agile business validation workshop | 180 min
Arístides Senra (Universidad Politécnica de Madrid)
 
Protect your technology! Intellectual property rights insights applied to tech transfer | 120 min
Esther Arias (CIEMAT)
 
Group work
DAY 2
From technology to innovation! Tech transfer and business modelling workshop | 210 min
Arístides Senra (Universidad Politécnica de Madrid)
 
From technology to innovation! Bio-market research and analysis | 90 min
Josep Lluís Falcó (Genesis Biomed)
 
Communicate your innovation! Communication & presentation workshop | 150 min
Matt Boardman (Matt Boardman)
 
Group work
DAY 3
Validate your innovation! Trends and opportunities (Experts panel) | 180 min
Olof Berglund (Stockholm Innovation & Growth AB), Javier Minguez (BitBrain), Sergio Rodríguez (Pfizer)
 
Group work
 
Presentation session | 90 min
 
UPM CAIT visit | 90 min
This programme may be subject to change.
CONFIRMED SPEAKERS
SCIENTIFIC CHAIR
Gonzalo León | UPM
Iván Martínez | UPM_innovatech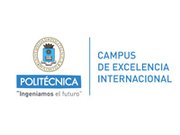 ORGANISERS
Sylvia Aßlaber | MUI
Bárbara Gasset | UPM
Lisa-Marie Leichter | MUI
This face-to-face workshop is based on the content of the  HBP Curriculum online lectures. 
ABOUT THE VENUE
UNIVERSIDAD POLITÉCNICA DE MADRID
CAIT - Centro de Apoyo a la Innovación Tecnológica
Parque Científico y Tecnológico, UPM Campus de Montegancedo, s/n, 28223 Pozuelo de Alarcón
Madrid
Spain
 
The Technical University of Madrid is a leading university in architecture and engineering education in Spain. It is internationally renowned for the quality of its courses and the research undertaken at its schools, departments and institutes. The degree programmes that it offers cover all areas of architecture and engineering in today's society, on which technological advances have a decisive impact and for which scientists and engineers are taking on more and more responsibility. To guarantee the training of future generations, the Technical University of Madrid combines the four main roles of a modern higher education institution as an exponent of the global service that a university should offer in our society: teaching, knowledge generation, knowledge transfer to sectors of production and administration, and the popularisation of science and technology.
Learn more about Madrid.