Spiking neural networks: Applications to computing, algorithmics, and robotics
3rd HBP Curriculum Workshop Series - ICT for non-specialists
18 September 2019 | Technical University of Munich, Germany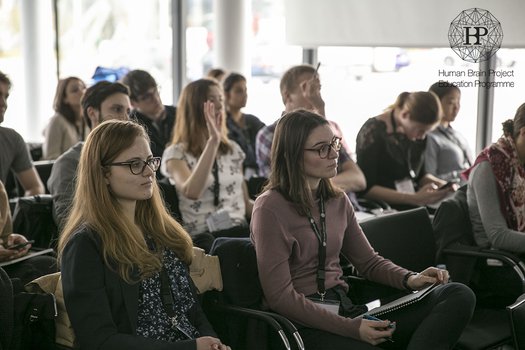 FAQs & ALL YOU NEED TO KNOW
Spiking neural networks (SNN) are a special class of artificial neural networks (ANN), in which the information is transmitted by means of pulses (or spikes) rather than by firing rates. As SNNs have shown to be excellent control systems for biological organisms, they have the potential to produce good control systems for autonomous robots. This workshop aims to bring together neuroscientists with roboticists and computational researchers developing biologically-inspired learning algorithms for scientific and industrial applications.
In order to enrich the discussions of SNN and its applications to computing, algorithmics and robotics, we will have a hands-on session on spiking neural networks on the Neurorobotics Platform (HBP SP10).
This workshop will be part of the 2019 IEEE International Conference on Cyborg and Bionic Systems. 
Application deadline: 21 August 2019
PROGRAMME
The scientific programme will be available soon.
SCIENTIFIC CHAIR
Alois Knoll | TUM

ORGANISERS
Sylvia Aßlaber | MUI
Judith Kathrein | MUI
Fabrice Morin | TUM
This face-to-face workshop is based on the content of the HBP Curriculum online lectures.
ABOUT THE VENUE
TECHNICAL UNIVERSITY OF MUNICH
Munich/Garching
Germany
 
The university was founded in 1868 to provide the state of Bavaria with a center of learning dedicated to the natural sciences. The university played a vital role in Bavaria's transition from an agricultural to an industrial state – and accelerated the pace of technological advancement across Europe.
Now the Technical University of Munich is one of Europe's top universities. It is committed to excellence in research and teaching, interdisciplinary education and the active promotion of promising young scientists. The university also forges strong links with companies and scientific institutions across the world. TUM was one of the first universities in Germany to be named a University of Excellence. Moreover, TUM regularly ranks among the best European universities in international rankings.