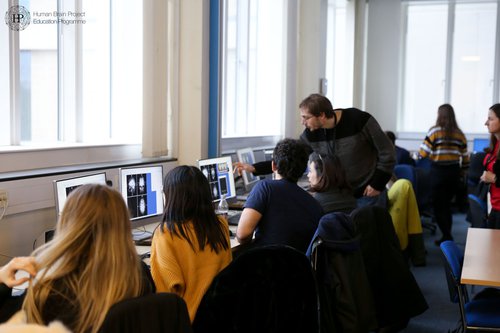 EBRAINS Workshops aim to introduce participants to the opportunities provided by the EBRAINS Research Infrastructure and educate them on the resources that are offered by EBRAINS. The multi-day events combine plenary sessions with hands-on interactive workshop modules in which participants will learn how to utilize and benefit from EBRAINS tools and services.

Upcoming EBRAINS Workshops:

A Call for Expression of Interest to host EBRAINS Workshops is currently open.
Find more information on the HBP Open Calls Portal.
Find out how the HBP Education Programme can  support your virtual event .
Interested applicants are encouraged to get in touch with the HBP Education Programme during the application stage at workshop.edu@humanbrainproject.eu