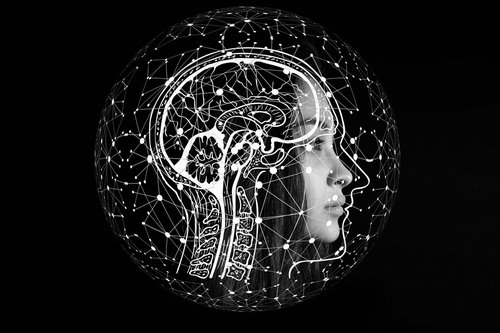 FAQs & all you need to know
Registration is free but mandatory and will be open until 25 November 2021. Attendance is open to anyone.
Please make sure to register with your institutional email address.
The link to our virtual conference platform as well as the online credentials will be sent out to all registered participants a few days prior to the event. 
To make this virtual event an interactive experience, it is important that you have access to a stable internet connection, good audio (with microphone) and ideally (not mandatory) a webcam for video communication.
Also, to have the full conference experience it is important that you have installed the Zoom Desktop Client application (v5.3.0 or higher) and that you access the conference platform via the latest version of Google Chrome. 
All times in the programme schedule are UTC+1/GMT+1= CET.
To prevent missed sessions, we recommend to use a time zone converter in advance. 

Find more about
EAN: https://www.ean.org/
MIP: https://ebrains.eu/service/medical-informatics-platform/
Data sharing stimulates science in all scientific disciplines, including the Clinical Neurosciences. Promotion of data sharing and the implementation of standardized harmonization rules among a global research community reduces the burden of unexploited research and plays a critical role in mitigating the problems of reduced sample sizes. Today, medical and research activities in clinical neuroscience produces a massive amount of data that could leverage our knowledge and understanding of brain diseases. Unfortunately, despite growing incentives for open data, most of it remains currently locked in hospitals or labs, either for regulatory or cultural reasons.
The Medical Informatics Platform (MIP) was developed in the framework of the Human Brain Project (HBP) as an innovative tool to investigate, compare and analyse large patient datasets distributed across centers without requiring the data to be transferred and stored outside their site of origin. The platform is integrated in EBRAINS, the sustainable European Research Infrastructure for brain-related research and legacy of the HBP.
Recently, the HBP has started a pilot project with the European Academy of Neurology (EAN) with the idea to use the MIP to promote clinical data sharing using a federated approach. EAN is the primary scientific and educational European organisation in the field of Clinical Neurosciences, including more than 45,000 members, as well as 47 European National Societies. EAN is committed to scientific progress and aims to keep Europe at the forefront of neurological research and to maintain its position as one of the world's scientific hotpots in neurology.
 
CALL FOR REGISTRATIONS
The HBP and EBRAINS together with the EAN invite the entire scientific community to join the forthcoming workshop on the Future of Medical Data Sharing in Clinical Neurosciences. This event aims at exposing and openly discussing all issues and challenges associated with data sharing in Europe, from ethics to data safety and privacy, including those specific to data federation, such as the development and validation of federated algorithms. We propose a platform to disclose the preliminary results of these use-cases, four brainstorming sessions involving EAN Scientific Panels, demonstrations and a hands-on session, which will highlight important aspects and issues of medical data sharing and offer participants the possibility to understand how to use the MIP for their own applications.
 
Registration deadline: 25 November 2021
Registration is free but mandatory.
PRELIMINARY PROGRAMME
*The HBP and the EAN Scientific Committee have co-developed this programme.
The time zone of the event is CET (UTC/GMT+1).
13:30


REGISTRATION

14:00


PLENARY SESSIONS:

14:00


Introduction
Thomas Berger | Medical University Vienna & Philippe Ryvlin | Centre hospitalier universitaire vaudois

14:15


HBP: An overview
Katrin Amunts | Forschungszentrum Jülich

14:45


EBRAINS: The future of HBP
Paweł Świeboda | EBRAINS AISBL

15:15


EAN: Achievements and Ambitions

15:45
COFFEE BREAK
16:00


EHDS: The future of data sharing in Europe
Maria-Iona Gligor | European Comission - European Reference Networks and Digital Health

16:30


MIP: Why federating data in Medicine
Philippe Ryvlin | Centre hospitalier universitaire vaudois

17:00


EAN: Why sharing data in clinical neurosciences
Thomas Berger | Medical University Vienna

17:30
END OF SESSION
 
PARALLEL SESSIONS
 

FEDERATION USE CASES
 
FEDERATION CHALLENGES

 


Parallel session 1: Dementia
Chair: Jean-François Demonet 

|

Université de Lausanne
 
Parallel session 2: Ethics
Chair: Bernd Stahl

| 

De Montfort University
09:00

The spectrum of data sharing in dementia
P.J. Visser 

|

Amsterdam University Medical Centers
 

Re-use of clinical data for research
Michaela Th. Mayrhofer | BBMRI-ERIC

09:30


The MIP federation in dementia
Melanie Leroy | Université de Lille

How to make data public


Ida Aasebø

|

University of Oslo
10:00
EAN scientific panel on dementia
Kristian Steen Frederiksen 

|

Danish Dementia Research Centre - Copenhagen University Hospital. Ringshospitalet, Memory Disorders Research Unit

Ethics requirements for MIP usage
 
10:30
COFFEE BREAK
COFFEE BREAK
       10:45
Parallel session 3: Traumatic Brain Injury
Chair: Mathew Abrams 

|

INCF

Parallel session 4: Data safety
 
10:45


The international initiative for TBI research 
Hester Lingsma | Erasmus University Medical Center
 

The challenge of protecting hospital data
11:15

The MIP federation in TBI
Stefano Finazzi 

| 

Mario Negri Institute for Pharmacological Research IRCCS
 
Data safety on EBRAINS
11:45

EAN scientific panel on neurotraumatology
Dafin Muresanu 

| 

Foundation of the Society for the Study of Neuroprotection and Neuroplasticity (SSNN)
 
How to secure MIP networks across hospitals
12:15
LUNCH BREAK
LUNCH BREAK
 
Parallel session 5: Stroke
Chair: Charlotte Cordonnier 

|

Université de Lille

Parallel session 6: Data privacy
Chair: Jean Louis Raisaro 

| 

École Polytechnique Fédérale de Lausanne
 
13:15

The impact of data sharing in stroke
Valeria Caso 

|

University of Perugia
 

State-of-the art cryptography approach to data privacy

13:45

The spectrum of national and European stroke registries
Georgios Tsivgoulis | National and Kapodistrian University of Athens


Risk-based data anonymization for medical research
Fabian Prasser

 

|

Charité Berlin



14:15

Why federating stroke registries


Maurizio Leone 

|

IRCCS Casa Sollievo della Sofferenza


Differential privacy
Minos Garofalakis

 

|

Technical University of Crete


 
14:45
EAN scientific panel on stroke
Anna Bersano 

|

Fondazione I.R.C.C.S. Istituto Neurologico Carlo Besta


The present and future model of MIP data privacy
 
15:15
COFFEE BREAK
COFFEE BREAK
 
Parallel session 7: Epilepsy
Chair: Reeta Kalviainen 

|

Kuopio University Hospital

Parallel session 8: Federated analytics
 
15:30

Data sharing in epilepsy
 
What is federated analysis
16:00

The MIP federation in epilepsy


How to build and validate a federated algorithm
Jason Sakellariou

| 

University of Athens
 
16:30

EAN scientific panel on epilepsy


Tim von Oertzen 

|

Kepler Universitätsklinikum


The MIP federated analytics
Giorgos Papanikos | National and Kapodistrian University of Athens
 

 
Parallel session 9: Other/future use-cases
Chair: Paul Boon 

|

University of Gent

Parallel session 10: Ontologies and knowledge graph
 
17:00
Narcolepsy
Yves Dauvilliers 

|

University of Montpellier

Ontologies for clinical neurosciences
Martin Hoffman-Apitius 

|

University of Bonn/Fraunhofer-Institut für Algorithmen und Wissenschaftliches Rechnen SCAI
 
17:30

Neurorehabilitation
Letizia Leocani 

|

IRCCS Ospedale San Raffaele
 
The power of EBRAINS Knowledge Graph
18:00

NeuroCOVID


Elena Moro 

|

Grenoble Alpes University

Using knowledge graph in hospitals
Christophe Gaudet-Blavignac 

|

University of Geneva
 
18:30
END OF SESSION
END OF SESSION
PARALLEL SESSIONS
Brainstorming from EAN scientific panels on data sharing
- 90 min each parallel session 

(This session is currently upon invitation only)

MIP hands-on sessions
9:00–10:30

Group 1
 
09:00 
MIP Installation


Administrative and technical steps towards MIP Installation

Connection to a federation


Neuroepidemiology


Neurocritical care

Coma & chronic disorders of consciousness

Neuroimaging

Neurosonology

 


Group 2
 
09:20
Data preparation
Laith Abu-Nawwas 

| 

Centre hospitalier universitaire vaudois
 

Delineating and implementing a data model in the MIP

Harmonizing a dataset according to the data model

Integrating anonymized data into the MIP


Child Neurology


Clinical Neurophysiology

Neurogenetics

Neuroophthalmology & -otology

Pain

 

Group 3
 
09:50
Extracting regional brain volumes from the MIP MRI pipeline


Multiple Sclerosis & Neuroimmunology

Muscle & NMJ disorders

Infectious diseases

Neurooncology

Neuropathies

10:10

Data Analytics
Laith Abu-Nawwas | Centre hospitalier universitaire vaudois

Data Governance principle

Current and new algorithms

 

Group 4 
 
10:30

Coffee Break

Higher cortical functions

Autonomic nervous system disorders

Headache

ALS & frontotemporal dementia

Movement disorders

10:45

 

Dementia Use Case
Melanie Leroy | Université de Lille


Selection of metadata and descriptive analyses

Developping a predictive model

Clustering analyse

 

10:30
COFFEE BREAK
11:15


TBI Use Case
Stefano Finazzi | Mario Negri Institute for Pharmacological Research IRCCS


Selection of metadata and descriptive analyses

Validation of prognostic models
 

10:45
Report of the four groups
11:45
Concluding remarks
11:45
Concluding remarks
12:15
END OF THE MEETING
 
END OF THE MEETING
This programme is subject to change.
SCIENTIFIC CHAIRS
Prof. Philippe Ryvlin | Centre hospitalier universitaire Vaudois, Switzerland

Prof. Thomas Berger | Medical University Vienna, Austria

CONTACT
workshop.edu@humanbrainproject.eu
ORGANISED BY

IN COOPERATION WITH