March 7, 2023
Human Brain Project: Spin-off receives EIC grant to develop energy-efficient AI technology
The European Innovation Council (EIC) has recently announced that it will award a Transition grant to SpiNNcloud Systems GmbH, a deep-tech startup based in Saxony, Germany.
The team from SpiNNcloud Systems GmbH, a spin-off from Professor Christian Mayr's research group at Technische Universität Dresden, is receiving a grant of 2.5 million euros for their groundbreaking project, "SpiNNode: SpiNNaker2 on the edge."
"SpiNNaker2 is a bio-inspired supercomputer which was developed at my Chair in collaboration with Prof. Steve Furber's research group at the University of Manchester as part of the European Flagship Human Brain Project. It is the world's largest and most energy-efficient supercomputer for real-time artificial intelligence."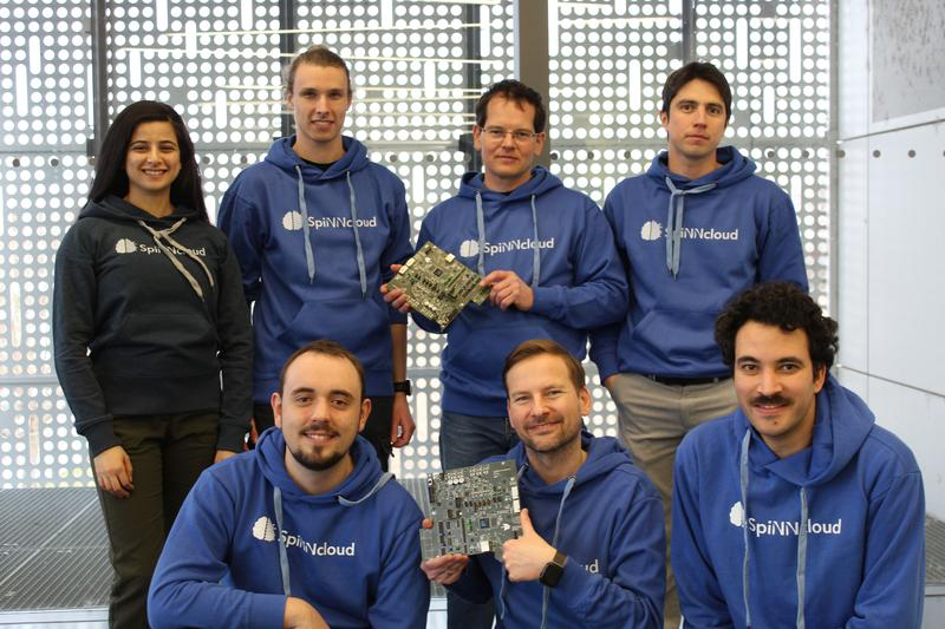 The development of SpiNNaker2 is inspired by the human brain, which only requires 30 Watts to tackle even the most complex tasks. This starkly contrasts modern AI systems like ChatGPT, where model training can consume as much electricity as 3,000 households use in a month. As AI continues to enter our everyday lives, energy-efficient computing hardware will be essential in reducing the carbon footprint of this technology. SpiNNcloud Systems is therefore working on developing the most energy-efficient computing hardware for large-scale AI applications.
With this grant, SpiNNcloud Systems will be able to expand its technology to mobile applications, such as human-machine interaction, and to test it in realistic industrial environments.
The European Innovation Council (EIC) has selected 27 projects out of 289 proposals submitted to the Transition grant program to receive a total of 79.3 million euros in EU funding. The EIC's Transition grant program aims to transform research results from European research projects into commercially viable businesses. 
Further information:
Full press release of HBP-partner Technische Universität Dresden
Company website: https://spinncloud.com/
The Human Brain Project Podcast: Computers inspired by the brain - An Interview with Steve Furber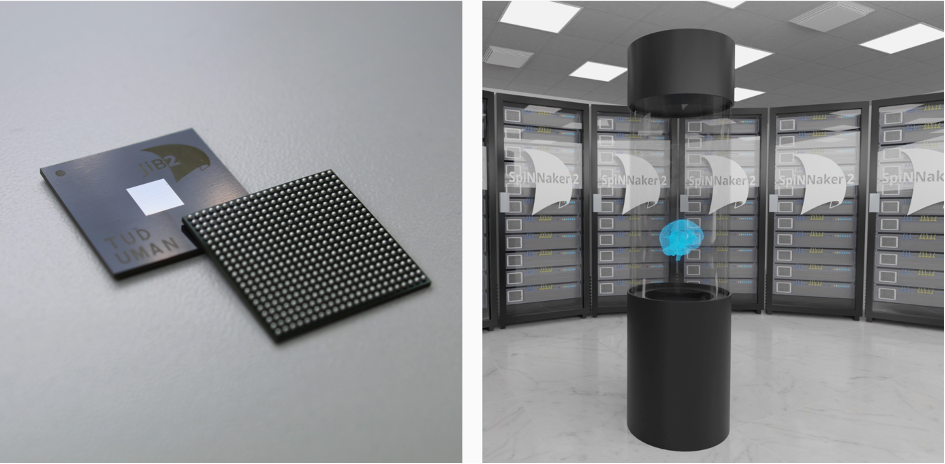 Media contact
Peter Zekert
press@humanbrainproject.eu