Nov. 24, 2022
HBP-scientist Jean-Pierre Changeux to receive Erasmus Medal
Prof. Jean-Pierre Changeux, a lead scientist in the HBP, will receive the Erasmus Medal of the Academia Europaea.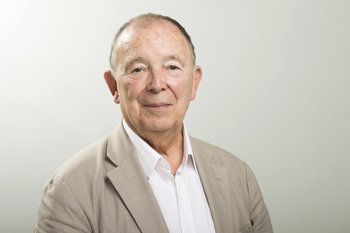 The Erasmus Medal is awarded to a European scholar who has maintained over a sustained period of time an outstanding level of international scholarship as recognised by peers. It is perhaps the highest recognition for purely scholarly achievements that the Academy can bestow on a scholar. The Medal is awarded at the Annual Conference of the Academy and on that occasion the recipient will give the Annual Erasmus Lecture.
Professor Changeux will receive the medal and will deliver the accompanying Academia Europaea - Heinz-Nixdorf Erasmus Lecture at the annual conference of the Academia Europaea, Munich, on October 9 - 11, 2023.