Nov. 22, 2022
Impressions from Neuroscience 2022 in San Diego
Organised by the Society for Neuroscience (SfN), the event Neuroscience 2022 took place from 12–16 November 2022 in San Diego, California and online. During these five days, scientists from all around the world congregated to discover new ideas, share their research, and meet the top researchers in the field.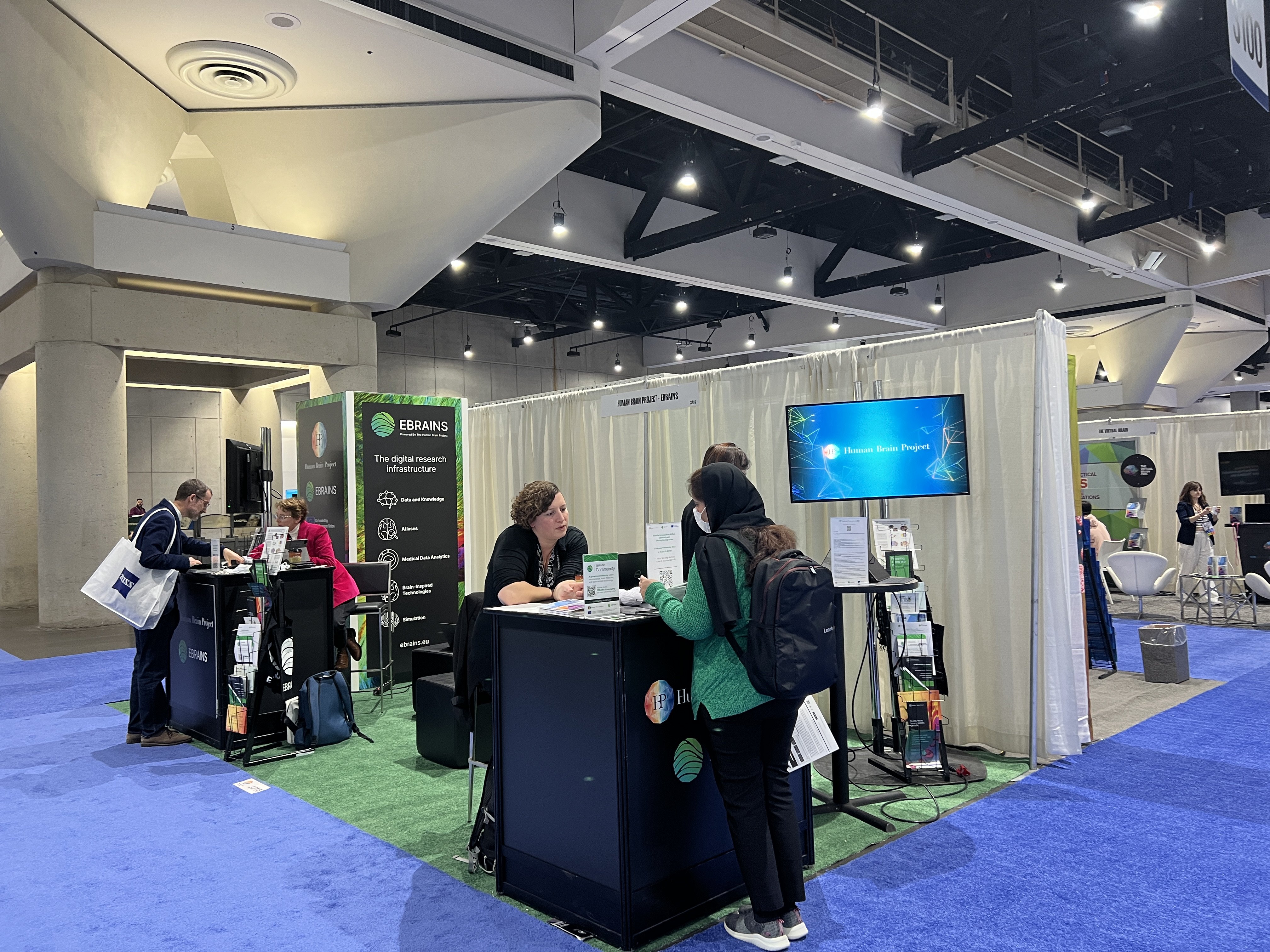 More than 24000 participants from 72 countries joined talks and sessions on-site and online, while 425 institutions and companies exhibited at Neuroscience 2022.
The HBP and EBRAINS organised a booth in Hall C in the Institute/Nonprofit Area – over 20 researchers presented tool demos and talked about their work with the event participants. We joined forces with The Virtual Brain to co-market various activities on-site and online via social media. The HBP was also well represented in the poster area - more than 35 posters were showcased at SfN by HBP authors. 
The HBP was also involved in the Satellite Symposium by IBI Data Standards and Sharing Working Group on Developing an International Data Governance Framework to Accelerate Global Neuroscience Research. The open Metadata Initiative for Neuroscience Data Structures (openMINDS) was presented by Lyuba Zehl (FZ Jülich). Damian Eke (De Montford University) is involved in the Data Governance Task Force of IBI and the Training Taskforce IBI was presented by Tina Kokan (Medical University Innsbruck).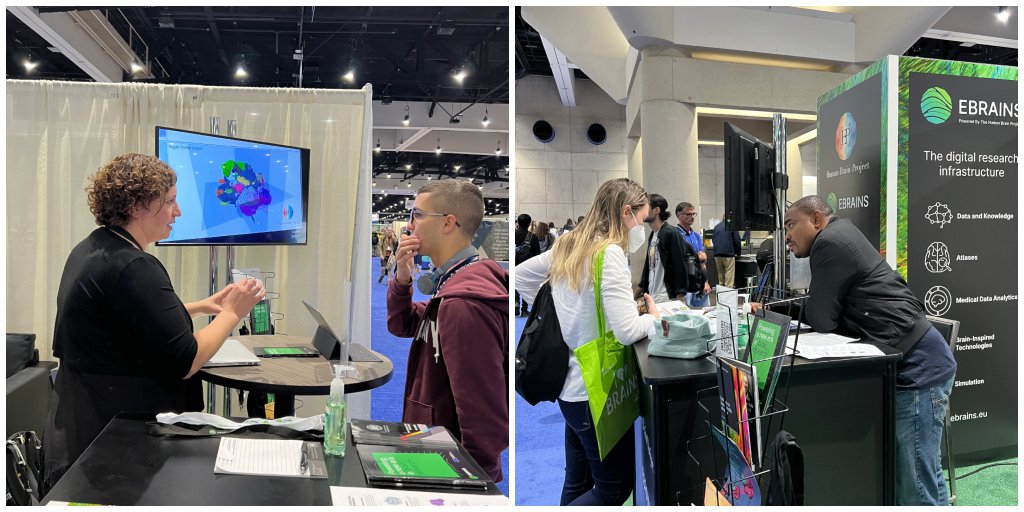 We want to thank all contributors for making this event a success in bringing visibility to HBP and EBRAINS achievements!
We are already excited for the next SfN Neuroscience meeting which will take place from 11–15 November 2023 in Washington D.C.