July 11, 2022
Neuroethics and AI can work together to solve ethical issues; says HBP researcher in special lecture during FENS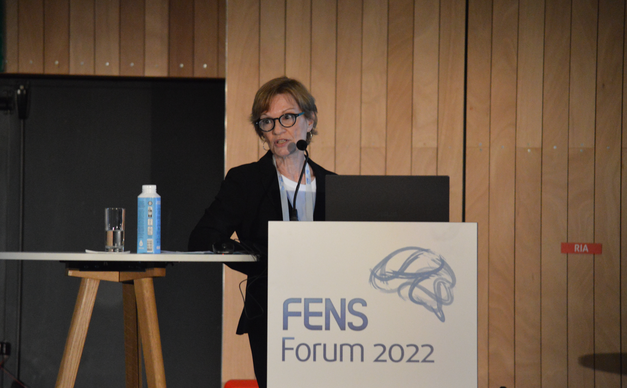 The advances in the fields of artificial intelligence bring out a series of ethical issues, including those related to the impact of new technologies on society. The collaboration between neuroethics and artificial intelligence ethics to address these issues was the subject of a special lecture by Arleen Salles, Deputy Leader of the Responsible Research and Innovation Work Package at the Human Brain Project (HBP), during the FENS Forum 2022.
This Sunday, during her special lecture "Neuroethics and AI ethics: towards a productive interaction", Salles addressed why the interaction between those two areas is desirable and how to achieve it. She identified areas in each of these disciplines that could benefit from the insights and experiences of the other.
Neuroethics, the discipline that addresses scientific and philosophical questions raised by neuroscience and related technologies, deals with concepts such as privacy, personal identity and "humanness", or the human identity that some suggest might be altered by some technologies related to neuroscience.
Artificial intelligence ethics, on the other hand, addresses social, regulatory and ethical dimensions of the development and use of AI, aiming to enhance the benefits of AI to society and minimise its potential adverse effects.
Salles also talked about how neuroethics and AI ethics can work together to promote public engagement so that citizens can be informed and participate in the decision-making process. "The convergence of neuroscience and AI is promising but also raises issues that need to be identified, framed and managed", said Salles. "And if the identification, framing and management of these issues will reflect society, it needs to be solved with some type of conversation and public engagement in science".
The HBP researcher will participate in a Neuroethics roundtable workshop this Monday, July 11, 2pm CET, at FENS.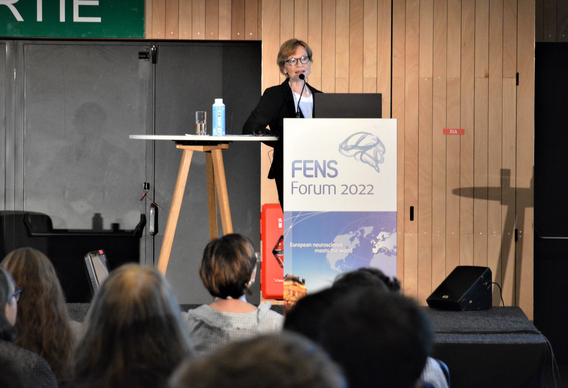 EBRAINS Networking event
Students and postdocs interested in further developing their skills and network had the opportunity to ask questions to representatives from EBRAINS, as well from FENS, IBRO-PERC, the Cajal Training Programme and ERA-NET Neuron, on funding and training activities, during a networking event at FENS on Sunday, July 10.
During the event, France Nivelle, Chief Communications and Content Officer at EBRAINS highlighted the HBP and EBRAIN's interdisciplinary approach to brain research and education and training. "We believe that the younger generation of scientists, like you, need to be exposed to many disciplines to advance science in the best way", she told the audience in her presentation on the HBP neuroscience education programme and EBRAINS online knowledge tools and services.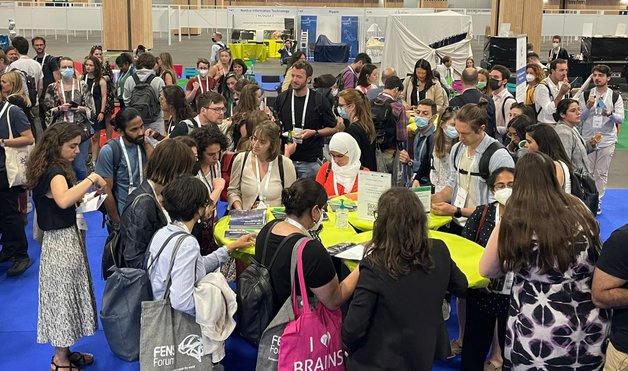 Poster sessions
Several HBP young researchers are showing their work on a wide range of subjects at FENS poster session.
"The poster session is very lively, very interactive. We get to know many people, I think that's the added value of this kind of event", said Giacomo Mazzamuto, from the University of Florence, who presented his team's research on custom light-sheet microscopy setups for large-scale human and mouse brain mapping, which was funded by the HBP.