April 14, 2022
HBP scientists debate healing the diseased brain on the last day of Corticon symposium
On the last day of the Corticon symposium, Human Brain Project researchers and guests carried on the discussions about different aspects of consciousness. The event was held at the Institut Catholique in Paris, France.
The sessions started on Wednesday with a talk about visual cortical prosthesis to restore vision. Pieter Roelfsema, director of the Netherlands Institute for Neuroscience, spoke about research in this area, including a successful form of artificial vision that allowed a blind patient, using a brain implant, to see simple shapes.
HBP scientist Alain Destexhe spoke about the construction of brain models for sensory processing and perception, and approaches to try to reproduce the states of the brain, or how brain activity can be processed at the function of the state of the brain.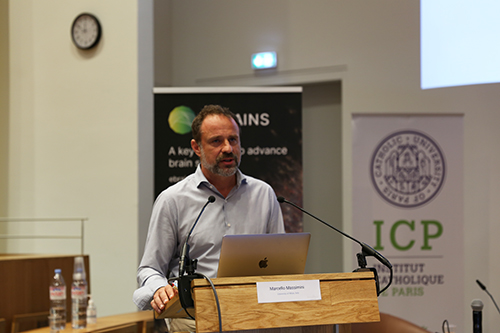 Neurophysiologist Marcello Massimini made an overview of research on cortical mechanisms of loss and recovery of consciousness, exploring the mechanisms with which consciousness is lost after an injury.
Participants also had the opportunity to take part in a hands-on session on The Virtual Brain – the neuroinformatics platform for constructing and simulating brain network models in EBRAINS.
Part of the programme on Wednesday focused on healing the diseased brain, with discussions on astrocyte-neuron interactions, brain network simulations in disease, among others.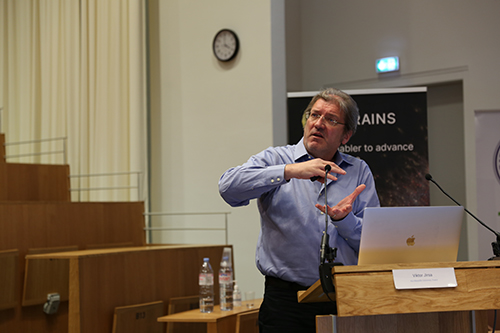 In his talk about epilepsy and the Virtual Brain, HBP scientist Viktor Jirsa also shared experiences with the Virtual Epileptic Patient (VEP), a tool that can assist on intervention strategies for patients who suffer from drug resistant epilepsy.
HBP scientist Walter Senn said he was impressed with the symposium and the speakers. "They all bring together their knowledge into an overall concept of how we can understand consciousness."
In his talk "Creative sleep, adversarial dreams, and the need of awareness" on Tuesday, Senn spoke about a model that aims to understand how we can do object recognition. "It comes down to this invention of creativity and creative dreaming. This also has a flavour of another state going beyond discrimination of dream and reality."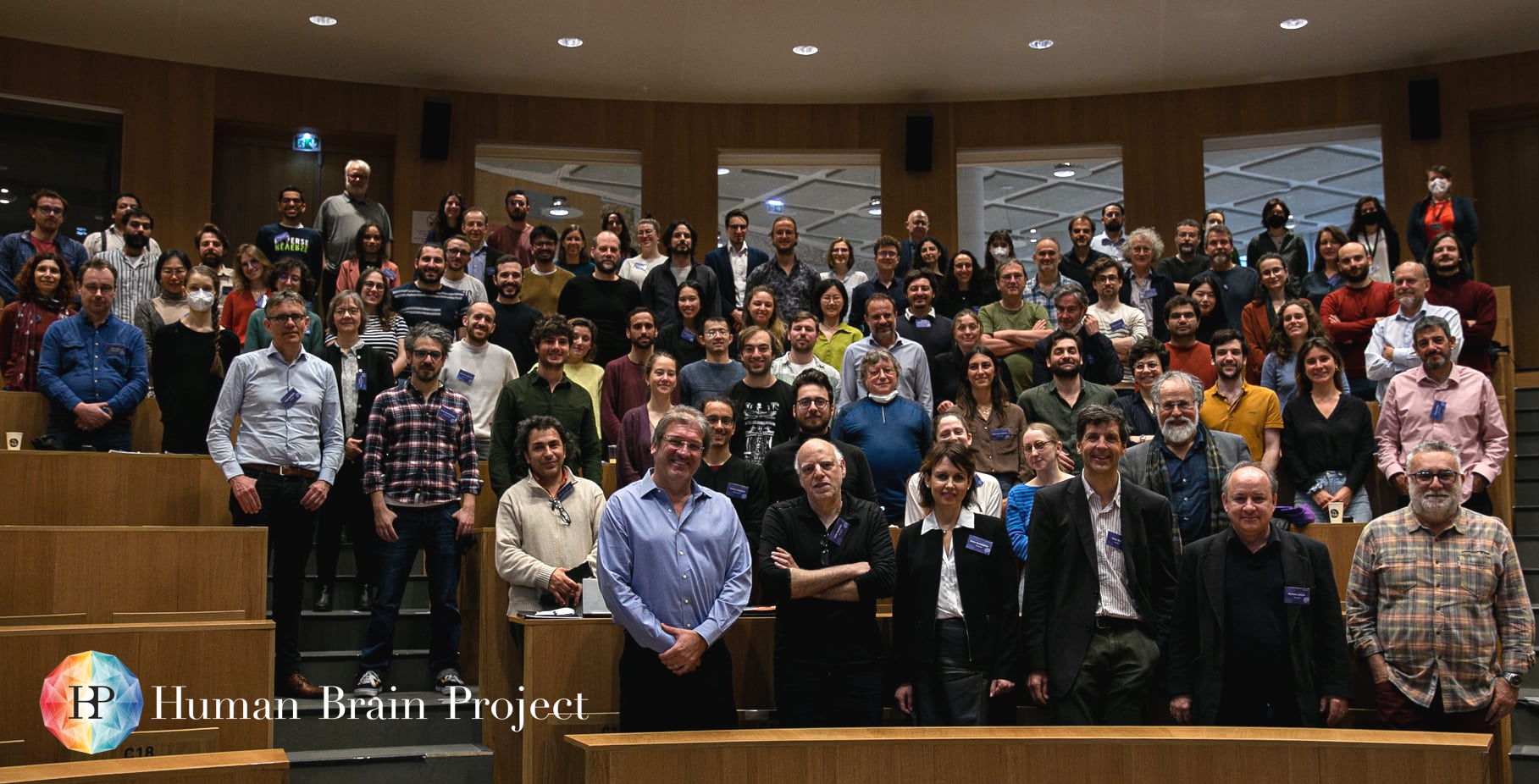 The Symposium "From Cortical Microcircuits to Consciousness" started last Monday, bringing together HBP neuroscientists and invited guests, who presented their latest achievements in understanding neurocircuit dynamics at microscales, meso- and macroscales, including the emergence of consciousness. Corticon also addressed recent advances in neuroethics and neurophilosophy in neuroscience research and society.
Text: Helen Mendes Lima

Read previous coverage:
HBP scientists share their latest achievements at the Corticon symposium
Corticon starts with discussions on neurocircuits dynamics and consciousness
Corticon symposium debates different perspectives of consciousness research