Oct. 8, 2021
Media Invitation: Human Brain Project Summit 2021 - Pushing the Boundaries of Brain Research

The HBP Scientific Conference takes place on 14 and 15 October as a virtual event. Media representatives are invited to join.
This year's annual scientific meeting of the Human Brain Project takes place online, on 14 and 15 October. The meeting will provide an open forum for hundreds of researchers, as well as policy makers, media and public, to discuss the latest developments in Europe's largest brain science project. The two-day Scientific Conference follows the European Brain Summit and Brain Innovation Days held in Brussels 12-13 October.
"We see the virtual format as an opportunity, because it allows external participants to join much more easily, broadening the reach of the Human Brain Project and sparking new collaboration," says Katrin Amunts, Scientific Research Director of the Human Brain Project. The programme includes distinguished speakers from all areas of neuroscience, brain medicine and technology.
Researchers from within the project will present its abundant scientific achievements and the highly integrative, technology- and data-driven brain research that has been established. Renowned experts will discuss the past, present and future of both the Human Brain Project—which is now in its final phase—and brain research at large. 
Project presentations will showcase how the research infrastructure EBRAINS, building on the HBP's scientific excellence, can support and enable the research community. During breakout sessions, participants will be able to dive deeper into topics such as data management, brain atlasing and simulation, artificial intelligence, neuromorphic computing, neurorobotics and computing infrastructure.
Media journalists are welcome to join the Human Brain Project Summit. To register please contact press@humanbrainproject.eu.
Take a look at the Full progamme of the Human Brain Project Summit.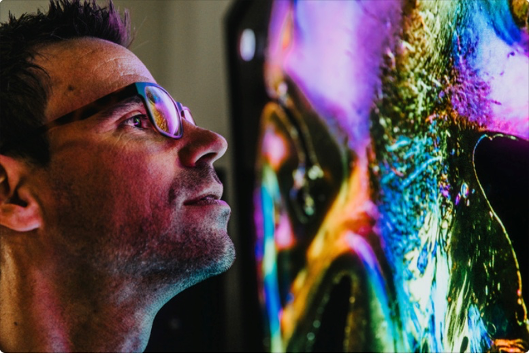 Credit: Mareen Fischinger
About the Human Brain Project
 
The Human Brain Project (HBP) is the largest brain science project in Europe and stands among the biggest research projects ever funded by the European Union. It is one of the three FET Flagship Projects of the EU. At the interface of neuroscience and information technology, the HBP investigates the brain and its diseases with the help of highly advanced methods from computing, neuroinformatics and artificial intelligence, and in turn drives innovation in fields like brain-inspired computing and neurorobotics. As a lasting contribution to the global science community, the HBP develops EBRAINS, an open European research infrastructure that allows scientists and technology experts to seamlessly collaborate, accelerating advancements in the fields of neuroscience, computing and brain-related medicine.
 
About EBRAINS
 
EBRAINS is a new digital research infrastructure, created by the EU-funded Human Brain Project, that gathers an extensive range of data and tools for brain related research. EBRAINS aims to help translate the latest scientific discoveries into innovation in medicine and industry, for the benefit of patients and society. EBRAINS has been recognised as one of the best-in-class European research infrastructures and included in the ESFRI Roadmap 2021.

Press Kit
Further information:
Press releases:

Press Enquiries
Please contact press@humanbrainproject.eu