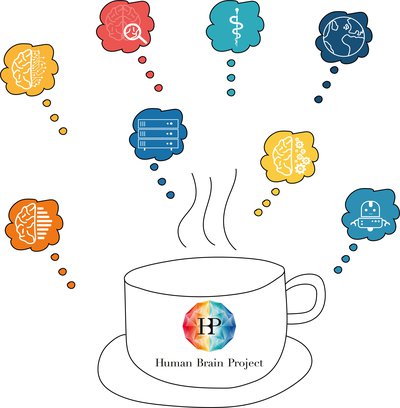 Present your research and make yourself visible to other (early-career) researchers within and outside the HBP!
Contact us at 
education@humanbrainproject.eu

The HBP Student Representatives & Ambassadors, supported by the HBP Education Programme, invite you to a virtual coffee/tea break featuring talks by young researchers. 
Summer break :) 
 
More information on the next HBP Tea & Slides session, scheduled in September will follow soon.
Registration is free and open to everyone.
 
Past Sessions:
 
ORGANISERS
Petruț Antoniu Bogdan | University of Manchester
Sandra Díaz Pier | Forschungszentrum Jülich
Alice Geminiani | University of Pavia
Carmen Alina Lupascu | Italian National Research Council
Jens Egholm Pedersen | KTH Royal Institute of Technology
Ingrid Reiten | University of Oslo
Alper Yegenoglu  | Forschungszentrum Jülich

Judith Kathrein | Medical University Innsbruck
Laura Saxer | Medical University Innsbruck
RECORDED SESSIONS