Neurobiology for non-specialists: Studying the brain
3rd HBP Curriculum Workshop Series - Neurobiology for non-specialists
1-3 July 2019 | Medical University Innsbruck, Austria
Click on the button below to access the workshop's media section.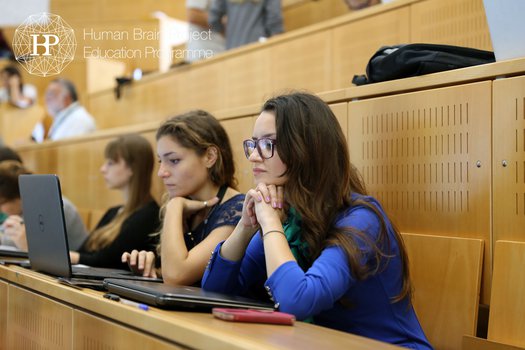 FAQs & ALL YOU NEED TO KNOW
This workshop especially addressed early-career researchers who are not familiar with the field of neuroscience and/or neurobiology. It covered a wide range of topics from basic neurobiology over cells biology, electrophysiology to big data handling. Major aspects were the challenges of data collection and interpretation in a highly complex system.
The course aimed to provide an understanding of how data is generated in neuroscience and what are the challenges in the interpretation of data. In order to reach this aim, active researchers provided insight into modern methods and aspects (including ethics) of research. This ranged from histological methods over electrophysiology and EEG to behavioural experiments and protocols yielding large amounts of data, like phosphoproteomics. Moreover, lab visits were offered to those not familiar with the settings of a wet lab. Attendants should understand how their training can be useful for neurobiological research and develop a common language with life science researchers.
This knowledge will support and stimulate them to use elements of the HBP Research Infrastructure, such as the Neuroinformatics and Brain Simulation Platform.
Application is closed. 
PROGRAMME
The scientific programme is also available as PDF download: 

Workshop programme - Neurobiology for non-specialists: Studying the brain (674.6 KB)
Monday 1 July 2019
Basics of neurobiology I | 45 min
Christoph Schwarzer (Medical University Innsbruck)
 
Basics of neurobiology II | 90 min
Christoph Schwarzer (Medical University Innsbruck)

Histological methods and microscopic techniques in neuroscience | 120 min
Maja Puchades (University of Oslo)

Lab visit | 90 min
Tuesday 2 July 2019
In vitro methods | 90 min
Luca Zangrandi (Charité Universitätsmedizin Berlin)
 
Electrophysiology | 90 min
Larissa Kraus (Charité Universitätsmedizin Berlin)
 
Experimental and clinical EEG | 120 min
Pawel Fidzinski (Charité Universitätsmedizin Berlin)
 
The Human Brain Project at the half-way point | 60 min
Alois Saria (Medical University Innsbruck)
 
Data use and ethical awareness in the Human Brain Project | 60 min
Manuel Guerrero (Uppsala University)
 
Poster session | 60 min
Wednesday 3 July 2019
Models in neuroscience | 90 min
Sarah Genon (Forschungszentrum Jülich)
 
Behavioural testing | 90 min
Simone Sartori (University of Innsbruck)
 
Omics in neuropharmacology | 90 min
Jeffrey Liu (Max Planck Institute of Biochemistry)
CONFIRMED SPEAKERS
SCIENTIFIC CHAIR
Christoph Schwarzer | MUI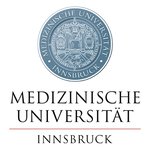 ORGANISER
Sylvia Aßlaber | MUI
Lisa-Marie Leichter | MUI
This face-to-face workshop is based on the content of the HBP Curriculum online lectures. 
ABOUT THE VENUE
MEDICAL UNIVERSITY INNSBRUCK
Medizinzentrum Anichstraße
6020 Innsbruck
Austria
 
The Medical University of Innsbruck is a young research centre with a long tradition: It was one of the first four faculties (Philosophy 1669, Faculty of Law 1670, Faculty of Theology 1670 and Faculty of Medicine 1674) of the University of Innsbruck and has been an important flagship for the university throughout its 350-year history.
In the heart of Tyrol, Austria and consequently in the heart of the Alps, the Medical University of Innsbruck provides the best conditions for successful research, studies and teaching at an attractive location. It is the most important medical research and training facility in western Austria