PARTICIPATE & COLLABORATE
TARGET GROUPS
Master's level students already carrying out research

PhD students

Researchers who received their doctoral degree within the past three years
SPONSORSHIP OPPORTUNITIES
Liaise with your target audience. The Human Brain Project Education Programme Office sponsorship opportunities position you and your organisation as industry leader and provide the possibility to connect with leading scientists and young investigators.
OPEN FORUM
For discussion, requests and remarks about the HBP visit the HBP Community Forum. 
https://forum.humanbrainproject.eu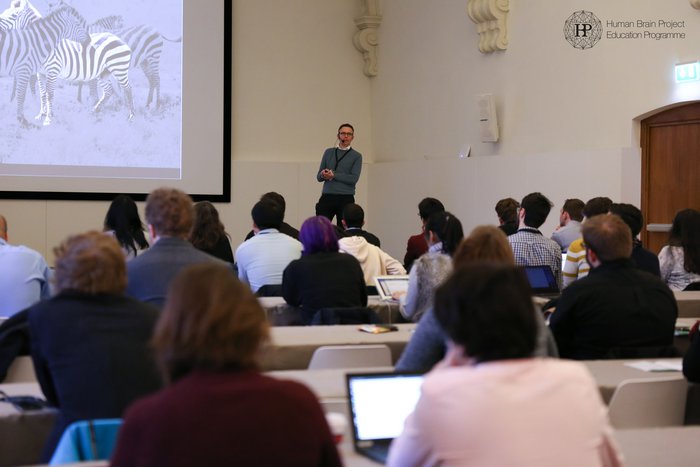 Please note that personal data provided in the event application will be stored by the HBP Education Programme Office. Personal data will be stored in compliance with data protection regulations, treated confidentially and not passed on to third parties. Individuals have the right to request access to the data stored of them or to have their personal data deleted at all times.