Learning in the Brain and NeuroRobots - from Molecules to Behaviour
with the EBRAINS Training on the Brain Function, Dysfunction and Neurorobotic Systems
8th Baltic-Nordic Summer School on Neuroscience and Neuroinformatics
21–25 September 2021
Virtual Event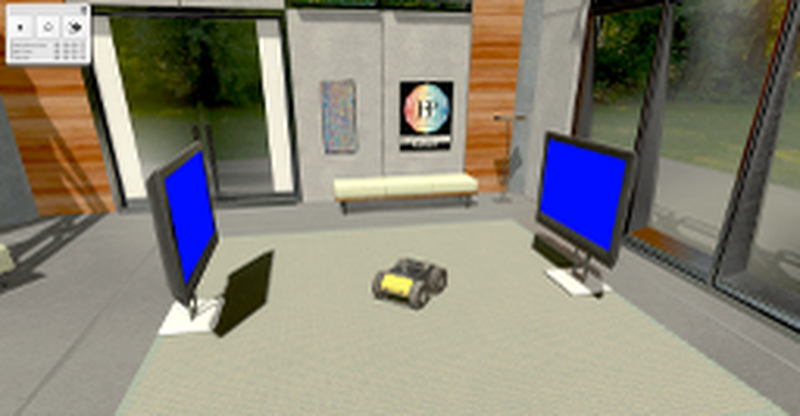 This summer school is the eighth in the series of the Baltic-Nordic Courses on Neuroinformatics BNNI 2013-2019:
 
1st BNNI 2013 Kaunas, Lithuania 
2nd BNNI 2014 Tampere, Finland 
3rd BNNI 2015 Tartu, Estonia 
4th BNNI 2016 Warsaw, Poland
5th BNNI 2017 Kaunas, Lithuania 
6th BNNI 2018 Ventspils, Latvia 
7th BNNI 2019 Frankfurt, Germany     
Apply for financial support! 
We offer fee waivers for students for this event. To apply, send us an email with a brief explanation including your job title (MA Student, PhD student, post doc, etc.), professional affiliation (university, institute or company, etc.), country of residence, your motivation for attending the event, and a short CV. This will be then evaluated by the Programme Committee of the Baltic-Nordic Summer School. After evaluation, you will be informed as soon as possible about their decision. 
The 8th Baltic-Nordic Summer School on Neuroscience and Neuroinformatics 2021 "Learning in the Brain and NeuroRobots – from Molecules to Behaviour with the EBRAINS Training on the Brain Function, Dysfunction and Neurorobotic Systems" offers an interdisciplinary course and covers modelling at different levels of organization of the brain, from single neurons to microcircuits, neural networks and neurorobotics.
The course offers lectures on the latest achievements in understanding learning, neural and network dynamics and function in health and disease, neurorobotic theory and applications, and hands-on tutorials on the EBRAINS services and tools. The summer school targets advanced master students, doctoral students and postdoctoral researchers in biomedical and technology sciences, ranging from medicine, biology, psychology, to mathematics, informatics, information technology, physics and chemistry, and anyone who would like to get an introduction to neuroinformatics, computational neuroscience and the EBRAINS Infrastructure.
 

Registration deadline: Monday 13 September 2021
Sessions:
 

Preliminary Scientific Programme
Download the preliminary scientific programme .
13.00 – 13.15



Welcome & Introduction 


BNNI 2021 Organizers 
 
 



Session 1 - Synapses, neurons and circuits 


Chair: Marja-Leena Linne | Tampere University
 
13.15 – 13.45



Why to model the brain

 
Gaute Einevoll | Oslo University
 
13.45 – 14.45 



Synapses, neurons, circuits: introduction to computational neuroscience


Bruce Graham | University of Stirling
 
14.45 – 15.00 



Coffee break 


 
 



Tutorials: Hands-on NEURON and Python 


 
15.00 – 15.30 



Modeling in NEURON and Python: useful tips 


Arnd Roth | University College London
 
15.30 – 16.30 



Simulating synapses, neurons and circuits

 
Bruce Graham | University of Stirling
Arnd Roth | University College London
Ausra Saudargiene | Lithuanian University of Health Sciences 
 
16.30 – 17.00 



Coffee break  


 
 



Tutorials: Hands-on EBRAINS

 
 
17.00 – 17.45 

From modeling single neurons to large-scale networks in EBRAINS
Jeanette Hellgren Kotaleski | KTH Stockholm
 
17.45 – 18.30 



Circuit building (theory and practice)

 
Johannes Hjorth, Alex Kozlov | KTH Stockholm
 
18.30 – 19.00 



Break

19.00 – 20.00 


Evening Discussions 
Ask anything you ever wanted to know about neuroscience  

Marja-Leena Linne | Tampere University
Gaute Einevoll | Oslo University
Bruce Graham | University of Stirling
Arnd Roth | University College London
Jeanette Hellgren Kotaleski, Johannes Hjorth, Alex Kozlov | KTH Stockholm 
 

20.00 – 21.00 

Virtual Tour in Stockholm, Sweden
Hangout 
13.00 – 13.15



Introduction Day 2 


 
 



Session 2 - Biological Neuronal Networks

:

Functions and Dynamics

 


Chair: Arvind Kumar | KTH Royal Institute of Technology  
 
13.15 – 13.45 



Dynamics of spiking neuronal networks


Nicolas Brunel | Duke University
 
13.45 – 14.15 



Computational models of working memory    


Pawel Herman | KTH Royal Institute of Technology
 
14.15 – 14.45 



Statistical mechanics of memory in biological neuronal networks


Yasser Roudi | Norwegian University of Science and Technology
 
14.45 – 15.00 

Coffee break
 
 



Tutorials: Hands-on EBRAINS

 
 
15.00 – 16.30 



Simulation of network with spiking neurons (NEST) 


Sacha van Albada, Sebastian Spreizer | Forschungszentrum Jülich 
 
16.30 – 17.00 



Coffee break  


 
 



Tutorials: Hands-on EBRAINS

 
 
17.00 – 18.30 



Models of mesoscopic brain activity: The Virtual Brain  


Viktor Jirsa | Aix-Marseille-University
 
18.30 – 19.00 



Coffee break  


 
19.00 – 19.45 


Evening Lecture
Title: tba

Speaker: tbc
 

20.00 – 21.00 


Evening Discussions 
Ask anything you ever wanted to know about neuroscience  

Understanding the Brain: personal perspective

Sten Grillner | Karolinska Institute
Gilles Laurent | Max Planck Institute
 

21.00 – 22.00 



Networking


 
13.00 – 13.15



Introduction Day 3 


 
 



Session 3 - Synaptic Plasticity and Learning 


Chair: Jeanette Hellgren Kotaleski | KTH Royal Institute of Technology  
 
13.15 – 13.45 



How we learn and forget


Ausra Saudargiene | Lithuanian University of Health Sciences
 
13.45 – 14.15 



Astrocyte-neuron interactions 

 


Marja-Leena Linne | Tampere University
 
14.15 – 14.45 



Learning in large networks


Abigail Morrison | Forschungszentrum Jülich 
 
14.45 – 15.00 



Coffee break


 
 



Tutorials: Hands-on EBRAINS

 
 
15.00 – 16.30 



STEPS simulator

 


Dan Keller | École Polytechnique Fédérale de Lausanne
 
16.30 – 17.00 



Coffee break  


 
 



Tutorials: Hands-on EBRAINS

 
 
17.00 – 18.30 



STDP in Nest

 


Abigail Morrison's lab | Forschungszentrum Jülich
 
18.30 – 19.00 



Coffee break  


 
19.00 – 19.30 


Evening Lecture:
The Synaptome Architecture

Seth Grant | University of Edinburgh
Erik Fransén | KTH Royal Institute of Technology
 

20.00 – 21.00 


Evening Discussion
Ask anything you ever wanted to know about neuroscience

Seth Grant | Seth Grant University of Edinburgh
Abigail Morrison | Forschungszentrum Jülich
Marja-Leena Linne | Tampere University
 

21.00 – 22.00 



Team Movie Night: Neuroscience in the Playscripts




13.00 – 13.15



Introduction Day 4 


 
 



Session

4 - Brain dysfunction: how modeling can help

 


Chair: Arvind Kumar | KTH Royal Institute of Technology  
 
13.15 – 13.45 



Reinforcement learning based models of decision making


Michael Frank | Brown University
 
13.45 – 14.15 



A computational framework to understand psychiatric disorders   


Tobias Hauser | University College London
 
14.15 – 14.45 



Free energy principle and computational models of brain disorders


Yukie Nagai | University of Tokio 
 
14.45 – 15.00 



Coffee break


 
 



Brain dysfunction: a clinical view, or bottom up modeling

 
 
15.00 – 15.30 



Title: tba


Arianna Maffei, Vikaas Sohal | Stanford University
 
15.30 – 16.30 



Title: tba  


Kim T 'Avrama' Blackwell | George Mason University
 
16.30 – 17.00



Coffee break 


 
 



 

Tutorials: Hands-on EBRAINS


 
17.00 – 18.30 



Modelling of disease related brain activity with The Virtual Brain


Marmaduke Woodman | Aix-Marseille-University
 
18.30 – 19.00 


Coffee break 
 

19.00 – 19.30


Evening Lecture
Title: tba
Peter Uhlhass | University of Glasgow
 

20.00 – 21.00 



Evening Discussion




Ask anything you ever wanted to know about neuroscience



Kim T 'Avrama' Blackwell | George Mason University
Michael Frank | Brown University
Jeanette Hellgren Kotaleski | KTH Royal Institute of Technology


21.00 – 22.00

Brain Quiz
 
13.00 – 13.15



Introduction Day 5


 
 



Session 5

- Artificial systems and embodied

brains 


Chair: Pawel Herman | KTH Royal Institute of Technology  
 
13.15 – 13.45 



Neuro-Cognitive Systems


Rainer Göbel | Maastricht University
 
13.45 – 14.15 



Neurocomputing Hardware 

 


Yulia Sandamirskaya | Intel
 
14.15 – 14.45 



Neuromorphic Technical System


Jörg Conradt | KTH Royal Institute of Technology  
 
14.45 – 15.00 



Coffee break


 
 



Tutorial: Hands-on neurorobotics platform and neurocomputing

 
 
15.00 – 15.30 



Hands-on EBRAINS: the Neurorobotics Platform


KTH NCS Neuro Computing Systems Team | KTH Royal Institute of Technology
 
15.30 – 16.30 



Hands-on EBRAINS: the SpiNNaker neurocomputing platform  


KTH NCS Neuro Computing Systems Team | KTH Royal Institute of Technology
 
16.30 – 17.00



Coffee break 


 
 



Hands-On Competition / Neuromorphic Robotics Olympics


 
17.00 – 18.00 



 

Train your neuronal network / neurorobot


KTH NCS Neuro Computing Systems Team | KTH Royal Institute of Technology
 
18.00 – 18.30 


Competition
KTH NCS Neuro Computing Systems Team | KTH Royal Institute of Technology
 

18.30 – 19.00


Coffee break 
 

19.00 – 19.45



Evening Lecture




NEF - the Neuroengineering Framework - or How to Build a Brain


Speaker: Chris Eliasmith | University of Waterloo


19.45 – 21.00



Evening Discussion


Closing the BNNI summer school, round table debate, feedback

Jeanette Hellgren Kotaleski | KTH Royal Institute of Technology, Stockholm, Sweden
Jörg Conradt | KTH Royal Institute of Technology, Stockholm, Sweden
Pawel Herman | KTH Royal Institute of Technology, Stockholm, Sweden 
Erik Fransén | KTH Royal Institute of Technology, Stockholm, Sweden
 
21.00

Farewell
 
Speakers

Kim T 'Avrama' Blackwell | George Mason University, US
Nicolas Brunel | Duke University, NC, US
Gaute Einevoll | Oslo University, Norway
Michael Frank | Brown University, Providence RI, US
Erik Fransén | KTH Royal Institute of Technology, Stockholm, Sweden
Bruce Graham | University of Stirling, UK
Seth Grant | University of Edinburgh, UK 
Rainer Göbel | Maastricht University, The Netherlands
Sten Grillner | KTH Royal Institute of Technology, Stockholm, Sweden
Johannes Hjorth | KTH Royal Institute of Technology, Stockholm, Sweden
Pawel Herman | KTH Royal Institute of Technology, Stockholm, Sweden
Viktor Jirsa | Aix-Marseille University, France
Jörg Conradt | KTH Royal Institute of Technology, Stockholm, Sweden
Dan Keller | École Polytechnique Fédérale de Lausanne, Switzerland
Alex Kozlov | KTH Royal Institute of Technology, Stockholm, Sweden
Arvind Kumar | KTH Royal Institute of Technology, Stockholm, Sweden
Jeanette Hellgren Kotaleski | KTH Royal Institute of Technology, Stockholm, Sweden
Marja-Leena Linne | Tampere University, Finland
Arianna Maffei | Stanford University, US
Abigail Morrison | Forschungszentrum Jülich, Germany
Yukie Nagai | IRCN, Japan
Yasser Roudi | NNTU, Trondheim, Norway
Arnd Roth | University College London, UK
Yulia Sandamirskaya | Intel, München, Germany
Ausra Saudargiene | Lithuanian University of Health Sciences, Kaunas, Lithuania
Sebastian Spreizer  | Forschungszentrum Jülich, Germany
Vikaas Sohal | Stanford University, USA
Peter Uhlhass | University of Glasgow, UK
Sacha van Albada | Forschungszentrum Jülich, Germany
Marmaduke Woodman | Aix-Marseille University, France
Scientific Committee

Jeanette Hellgren Kotaleski | KTH Royal Institute of Technology, Stockholm, Sweden
Arvind Kumar | KTH Royal Institute of Technology, Stockholm, Sweden
Jörg Conradt | KTH Royal Institute of Technology, Stockholm, Sweden
Pawel Herman | KTH Royal Institute of Technology, Stockholm, Sweden
Erik Fransén  | KTH Royal Institute of Technology, Stockholm, Sweden
Marja-Leena Linne | Tampere University, Finland
Ausra Saudargiene | Lithuanian University of Health Sciences, Lithuania
Local Organisers

Jeanette Hellgren Kotaleski | KTH Royal Institute of Technology, Stockholm, Sweden
Jörg Conradt | KTH Royal Institute of Technology, Stockholm, Sweden
Pawel Herman | KTH Royal Institute of Technology, Stockholm, Sweden
Erik Fransén | KTH Royal Institute of Technology, Stockholm, Sweden
Co-organisers