Learning in the Brain and NeuroRobots - from Molecules to Behaviour
with the EBRAINS Training on the Brain Function, Dysfunction and Neurorobotic Systems
8th Baltic-Nordic Summer School on Neuroscience and Neuroinformatics
21–25 September 2021
Virtual Event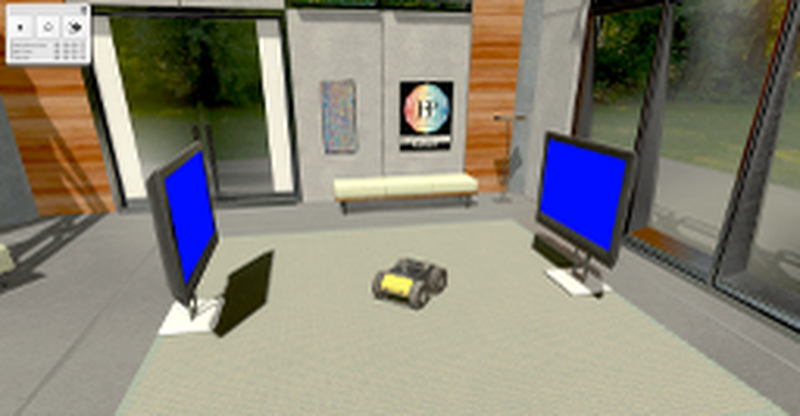 This summer school was the eighth in the series of the Baltic-Nordic Courses on Neuroinformatics BNNI 2013-2019:
 
1st BNNI 2013 Kaunas, Lithuania 
2nd BNNI 2014 Tampere, Finland 
3rd BNNI 2015 Tartu, Estonia 
4th BNNI 2016 Warsaw, Poland
5th BNNI 2017 Kaunas, Lithuania 
6th BNNI 2018 Ventspils, Latvia 
7th BNNI 2019 Frankfurt, Germany     
The 8th Baltic-Nordic Summer School on Neuroscience and Neuroinformatics 2021 "Learning in the Brain and NeuroRobots – from Molecules to Behaviour with the EBRAINS Training on the Brain Function, Dysfunction and Neurorobotic Systems" offered interdisciplinary courses and covered modelling at different levels of organization of the brain, from single neurons to microcircuits, neural networks and neurorobotics.
The course offered lectures on the latest achievements in understanding learning, neural and network dynamics and function in health and disease, neurorobotic theory and applications, and hands-on tutorials on the EBRAINS services and tools. The summer school targeted advanced master students, doctoral students and postdoctoral researchers in biomedical and technology sciences, ranging from medicine, biology, psychology, to mathematics, informatics, information technology, physics and chemistry, and anyone who was eager to get an introduction to neuroinformatics, computational neuroscience and the EBRAINS Infrastructure.
Sessions:
 

Preliminary Scientific Programme

All times in the programme are CEST = UTC+2
Download the preliminary scientific programme .
Speakers

Kim T 'Avrama' Blackwell | George Mason University, US
Nicolas Brunel | Duke University, NC, US
Jörg Conradt | KTH Royal Institute of Technology, Stockholm, Sweden
Gaute Einevoll | Oslo University, Norway
Jan Fousek | Aix-Marseille University, France
Michael Frank | Brown University, Providence RI, US
Erik Fransén | KTH Royal Institute of Technology, Stockholm, Sweden
Bruce Graham | University of Stirling, UK
Seth Grant | University of Edinburgh, UK 
Rainer Goebel | Maastricht University, The Netherlands
Sten Grillner | KTH Royal Institute of Technology, Stockholm, Sweden
Johannes Hjorth | KTH Royal Institute of Technology, Stockholm, Sweden
Pawel Herman | KTH Royal Institute of Technology, Stockholm, Sweden
Viktor Jirsa | Aix-Marseille University, France
Andrii Stepaniuk | École Polytechnique Fédérale de Lausanne, Switzerland
Alex Kozlov | KTH Royal Institute of Technology, Stockholm, Sweden
Arvind Kumar | KTH Royal Institute of Technology, Stockholm, Sweden
Jeanette Hellgren Kotaleski | KTH Royal Institute of Technology, Stockholm, Sweden
Marja-Leena Linne | Tampere University, Finland
Abigail Morrison | Forschungszentrum Jülich, Germany
Yukie Nagai | IRCN, Japan
Yasser Roudi | NNTU, Trondheim, Norway
Arnd Roth | University College London, UK
Yulia Sandamirskaya | Intel, München, Germany
Ausra Saudargiene | Lithuanian University of Health Sciences, Kaunas, Lithuania
Sebastian Spreizer  | Forschungszentrum Jülich, Germany
Vikaas Sohal | University of California, San Francisco, USA
Peter Uhlhass | University of Glasgow, UK
Scientific Committee

Jeanette Hellgren Kotaleski | KTH Royal Institute of Technology, Stockholm, Sweden
Arvind Kumar | KTH Royal Institute of Technology, Stockholm, Sweden
Jörg Conradt | KTH Royal Institute of Technology, Stockholm, Sweden
Pawel Herman | KTH Royal Institute of Technology, Stockholm, Sweden
Erik Fransén  | KTH Royal Institute of Technology, Stockholm, Sweden
Marja-Leena Linne | Tampere University, Finland
Ausra Saudargiene | Lithuanian University of Health Sciences, Lithuania
Local Organisers

Jeanette Hellgren Kotaleski | KTH Royal Institute of Technology, Stockholm, Sweden
Jörg Conradt | KTH Royal Institute of Technology, Stockholm, Sweden
Pawel Herman | KTH Royal Institute of Technology, Stockholm, Sweden
Erik Fransén | KTH Royal Institute of Technology, Stockholm, Sweden
Co-organisers