EBRAINS Workshop
Anatomy and function of the prefrontal cortex across species
14 – 16 March 2023 | Paris, France
About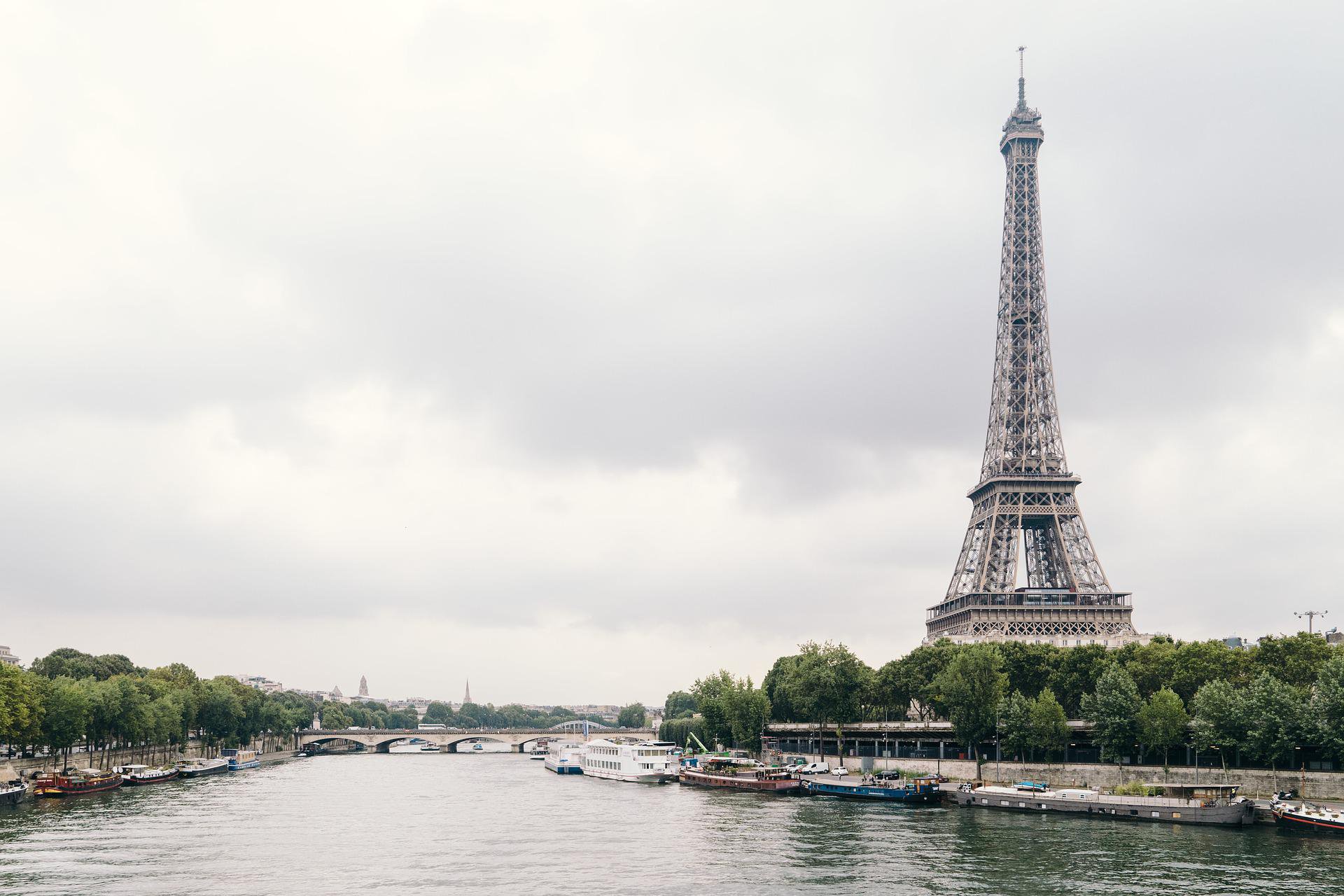 © Pexels
By plane
Paris has three major airports used for international flights: Paris Charles de Gaulle Airport, Pairs Orly Airport (both are located about 10 km away from Paris) and Paris Beauvais Airport (about 60 km away from Paris and mainly used cheap airlines). All airports are well connected with Paris via public transportation.
By car
Paris is well connected with other European cities via highways. French highways are tolled. Toll costs depend on the highway, the distance travelled and the type of vehicle.
Please note that Paris is a limited traffic zone. In case of high pollution levels, vehicles are banned from driving. In order to display the pollution level of your car, you need a Crit'Air sticker.
French speed limits are as follows:
Motorways: 130 km/h
Dual Carriageways: 110 km/h
Main Roads Outside Built-up Areas: 80 km/h
Main Roads Within Built-up Areas: 50 km/h
By train
Paris has seven major train stations, which connects the city with France as well as many major European cities:
Gare du Nord (Connections to London, the Netherlands, Belgium, Germany, Switzerland and France)
Gare Saint-Lazare (Connections to the Northwest of France)
Gare de l'Est (Connections to the East of France, Luxembourg, Germany and Poland)
Gare de Lyon (Connections to the South fo France, Southern Germany, Monaco, Switzerland, Italy and Spain)
Gare d'Austerlitz (Connections to Central and Southern France)
Gare de Montparnasse (Connections to West and Southwest France)
Gare de Bercy (Major hub for coaches coming from the rest of Europe)
Tickets can be bought on the websites of SNCF, which is the main train company operating in France. Other train companies are Thalys and Eurostar.
By bus
Paris can also be reached by coaches, which is probably the cheapest option. The major coach services are BlaBlaBus and Flixbus.
The University Hospitals Pitié Salpêtrière - Charles Foix is easily reachable by public transportation:
Via Metro: Line 5 (Stop: Sain Marcel) or Line 10 (Stop: Gare d'Austerlitz)
Via Bus: Line 91 or line 10 (Stop: Saint-Marcel)
Via RER C and SNCF: Station Gare d'Austerlitz
As of May 2022, people who travel to France have to either be fully vaccinated or provide a negative test result. Travelers from certain countries, which have been classified as orange, have to provide a valid reason for their travel and might be tested upon arrival. Further information and a list of orange countries can be found here.
In France, the mask mandate has been lifted. A vaccine pass is only required for hospitals and care homes.
Paris has an oceanic climate typical of Western Europe. The climate is mild and moderately wet.
The daily temperature in March are between 8 and 12°C.
The following hotels are in close proximity to the venue:
Language
The native language of France is French.

Currency
The currency of France is Euro. 1€ is made up of 100 cents. Money can be exchanged in exchange bureaux and some banks. In order to exchange money, you usually need to present an ID. ATMs are available 24 hours a day.

Time
France belongs to the Central European Standard Time zone. They have summer and winter time. Summertime starts in March when clocks are set 1 hour forward and lasts until October.
Electricity
The norm is 220 volts with a frequency of 50 Hz. The used plug types are C and E.
Please note that the information provided on this site has been obtained from several different sources and therefore the organisers cannot accept any responsibility for errors therein.
Understanding the human brain relies for a large part on work in animal models, which necessitates a careful cross-species comparison. The prefrontal cortex (PFC) is particularly relevant in this regard as its function is poorly understood and potential cross-species differences remain highly debated. This workshop brings together experimental and computational scientists whose work allows a comparison of the anatomy and function of the PFC between species (in particular between humans, monkeys and mice).
EBRAINS is uniquely suited to provide a platform to compare anatomy, physiology and behaviour between species, due to its atlases, numerous datasets, as well as the whole brain models from different species. The interactive format of the workshop will allow speakers as well as participants from largely separated fields to interact and discuss, which is expected to create novel insights as well as lead to more coherence and clarity in the relevant terminology, formats and important research directions in the field.
Registration
Early Bird Registration Deadline: 21 November 2022
Late Registration Deadline: 28 February 2023
Registration fees in EUR
| | | |
| --- | --- | --- |
|   | Early Bird Registration | Late Registration |
| Students* | 75.00 € | 100.00 € |
| Regular Participants | 100.00 € | 150.00 € |

* A proof of your student status (student ID) will be required on site, otherwise a surcharge (regular participant fee) has to be paid.
What is included in the registration fee?
Admission to all scientific sessions
Admission to all parallel sessions
Meeting material
Coffee & lunch breaks during the conference
Dinners on Monday 5 September and Tuesday 6 September
The fee does not include travel and accommodation.
Fee waivers
A number of fee waivers can be awarded. Application deadline for the fee waivers is 21 November 2022. Please write an email to workshop.edu@humanbrainproject.eu stating your interest in a fee waiver, your scientific background and your arguments why you should be considered to be fee waived.
Payment modalities
Payment of registration fees can be made in EURO in the form of
-        Credit or debit card
-        PayPal
Confirmation of registration
After the registration has been completed you will receive an automatically generated notification via email. If you need an invoice, please contact workshop.edu@humanbrainproject.eu
Cancellations and refunds
Notice of cancellation has to be made in writing via email to the HBP Education Programme Office to: workshop.edu@humanbrainproject.eu.
The policy for refunding registration fees is as follows:
Written cancellation received:
before 30 November 2022: 80% refund
before 30 January 2022: 50% refund
from 14 February 2023: no refund
No refunds will be granted for unattended events or early termination of attendance, in case of cancellation of speakers, lack of space in the conference room, or any other incidents during the conference that are beyond the control of the conference organisers.
Letter of invitation
Individuals requiring an official letter of invitation from the event organisers can request one by contacting the organisers, by email to: workshop.edu@humanbrainproject.eu. To receive a letter of invitation, delegates must register for the event first and submit any necessary data, as stated in the online form. The letter of invitation does not financially obligate the conference organisers in any way. All expenses incurred in relation to the event, the registration, and the attendance are the sole responsibility of the delegate.
Modification of the programme
The event organisers reserve the right to modify the programme. No refunds can be granted in case of cancellation of speakers, lack of space in the conference room, or any other incidents during the conference that are beyond the control of the conference organisers.
Cancellation of the event
In the case that the event cannot be held or is postponed due to events beyond the control of the conference organisers (force majeure) or due to events that are not attributable to wrongful intent or gross negligence of the event organisers, the event organisers cannot be held liable by delegates for any damages, costs, or losses incurred, such as transportation costs, accommodation costs, costs for additional orders, financial losses, etc.
Programme
This programme is subject to change. Times displayed are in CET/GMT+1/UTC+1.
| | |
| --- | --- |
| 8:30 – 9:00 | Registration & Coffee |
| 9:00 – 9:05 | Welcome & Introduction |
| 9:05 – 10:45 | Session Anatomy I |
| 10:45 – 11:15 | Coffee Break |
| 11:15 – 13:00 | Session Anatomy II |
| 13:00 – 14:00 | Lunch Break |
| 14:00 – 15:45 | Session Physiology I |
| 15:45 – 16:15 | Coffee Break |
| 16:15 – 18:00 | Session Physiology II |
| 18:00 | Cocktail Dinatoire |
| | |
| --- | --- |
| 9:00 – 9:05 | Welcome & Introduction |
| 9:05 – 10:45 | Session Behaviour I |
|       10:45 – 11:15     | Coffee Break |
| 11:15 – 13:00 | Session Behaviour II |
| 13:00 – 14:00 | Lunch Break |
| 14:00 – 15:45 |       Session Computational Modelling I    |
| 15:45 – 16:15 | Coffee Break |
| 16:15 – 18:00 | Session Computational modelling II |
| | |
| --- | --- |
|    9:00 – 9:05   | Welcome & Introduction |
|       9:05 – 10:45      |      Hands-on session Anatomy       |
| 10:45 – 11:15 | Coffee Break |
| 11:15 – 13:00 | Hands-on session Physiology |
| 13:00 – 14:00 | Lunch Break |
| 14:00 – 15:45 | Hands-on session Modelling I |
| 15:45 – 16:00 | Closing & Remarks |
Day 1
Anatomy:
Javier DeFelipe | Cajal Institute, Madrid, Spain
Huib Mansvelder | Vrije Universiteit Amsterdam, Amsterdam, The Netherlands
Chet Sherwood | GW Mind-Brain Institute, Washington, USA
Suzana Herculano-Houzel | Vanderbilt University, Nashville, USA
Henry Kennedy | Stem Cell and Brain Research Institute, Lyon, France
Marie Carlén | Karolinska Institute, Stockholm, Sweden

Physiology:
Wim Vanduffel | KU Leuven, Leuven, Belgium
Mark Laubach | American University, Washington, USA
Stefan Everling | Western University, London, Canada
Hendrikje Nienborg | National Eye Institute, Bethesda, USA
Martha Havenith | Ernst Strüngmann Institute for Neuroscience, Frankfurt, Germany
Yang Dan | University of California, Berkeley, USA

Day 2
Behavior & physiology:
Pieter Roelfsema | Netherlands Institute for Neuroscience, Amsterdam, The Netherlands
Andreas Nieder | University of Tübingen, Tübingen, Germany
Sandra Reinert | Max Planck Institute for Biological Intelligence, Martinsried, Germany 
Ann Duan | Sainsbury Wellcome Centre, London, UK
Stanislas Dehaene | NeuroSpin, Gif-sur-Yvette, France
Jessica Cantlon | Carnegie Mellon University, Pittsburgh, USA

Computational modelling:
Idan Segev | Edmond & Lily Safra Center for Brain Sciences, Jerusalem, Israel
Rodrigo Cofre | NeuroPSI, Gif-sur-Yvette, France
Rubén Moreno Bote | University Pompeu Fabra, Barcelona, Spain
Jorge Mejias | Universiteit van Amsterdam, Amsterdam, The Netherlands
Adrienne Fairhall | University of Washington, Seattle, USA
Xiao-Jing Wang | New York University, New York, USA
Scientific Chairs & Local hosts

Contact
Supported by 
In Collaboration with
Venue
Timo van Kerkoerle | CEA Saclay, France
Alain Destexhe |  CNRS, France
Ruth Benavides-Piccione | Spanish National Research Council & Universidad Politécnica de Madrid, Spain
workshop.edu@humanbrainproject.eu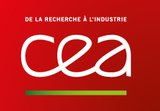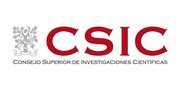 ICM Institute for Brain and Spinal Cord
47, bd de l'hôpital
75013 Paris - France