HBP Student Conference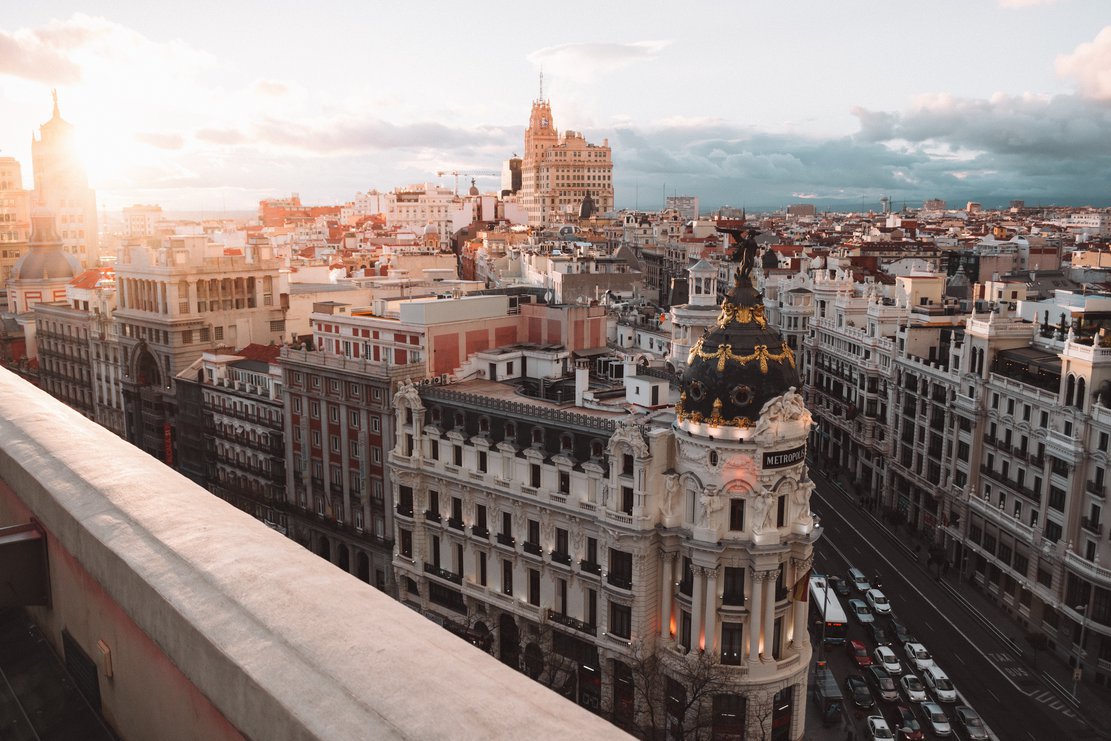 7th HBP Student Conference on Interdisciplinary Brain Research
18–20 January 2023
Rey Juan Carlos University, Madrid, Spain
Download the Announcement Flyer 3.7 MB

Abstract submission deadline: 3 October 2022
Early Bird Registration Deadline: 1 December 2022
Regular Registration Deadline: 4 January 2023
About
The human brain is such a complex system that it can only be understood by combining knowledge and practices from multiple scientific fields. The 7th HBP Student Conference on Interdisciplinary Brain Research provides an open forum for the exchange of new ideas among early-career researchers working across various sciences relevant to the Human Brain Project (HBP). Attendees will be exposed to the data-driven and multidisciplinary brain research approach of the HBP and have the opportunity to use the EBRAINS platform. The conference offers a space for extensive scientific dialogue, both intra- and interdisciplinary, among peers and faculty through a variety of discussion sessions, lectures, workshops & hands-on training sessions and social events. It will take place as an on-site event, organised and supported by the HBP Education Programme.
Participation in the 7th HBP Student Conference is open to the entire student community and early career researchers, regardless of whether they are affiliated with the HBP or not. Participants are also welcome to participate without contributions to the scientific programme. We encourage all young scientists to register and aim for an equal representation of all genders.
The 3-day conference will take place from 18-20 January 2023 in Madrid, Spain.
 
Early Bird Registration Deadline: 1 December 2022
Regular Registration Deadline: 4 January 2023
Registration fees in EUR
| | | |
| --- | --- | --- |
|   | Early bird registration | Late registration |
| Students * | 100.00 € | 150.00 € |
| Regular participants  | 150.00 € | 200.00 € |

* A proof of your student status (student ID) will be required on site, otherwise a surcharge (regular participant fee) has to be paid.
 
What is included in the registration fee?
 Registration for on-site participation
Admission to all scientific sessions
Admission to all parallel sessions
Meeting material
Coffee & lunch breaks during the conference
The fee does not include travel and accommodation.
 
Payment modalities
Payment of registration fees can be made in EURO in the form of
-        Credit or debit card
-        PayPal
 
Confirmation of registration
After the registration has been completed you will receive an automatically generated notification via email. If you need an invoice, please contact education@humanbrainproject.eu.
 
Cancellations and refunds
Notice of cancellation has to be made in writing via email to the HBP Education Programme Office to: education@humanbrainproject.eu. The policy for refunding registration fees is as follows:
Written cancellation received:
before 3 October: 80% refund
before 2 December 2022: 50% refund
from 2 December 2022: no refund.
No refunds will be granted for unattended events or early termination of attendance, in case of cancellation of speakers, lack of space in the conference room, or any other incidents during the conference that are beyond the control of the conference organisers.
 
Letter of invitation
Individuals requiring an official letter of invitation from the conference organisers can request one by contacting the organisers, by email to: education@humanbrainproject.eu. To receive a letter of invitation, delegates must register for the event first and submit any necessary data, as stated in the online form. The letter of invitation does not financially obligate the conference organisers in any way. All expenses incurred in relation to the event, the registration, and the attendance are the sole responsibility of the delegate.
 
Modification of the programme
The event organisers reserve the right to modify the programme. No refunds can be granted in case of cancellation of speakers, lack of space in the conference room, or any other incidents during the conference that are beyond the control of the conference organisers.
 
Cancellation of the event
In the case that the event cannot be held or is postponed due to events beyond the control of the conference organisers (force majeure or events related to restrictive measures with regards to Covid-19) or due to events that are not attributable to wrongful intent or gross negligence of the event organisers, the event organisers cannot be held liable by delegates for any damages, costs, or losses incurred, such as transportation costs, accommodation costs, costs for additional orders, financial losses, etc.
Call for Submissions
We invite original, high-quality submissions describing innovative research from all disciplines addressed in the HBP. These contributions can emphasize theoretical or empirical works relating to a wide spectrum of fields, including but not limited to neuroscience, computer science, robotics, medicine, psychology, cognitive science or philosophy. We particularly encourage submissions with a potential to inspire collaboration in the research community by introducing new and relevant problems, concepts, and ideas, even if the work is at an early stage of development.
 
Abstract submission deadline: 3 October 2022
By submitting an abstract, you will have the opportunity to present your work during the 7th HBP Student Conference. Your presentation can include a brief oral plus a poster presentation, or a poster presentation only. 
All submissions will be evaluated by the Programme Committee with regard to their relevance for the conference in terms of topics and areas of interest, their scientific merit, correctness, and the quality of presentation.
Abstracts must be submitted in a Word document format, have to adhere to the conference submission template and must be organised according to the IMRaD format.

Please note that in order to present your work, registration for the conference is mandatory.

Topics and areas of interest include, but are not limited to:
Mouse brain organisation

Brain transcriptomics and proteomics
Brain macrostructure, vasculature, cells and synapses
Data aggregation and analysis
 

Human brain organisation

Multi-level organisation of the brain
Data aggregation and analysis
 

Systems and cognitive neuroscience

Perception-action
Motivation, decision and reward
Learning and memory
Networks underlying brain cognition and consciousness
 

Theoretical neuroscience

Simplified neuron and neural circuit models and modelling brain signals at different scales
Synaptic plasticity, learning and memory
Large-scale models of human cognitive function
Principles of brain computation
 

Neuroinformatics

Tools for brain atlases  
Tools for structural and functional data analysis
Predictive neuroinformatics  
Data curation and integration tools
Interactive visualisation, analysis and control
High-performance computing: mathematical methods, programming models and tools
 

Brain simulation

Data-driven reconstruction of brain models  
Molecular dynamics simulation
Multiscale models of the brain
The brain multiscale connectome
Development and integration of brain simulators (Neuron, NEST, Arbor, TVB, etc.)
Virtual experiments on HPC
 

Neuromorphic computing

Neuromorphic computing with physical emulation and digital many-core implementation of brain models
Software tools for neuromorphic computing
Novel technologies for neuromorphic circuits
 

Neurorobotics

Design of brain-inspired controllers
Robot designer, brain interfaces & body integrator
Neurorobotic simulations of behaviours
Artificial Intelligence
 

Ethics and society

Industrial, economic and social consequences of the HBP
Conceptual and philosophical issues
Researcher awareness
 

Brain atlases

Multiscale brain data
Brain imaging
Brain connectivity
 

Medical informatics and clinical neuroscience

Collection and management of federated clinical data (EEG, fMRI, etc.)
Data mining and machine learning approaches to clinical data analysis
Biological signatures of brain diseases
Models and simulations of brain pathologies
Neuroprostheses


Authorship
Please accurately include all co-authors and their affiliations. If in doubt whether a person's contributions should or should not be considered as authorship, please refer to http://www.icmje.org/icmje-recommendations.pdf.
Abstracts
Abstracts must be submitted in a Word document format and adhere to the Conference's submission template. The abstract word and character limits are as follows:
Title: 500 characters
Text: 1,000 words
Number of Figures: 2
No Supplementary Material

Given the nature of an interdisciplinary conference, formatting of abstracts has to be according to the IMRaD format [Introduction/Motivation, Methods, Results and Discussion]. Abstracts must adhere to the template available on the conference website and on the submission platform.
References should be included at the end of the abstract. Please note that the word count includes captions but not references. It is allowed to add acknowledgments to the abstract, these will also not be in included in the word count.
In general, submissions of completed research are encouraged. However, submissions may also contain research in progress and, in particular, abstracts that demonstrate research plans and proposals, i.e., the idea, aims, hypotheses and possible implications of the proposed research. 
Poster Guidelines
The recommended poster size in Pixel: 1080 width x 1536 height – portrait orientation
Poster size in cm: 38,1 width x 54,2 height – portrait orientation
Font size: ≥16
Adding hyperlinks to posters is allowed
All posters displaying results from HBP-funded research groups must contain the HBP logo and the European Union logo as well as EC funding acknowledgments.
The following information should be included on the poster: Authors' names, surnames, and affiliations.
Posters should be clear and easy to read. 

Important deadlines:
Abstract submission deadline: 3 October 2022
Rebuttal phase: 17 October – 13 November 2022
Notifications of acceptance: 25 November 2022
Upload of camera-ready posters: 9 January 2023
08:30 – 09:00

Registration
 
09:00 – 09:30

Welcome & Introduction
 
09:30 – 10:30

Keynote talk
 
10:30 – 11:30

Student Session
 
11:30– 12:00

Coffee Break
 
12:00 – 13:00

Keynote talk
 
13:00 – 14:00

Lunch Break
 
14:00 – 15:00


Keynote talk
 

15:00 – 16:00

Student Session
 
16:00 – 16:30

Coffee Break
 
16:30 – 18:00

Poster Session
 
18:00 – 19:30

Networking Session
 
08:30 – 09:00

Registration
 
09:00 – 11:30

Parallel workshop
 
11:30 – 12:00

Coffee Break
 
12:00 – 13:00

Student Session
 
13:00– 14:00

Lunch
 
14:00 – 15:00

Keynote talk
 
15:00 – 16:00

Student Session
 
16:00 – 16:30

Coffee Break
 
16:30 – 18:00

Ask Me Anything Session
 
18:00 – 19:30

Poster Session
 
08:30 – 09:00

Registration
 
09:00 – 11:30

Parallel Workshops
 
11:30 – 12:00

Coffee Break
 
12:00 – 13:00

Keynote talk
 
13:00 – 14:30

Closing, Awards & Outlook
 
Confirmed Keynote Speakers
Helen Barbas | Boston University, United States
Javier de Felipe | Cajal Institute, Spain
Viktor Jirsa | Aix-Marseille University, France
Emre Neftci | Forschungszentrum Jülich, Germany
Gaia Novarino | Institute of Science and Technology, Austria
FAQs and all you need to know*
Registration is mandatory.
The registration fee includes:
Admission to all sessions
Event material
Coffee & lunch break during the event
The registration does not include travel and accommodation.
We offer a limited number of fee waivers. To apply for a fee waiver, please send an email with a short application (max. 150 words) to education@humanbrainproject.eu.
Additionally, the option of a limited number of travel grants is currently under investigation.
Students who submit an abstract will be prioritized in the evaluation process.
The deadline to submit fee waiver and/or travel grant application is 3 October 2022. Notifications of acceptance will be sent out by the end of November 2022.
Madrid by plane
Adolfo Suárez Madrid-Barajas is Madrid's international airport. There are direct flights from most major European cities. The airport is located 12 kilometers northeast of the capital. From the airport you can get to the city centre by Metro (Line 8), bus (Airport Express Bus), taxi or Cercanías (local train).
Madrid by train
Madrid is the centre of the extensive Renfe railway network, arriving in the capital from all over Spain and offering convenient transport throughout the country. Mid-distance, long distance, high speed and suburban trains depart from and arrive at the two main stations: Atocha and Chamartín. International trains to and from France and Portugal also depart from and arrive in Madrid.
Madrid by coach
Coach companies run daily bus services to Madrid from cities and towns across Spain, most European countries and from north Africa.
Méndez Álvaro coach station has the highest flow of traffic in the capital. It is busy at any time of the day. Together with Avenida de América coach station, they are the first reference for many travellers on setting foot in Madrid.
Madrid by car
Madrid is the centre of Spain's road network. Kilometre 0 is located at the Puerta del Sol, alongside the Real Casa de Correos, from which point all roads start and connect Madrid with the rest of the Iberian Peninsula. A dense road network runs through the city, of which the six national motorways can be highlighted:
A-1. Madrid-Irún. Motorway of the North
A-2. Madrid -Barcelona, Motorway of Aragon
A-3. Madrid-Valencia, Motorway of Valencia
A-4. Madrid-Seville. Motorway of Andalusia
A-5. Madrid-Badajoz. Motorway of Extremadura
A-6. Madrid-A Coruña. Motorway of A Coruña
Please be advised that, since December 2017, Spanish drivers entering Madrid or other major Spanish cities  must have a Distintivo Ambiental (environmental badge) affixed to their vehicle.
Have a look at the venue on the map.
By metro
Estación Argüelles L-3,L-4 & L-6 or Ventura Rodríguez L-3

By bus
Calle Ferraz: 62, 74
Calle Marqués de Urquijo: 21
Calle Princesa: 1, 2, 44, 133, C1, C2, 001, 002, C03
Winters in Madrid are cold and dry, and snow does fall now and then, especially in late December and in January. However, Madrid isn't known to be a particularly snowy city. January is the coldest month of the year, when average temperatures can be as low as 6ºC (43ºF) on average.
Nevertheless, cloudless skies are very common in the winter months, so you won't miss out on the warm and pleasant midday sun.
Please consult the Spanish Health Ministry's page on Travel & COVID for current travel and entry regulations.
Registrants to the Conference will be informed of any potential regulations issued by the University of Rey Juan Carlos via email closer to the conference date.
Most establishments accept credit and debit cards (although a few may set a minimum amount for card payments). You can use your card to buy metro tickets and to pay for bus and taxi rides. If you need to withdraw cash, you will find ATMs all around the city. As a result of the pandemic caused by COVID-19, many establishments that did not previously offer the option of paying by credit card have adapted their payment methods to accept this system in order to comply with health measures.
Visa and MasterCard are the most widely accepted cards (American Express and Diners are much less common). You should contact your bank if you wish to find out what commission they'll charge you for using your card in Spain.
In Madrid, tipping is entirely optional. Some restaurants may add a 2- or 3-euro charge onto the bill for bread or a small tapa, a service which they are obliged to warn you about and which you are entitled to turn down.
Since it's not customary to tip, it's up to you whether to leave a little extra as a thank you for the service received.
The same rule applies in hotels, taxis, beauty and hair salons, and other one-on-one services.
In hotels, bars and restaurants you will sometimes come across the phrase 'IVA NO INCLUIDO'  (VAT NOT INCLUDED). This means that they will add on an extra 10% to the bill.
The standard voltage is 220 V and the standard frequency is 50 Hz. In Spain the power plugs and sockets are of type F with two round pins and two earth clips on the side.
*Please note that the information provided on this site has been obtained from several different sources and therefore the organisers cannot accept any responsibility for errors therein.
Conference Chairs
 
Tabea Kirchner | Forschungszentrum Jülich
Paschal Ochang | De Montfort University
Programme Commitee
Nicolás Cano-Astorga | Cajal Institute
Joana Covelo | August Pi i Sunyer Biomedical Research Institute 
Sandra Diaz | Forschungszentrum Jülich
Carmen Alina Lupascu | Italian National Research Council
Taylan Özden | Technical University of Darmstadt
Jens Egholm Pedersen | KTH Royal Institute of Technology
Sergio Plaza | Cajal Institute
Giuliano Santarpia | Forschungszentrum Jülich
Alper Yegenoglu | Forschungszentrum Jülich
Local Host
Susana Mata | Rey Juan Carlos University
Luis Pastor | Rey Juan Carlos University
Óscar David Robles Sánchez | Rey Juan Carlos University
Organiser
HBP Education Programme | Medical University Innsbruck
Venue
Universidad Rey Juan Carlos:
Sede Madrid-Argüelles
Calle de Quintana, 21
28008 Madrid
Spain