EpiCARE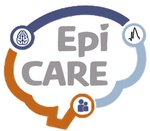 Project description
EpiCARE brings together 28 highly specialized health centres in 13 European countries as well as 16 affiliated centres in 16 European countries with expertise in rare and complex epilepsies. EpiCARE offers a coordinated approach for epilepsy diagnostics and treatment by utilizing e-tools and cross-country e-consultancy, thus providing patients with the best expertise available.
Project objectives
To improve accessibility of detailed diagnostics to individuals of all ages with rare and complex epilepsies across Europe, including clinical evaluation and investigation.
To develop treatment protocols and monitor standardised outcomes of rare and complex epilepsies.
To improve awareness and accessibility to protocols for physicians and individuals with rare and complex epilepsies across Europe for treatment.
To enhance educational activities and training opportunities across Europe by interchange across the network.
To enhance opportunities for registries, and collaborative research for the benefit of individuals with rare and complex epilepsies across Europe.
EpiCARE is part of the ERN program: European Reference Networks (ERN) are virtual networks involving specialist healthcare providers across Europe. They aim to tackle complex or rare medical diseases or conditions that require highly specialised treatment and a concentration of knowledge and resources. The ERNs are part of a broader EU strategy to make the national and European health systems more efficient, accessible and resilient.
Collaboration with HBP
EpiCARE won the HBP vouchers to install the Medical Infortmatics Platform at 10 EpiCARE centres. 
Key facts
Time frame: 2017 to 2022
Origin: Spontaneous Application
Funding: European Commission