EMBRACE
EMBedding Responsible Research And Innovation in Future and Emerging TeChnologiEs

Project aim
Future and emerging technology (FET) research, as performed by EU FET and EIC, aims to create radically novel ideas and technologies that can disrupt and transform human lives, businesses and society as a whole. Such transformation can be greatly beneficial. At the same time work on FET can raise social and ethical concerns, linked to the processes of research and innovation, as well as their purpose and outcomes. The EMBRACE project will develop commercially viable services to integrate principles and practices of responsible research and innovation (RRI) into FET research as well as commercialisation activities. It will draw from the broad range of activities related to RRI in the FET Flagship Human Brain Project. The successful and internationally recognised work on RRI in the HBP will provide the basis on which commercial services will be tailored for FET-related work.
Objectives
The EMBRACE project will take the HBP's innovative and internationally recognised RRI work, in particular the work in Ethics Support, to develop commercially available products and services that will allow other research and innovation organisations and projects to successfully integrate RRI and thereby ensure that process, product and purpose of their work is acceptable, desirable and sustainable. The overall objective of the EMBRACE project is to develop, validate and provide RRI-related products and services that will allow FET and other researchers in emerging technologies to recognise, engage with and mitigate ethical and social issues. In order to achieve this objective and develop scientifically, technically and economically viable services, EMBRACE will need to address a number of challenges which drive the work and the methodologies employed in the project. EMBRACE will use the Observatory for Responsible Research and Innovation (ORBIT; www.orbit-rri.org), a not- for-profit spin-out company jointly owned by the University of Oxford and De Montfort University, as the mechanism for trialling, testing and delivering the services, thus ensuring long-term impact beyond the lifetime of the FET Launchpad funding.
Biographies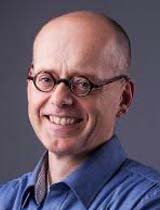 Professor Bernd Carsten Stahl (male) is a leading scholar in the field of ethics of computing and responsibility research and innovation in ICT. He is the director of the Centre for Computing and Social Responsibility. He has coordinated or continues to coordinate four EU projects (ETICA, CONSIDER, Responsible-Industry, SHERPA), is the principal investigator of the ORBIT project, was co-investigator (with Marina Jirotka, Oxford) of the UK EPSRC Framework for RRI in ICT and serves as Ethics Director of the EU FET Flagship Human Brain Project.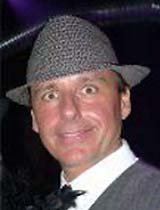 Martin de Heaver (male) is Director of the ORBIT project and responsible for setting it up as an independent legal entity. He has founded and run a number of new and established enterprises, and has been supporting new entrepreneurs as a judge and mentor at the London Business School since 2004.  Martin has delivered research projects funded by FP4/5/7 and InnovateUK, and was a cofounder of FP5 spin out company Ipsotek.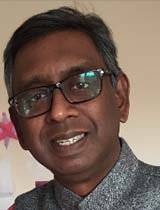 Dr. Mayen Cunden (male) is Lecturer in Information Systems at the Centre for Computing and Social Responsibility, De Montfort University. He is a graduate of the School of Business Leadership, University of South Africa and of Warwick Business School where he completed his PhD. His research interests focus on the social implications of IT-enabled technologies, particularly IT Outsourcing. He has published research on the Dutch Flower Auctions which addresses the social context of international economic interdependence as seen through the role and participation of African flower growers in European electronic markets.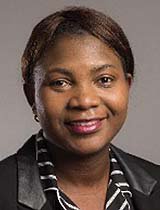 Dr. Simisola Akintoye (female) is the Data Protection Officer for the European Union Future and Emerging Technologies Human Brain Project. Her work involves continuous, up-to-date collaborative research in privacy and data protection. 
She is an international privacy practitioner, data protection consultant and law lecturer at De Montfort University Institute of Evidence-based Law Reform where she is the convenor of Privacy, Ethics and Responsibility.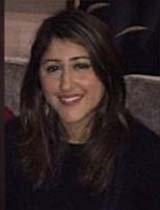 Dr Nitika Bhalla (female) is a Project Manager at De Montfort University, working specifically in the Centre for Computing and Social Responsibility. She is working on managing EU funded projects with various European partners and stakeholders. Nitika has completed her PhD in Chemistry from the University of Leicester and is PRINCE2 certified.