CREACTIVE
The CREACTIVE Consortium, coordinated by GiViTI (the Italian Group for Intensive Care Evaluation), based at Mario Negri Institute (NEGRI), is currently contributing to the global collaborative effort of International Initiative for Traumatic Brain Injury Research (InTBIR). The objective is to better characterise these patients across Europe, determine the most effective clinical interventions in the field, identify best practices in TBI patient management, and update the current classification of TBI.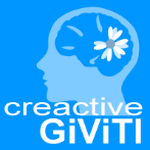 Project description
Traumatic brain injury (TBI) is among the leading causes of death and disability and the main cause of death among the under-45s. Most patients with moderate to severe TBI are admitted to intensive care units (ICUs). The project gathers data on all moderate to severe patients (without any selection) and from all types of healthcare facilities (not restricted to highly specialized units) in 6 European countries (Cyprus, Greece, Hungary, Italy, Poland and Slovenia) and Israel. It is expected to recruit 7-9,000 patients over a four-year period. The paediatric ICUs form a subset of total recruited ICUs, led by the Israeli partner from Ben Gurion University. To survey ICU and hospital outcome and disability, data is collected during ICU stay and patients are variously followed-up after the TBI event, by telephone interview in all patients, and in the ambulatory setting in a subset of adult patients and all paediatric patients. The eCRF adopts the Common Data Elements (CDE) endorsed by InTBIR with a view to harmonizing data collection at European and North American level, and the data registry is open-source, permitting the CREACTIVE consortium to join forces with the other consortia of the InTBIR initiative.
Biological samples are collected from patients with a view to identifying prognostic markers that influence response to treatment and outcome. Computed Tomography (CT) and a subsample of Magnetic Resonance (MRI) imaging data produced during ICU stay are gathered in a sub-group of ICUs. Data is processed to estimate lesion volume progression using software developed ad hoc by the CREACTIVE partner, Orobix. The size and shape of the haemorrhagic core(s) and peri-haemorrhagic oedema are recorded and compared throughout the stay, to stratify patients by size, shape and respective rates of change over time.
Such full coverage of the whole picture provides an unbiased basis for the development of a new classification system of TBI. The aim of collecting data based on CDEs in open-source databases is to permit data to be shared across the entire TBI research field and to facilitate collaboration between laboratories and interconnectivity with other informatics platforms. GiViTI has been entrusted with the task of promoting the data sharing process within InTBIR and with establishing a common platform for this purpose.
Objectives
The aims of the project are to:
consolidate a network to set up an open-source database to collect data on moderate to severe TBI patients;
describe the epidemiology of moderate to severe TBI in 7 countries;
join forces in the fields of data sharing and database compatibility with the international collaborative initiative on TBI;
build a prognostic model based on appropriate short- and long-term outcome measures;
identify the most effective clinical interventions for optimally treating TBI patients;
identify determinants of optimal vs. suboptimal performance;
promote data sharing within the European consortia of InTBIR.
Collaboration with HBP
CREACTIVE will collaborate with Subproject 8 of HBP to:
build tools to federate clinical data, and
recruit consortia to contribute to and benefit from using the platform.
HBP has the technical expertise to build a data-sharing platform, which is external to the consortia and designed to virtually pool their data for exchange and joint analysis purposes. CREACTIVE can provide MIP with very large, high quality datasets with which to build and tailor a federated data sharing platform. The synergy created by the present PP will lead to a positive-sum outcome.
Publications
Skurzak S, Carrara G, Rossi C, Nattino G, Crespi D, Giardino M, Bertolini G. Cirrhotic patients admitted to the ICU for medical reasons: Analysis of 5506 patients admitted to 286 ICUs in 8 years. J Crit Care. 2018 Jun;45:220-228. Epub 2018 Mar 16. doi: 10.1016/j.jcrc.2018.03.018.
 Finazzi S, Mandelli G, Garbero E, Mondini M, Trussardi G, Giardino M, Tavola M, Bertolini G. Data collection and research with MargheritaTre. Physiol Meas. 2018 Aug 31;39(8):084004. doi: 10.1088/1361-6579/aad10f. 
Maas AIR, Menon DK, InTBIR Participants and Investigators, et al. Traumatic brain injury: integrated approaches to improve prevention, clinical care, and research. Lancet Neurol. 2017 Dec;16(12):987-1048. Epub 2017 Nov 6. doi: 10.1016/S1474-4422(17)30371-X.
Poole D, Carrara G, Bertolini G. Intensive care medicine in 2050: statistical tools for development of prognostic models (why clinicians should not be ignored). Intensive Care Med. 2017 Sep;43(9):1403-1406. doi: 10.1007/s00134-017-4825-x.
Chieregato A, Malacarne P, Cocciolo F, Ravaldini M, Russo E, Viaggi B, Giardino M, Rossi C, Simini B, Bertolini G. Aggressive versus conservative antibiotic use to prevent and treat ventilator-associated pneumonia in patients with severe traumatic brain injury. Comparison of two case series. Minerva Anestesiol 2017 Jun;83(6):553-562. Epub 2017 Mar 8. doi: 10.23736/S0375-9393.17.11068-0.
Key facts
Time frame: 2013- 2020
Origin: Spontaneous Application
Funding: 

The research leading to these results has received funding from the EU Seventh Framework Program (FP7/2007-13 under Grant Agreement no. 602714 (CREACTIVE)