Welcome to our first Brain Simulation Platform news of 2020! 
In these short news pieces, we aim to update you with regular news from the Brain Simulation Platform: new use cases, features and tools. We will also highlight our relevant publications and workshops. 
We hope you will find it useful! If you have any feedback or ideas, do drop us a line.
If you haven't got access to the Platform or have misplaced your account details, email us and we will send you an invitation to the Platform.
New KappaNeuron Demo Notebook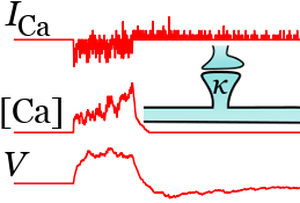 KappaNeuron is a notebook based demo that integrates a rule-based simulator called SpatialKappa into NEURON. Rule-based languages such as Kappa or BNGL allow models containing molecular interactions, such as binding of protein domains, and modifications, such as phosphorolation, to be described compactly, using a syntax akin to chemical reactions. 
Go to the KappaNeuron use case.
New Use Case "Custom Axon Cerebellar Granule Cell Simulation"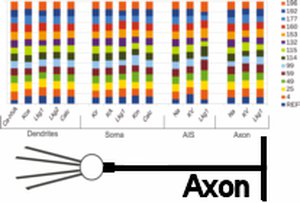 The purpose of this use case is to explain how to set up an axon, built with BluePyOpt, containing an arbitrary number of sections. After this, to simulate an actual cerebellar granule cell model with an axon composed of over 300 sections.
See the use case in the "Single Cell Building' section. 
HPC Status Monitor Available
On the front page of the Brain Simulation Platform you will find a link to the "HPC Status Monitor", which will show you in one glimpse the current status of the available HPC systems. Clicking on an individual system will also show your associated projects and the remaining quota.
New Icons Indicating Use Case Type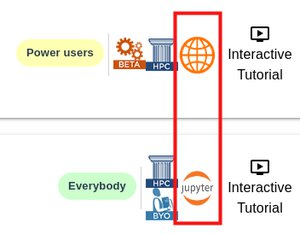 For each use case a new icon on the right hand side in the Brain Simulation Platform indicates if the use case is a jupyter notebook (jupyter icon) or a web application (globe symbol).