A new webinar series from EBRAINS

Entering its third and final phase, the Human Brain Project will launch 'Brain Matters', a new monthly webinar series which will explore the various issues being tackled by the HBP scientific community.
The hour-long sessions will focus on different areas of brain research and feature expert speakers, with the goal of highlighting the HBP's scientific achievements and the state-of-the-art services offered by its new infrastructure for brain research, EBRAINS.
The interactive webinars are free and open to the public. The events will be recorded, streamed live on Twitter, Facebook and Youtube, where viewers can ask questions by commenting on the live streams! The recordings of the webinars will be posted on the various HBP communications channels.

Find out more about EBRAINS 
EBRAINS.EU
Watch the first Brain Matters webinar:
#1 Brain Matters | 21 September 2020 | 16:00–17:00 CEST
EBRAINS – in Search of Breakthroughs in Science and Medicine

Moderator: Katrina Sichel
 
Sessions: 
Watch this session to learn about how The Human Brain Project and EBRAINS are ushering in a new era in brain research by:
Moving the field of neuroscience towards the world of connectivity
Gaining a better understanding of the human multiscale connectome
Providing brain researchers with high quality models, data sets, and robust tools through EBRAINS
presented by Katrin Amunts (FZ Jülich & University of Düsseldorf)
Are you curious about your personality, and what makes people tick? Tune in to this session to find out what brain scans and Artificial Intelligence can tell you about yourself, including:
How old you are
How outgoing you are
How neurotic you are
How good your memory is
And much more!
presented by Simon Eickhoff (FZ Jülich)
Brain surgery is difficult to perform, and outcomes are hard to predict. But what if a virtual model of a patient's brain could make things easier? Join this session to learn about the various applications of personalized brain models, including:
Understanding brain activity
Gaining insights into brain pathologies
Helping surgeons to make decisions regarding brain surgery
presented by Viktor Jirsa (Aix-Marseille Université)
Speakers:
Katrin Amunts did a postdoctoral fellowship at the C. & O. Vogt Institute of Brain Research at Duesseldorf University, Germany. In 1999, she set up a new research unit for Brain Mapping at the Research Center Juelich, Germany. In 2004, she became professor for Structural-Functional Brain Mapping, and in 2008 a full professor at the Department of Psychiatry, Psychotherapy and Psychosomatics at the RWTH Aachen University as well as director of the Institute of Neuroscience and Medicine (INM-1) at the Research Center Juelich. Since 2013, she is a full professor for Brain Research, director of the C. and O. Vogt Institute of Brain Research, Heinrich-Heine University Duesseldorf and director of the Institute of Neuroscience and Medicine (INM-1), Research Center Juelich. Katrin Amunts is the programme speaker of the programme Decoding the Human Brain of the Helmholtz Association, Germany. Since 2017 Katrin Amunts is co-speaker of the graduate school Max-Planck School of Cognition and since 2018 she is a member of the International Advisory Council Healthy Brains for Healthy Lives, Canada.
Since 2016, she is the Scientific Research Director and Chair of the Science and Infrastructure Board (SIB) European Flagship, The Human Brain Project (HBP).
In order to better understand the organizational principles of the human brain, she and her team aim to integrate cyto-, receptorarchitectonic, genetic and functional as well as PLI-based maps into a multimodal atlas, which contributes to EBRAINS, the research infrastructure of the HBP. Central to her approach are the development and application of methods of high-performance computing to generate ultra-high resolution human brain models such as the BigBrain, and the Juelich-Brain, a cytoarchitectonic atlas reflecting variations in brain structure.
Simon Eickhoff is a full professor and chair of the Institute for Systems Neuroscience at the Heinrich-Heine University in Düsseldorf and the director of the Institute of Neuroscience and Medicine (INM-7, Brain and Behavior) at the Forschungszentrum Jülich. He is furthermore a visiting professor at the Chinese Academy of Science Institute of Automation. Working at the interface between neuroanatomy, data-science and brain medicine, the he aims to obtain a more detailed characterization of the organization of the human brain and its inter-individual variability in order to better understand its changes in advanced age as well as neurological and psychiatric disorders. This goal is pursued by the development and application of novel analysis tools and approaches for large-scale, multi-modal analysis of brain structure, function and connectivity as well as by machine-learning for single subject prediction of cognitive and socio-affective traits and ultimately precision medicine.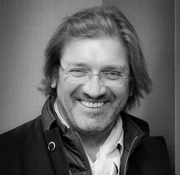 Viktor Jirsa is Director of the Inserm Institut de Neurosciences des Systèmes at Aix-Marseille-Université in Marseille, France. Dr. Jirsa received his PhD in 1996 in Theoretical Physics and Applied Mathematics and has since then contributed to the field of Theoretical Neuroscience, in particular through the development of large-scale brain network models based on realistic connectivity. His work has been foundational for network science in medicine with translations to clinical applications. Dr. Jirsa serves as scientific lead of the brain simulation platform The Virtual Brain (www.thevirtualbrain.org) and lead investigator in the Human Brain Project (https://www.humanbrainproject.eu/). Dr. Jirsa has been awarded several prizes for his research including the Grand Prix de Recherche en Provence (2018) and has published more than 160 scientific articles.
Links with further material
Contact: outreach@humanbrainproject.eu