Transparency and management of interests in the Human Brain Project
Ensuring transparency, trust and accountability by implementing safeguards.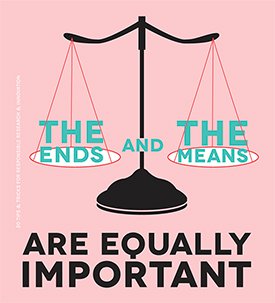 The subject of Conflicts of Interest is particularly important for a large publicly funded research project as the HBP. It should not be reduced to a simplistic and narrow compliance requirement. Instead, it should be considered through a wider lens as an exercise that encourages reflection on how an individual's different activities and commitments can overlap, resulting sometimes in situations where interests or loyalties are or appear to be conflicting with each other.
When such situations occur, the participation of the affected individual in evaluations or decisions can be questioned and the entire project's transparency and trustworthiness can be negatively impacted.
HBP policy on transparency and management of interests
We often see Conflicts of Interest exposed in the media as major societal scandals and may think that we do not hold positions with the potential to significantly impact society. However, everyone has interests and commitments, that may eventually create a conflict situation with other personal or professional interests. Such situations may materialise into Conflicts of Interest.
Conflicts of Interest potentially concern everyone, at different levels, with different impacts and consequences. Being reminded of some unconscious biases never harms. Supporting a culture of responsible practices also means going beyond contractual requirements towards preventive and reflective best practices.
The HBP has developed a policy on transparency and management of interests to provide clear guidance to HBP members on how to address and pre-empt such situations. This policy aims at providing a formal ground for the management of interests, as well as relevant comprehensive considerations on research integrity, transparency, and scientific best practices. They result from a reflection on how to implement safeguards to avoid Conflicts of Interest and to promote a culture of disclosure, transparency and responsibility. 
Download the Policy
The definitions are the basis of the policy. They try to capture the essence of "Interests", and attempt to outline how, almost inevitably, at some point of a researcher's career, some interests end up colliding with each other, generating a Conflict of Interest.
This policy aims at going beyond simple compliance, and the central concept "Conflicts of Interest" was given an additional layer of granularity. There might be more to Conflicts of Interest than what one could have initially fathomed, and the exercise of declaring interests can go a step further, as it is a basis for transparency and trust.
Through the present policy, the HBP favours a preventive approach and strongly supports a positive resolution of Conflicts of Interest. However, misconducts and failures to declare or comply do have consequences and it remains each individual's responsibility to declare their interests honestly and transparently. 
Annual declaration of interests
The declaration of interest is a mandatory requirement for all members of decision-making bodies and members of committees who are involved in selection processes or funding allocation.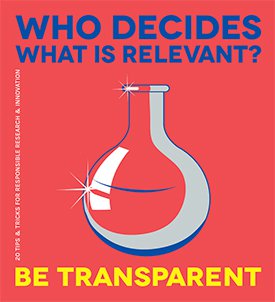 During SGA3, the following individuals may be asked to register their interests: 
Members of the Governing Bodies (DIR, SIB and SB) 
Members of the Advisory Boards (SIAB and EAB) 
Members of the Access Review Committee (ARC) 
Other individuals, such as the Ombudsperson 
Members of specific groups, where appropriate
Before starting to declare their interests on the online form, individuals must have read the policy, as they will be requested to fill in and sign the Declaration of Honour.
Access the Declaration Form
Should you have any question, you are welcome to reach out to the HBP Governance staff by email to

Source of images:
Tips & Tricks cards created and designed by Knowle West Media Centre (KWMC), in collaboration with ENoLL Thess-Ahall - )