The Women in Neuroscience Repository is to help you identify and recommend female neuroscientists for conferences, symposia or collaborations.
Read the related article by Schrouff J., Pischedda D., Genon S., Fryns G., Pinho A.L., Vassena E., Liuzzi A. G. , Ferreira F. S.: "Gender bias in (neuro)science. Facts, consequences, and solutions.", which was published on the International Women's Day 2019 on how to 'debunk the myths' related to gender bias and to affirmative actions in academia.
 
You want to know more about the pool of talent,
working conditions and career advancement of
women and men in European research institutions? 
Explore the statistics and background information
offered in the European SHE FIGURES 2018

Did you know that 13 HBP Partners are also members of
the League of European Research Universities (LERU)?
LERU offers amongst others excellent Advice and Position Papers
ADVICE PAPER by Jadranka Gvozdanović J. and Maes K. (2018): Implicit bias in academia: A challenge to the meritocratic principle and to women's careers – and what to do about it.
"This paper looks at the role of implicit bias as a mechanism behind the gender gap and a potential threat to academic meritocracy. It focuses on implicit gender bias, examining how it plays a role in working conditions for women at universities, in recruitment and career advancement processes, and in research funding situations."
POSITION Paper by Buitendijk S., Curry St. Maes K. (2019): Equality, diversity and inclusion at universities: the power of a systemic approach.
"This position paper examines the issue of equality, diversity and inclusion (EDI) at universities. It is firstly a manifesto which makes the case for why universities should and how they can engage with EDI. It also analyses the opportunities and benefits for universities to engage with EDI and it contains several research-based contributions on specific EDI challenges. Finally, the paper has a section with many examples of what LERU universities are actually doing to build equal, diverse and inclusive organisations."
Explore the collection of research articles related to diversity and gender at PLOS:
PLOS Editor's Picks: Understanding the Gender Imbalance in STEM Fields
Read the HBP Gender Survey flyer:

 HBP gender survey_flyer.pdf (2.0 MB)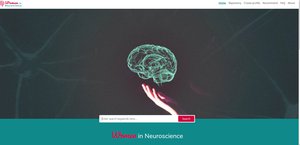 Image: Women in Neuroscience Repository Website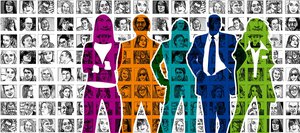 Image: Gerd Altmann https://pixabay.com