Framework Partnership Agreement
The Framework Partnership Agreement (FPA) describes the HBP's overall work plan for the duration of the Project. It details the Project's main objective of creating an enduring scientific Research Infrastructure, describes how this and the HBP's other aims will be achieved, and sets out how the Project will function in terms of governance and the transition to becoming a Legal Entity. The FPA was signed on 30 October 2015 by the European Commission and the HBP Coordinator (EPFL) on behalf of the HBP Consortium.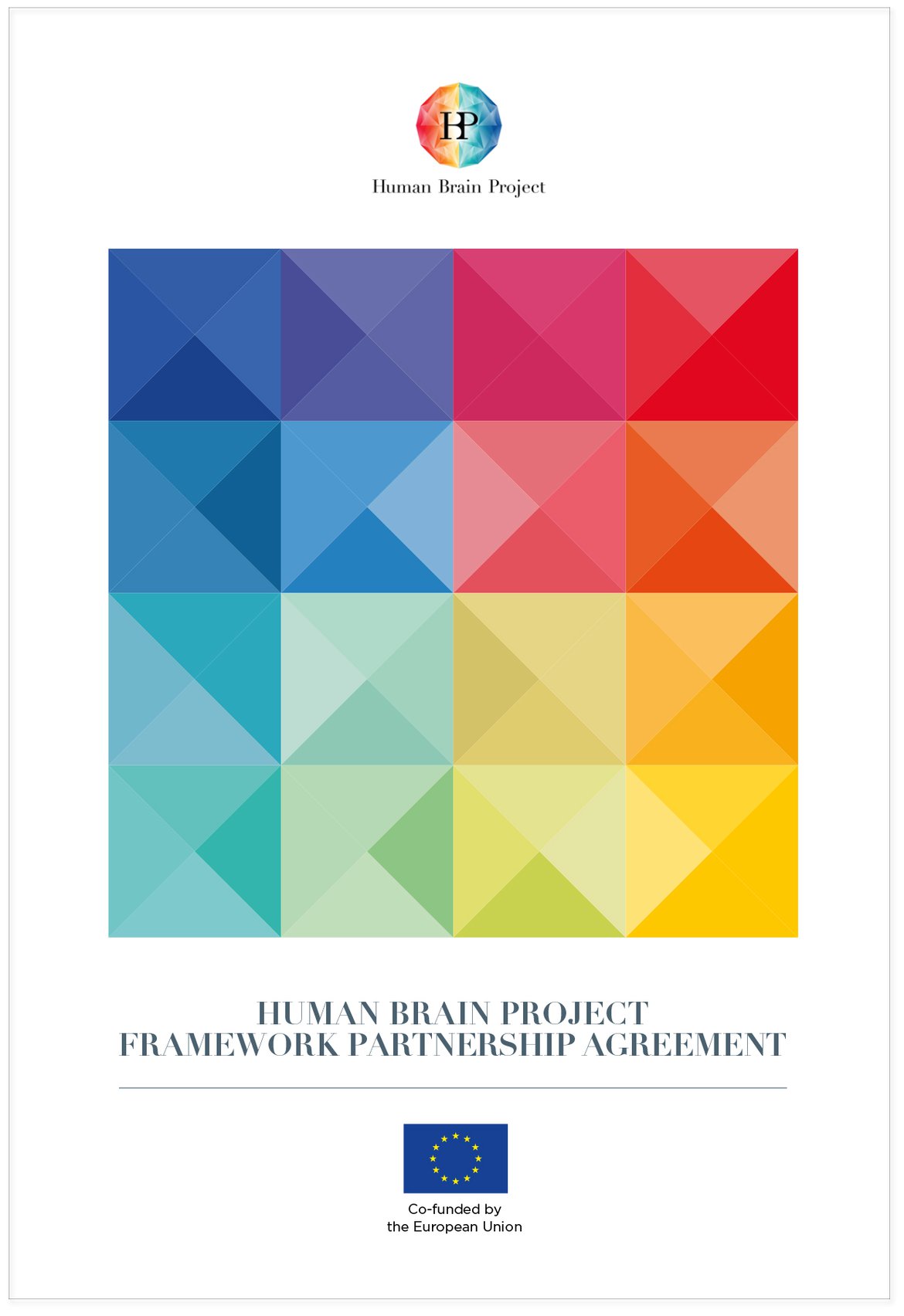 Since the original agreement was signed there have been thirteen Amendments to update the list of HBP Partners and to provide up-to-date information on the Project. The FPA is not a funding agreement in itself, there are five additional Specific Grant Agreements covering the four phases in the Project, Ramp Up Phase, SGA1, SGA2, and SGA3, as well as a Computational E-Infrastructure agreement (ICEI) which funds EU super computing centres to make services available for Neuroscience. You can find out more about the Funding Structure for the Project here.