THE MEDICAL INFORMATICS PLATFORM
Enabling researchers and clinicians to access and analyse data, federated accross hospitals and research centers, towards more accurate diagnoses and personnalised medicine.
The quantity of clinical data around the world is tremendous, but the majority is stored in hospitals, data centers and research facilities where it is usually used on a local scale. Medical research has identified over five hundred brain diseases, from migraine and addiction to depression and Alzheimer's disease. A study
[1]
has estimated that more than a third of European citizens are directly affected by at least one of these diseases.
The purpose of the Medical Informatics Platform is to provide the infrastructure, tools and algorithms, encouraging a collaborative approach to medicine and research, without compromising patient confidentiality.
One of the MIP's major goals is to characterise complete disease pathways based on biological signature of diseases, from the molecular level up to the observable disorders of cognition and behaviour, thanks to the collaborative involvement of the scientific and medical communities.
The MIP is a groundbreaking innovating tool stimulating large-scale collaboration, fostering ideas and creating networks all around Europe and broader.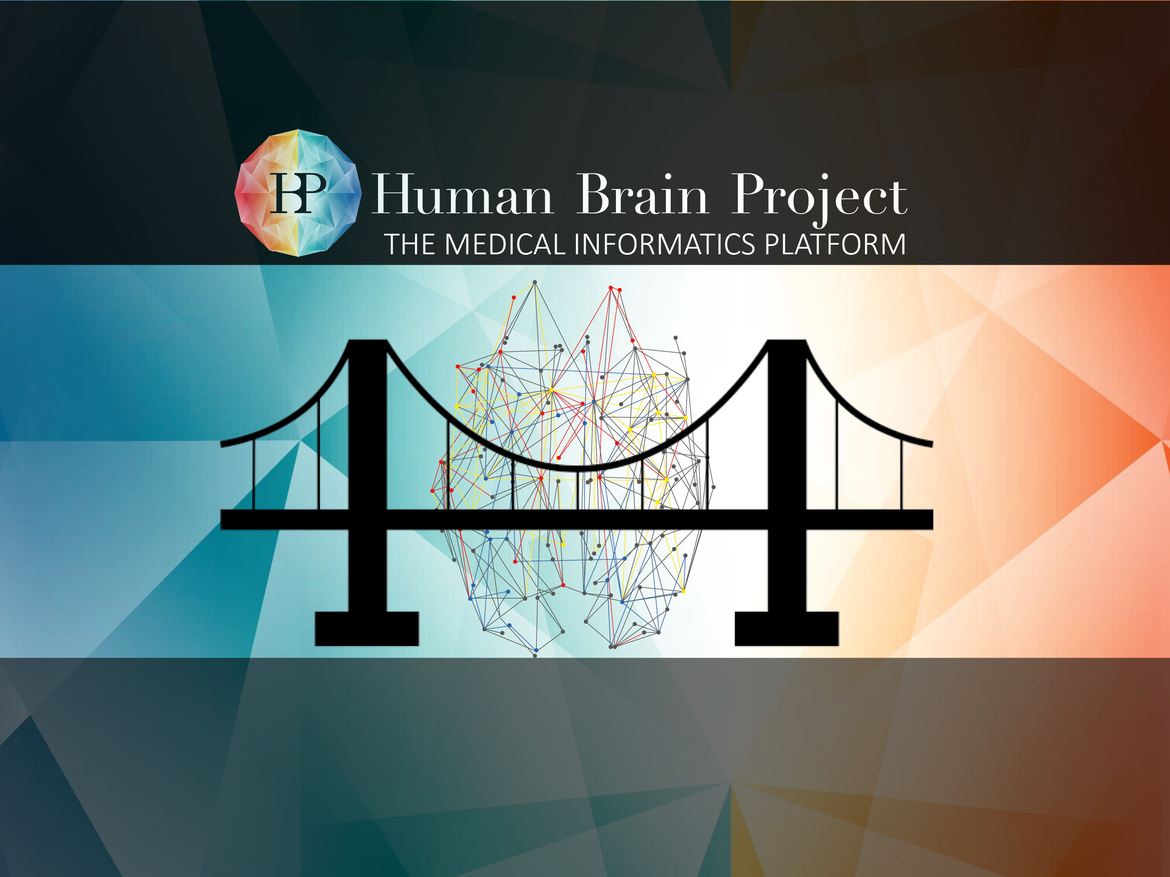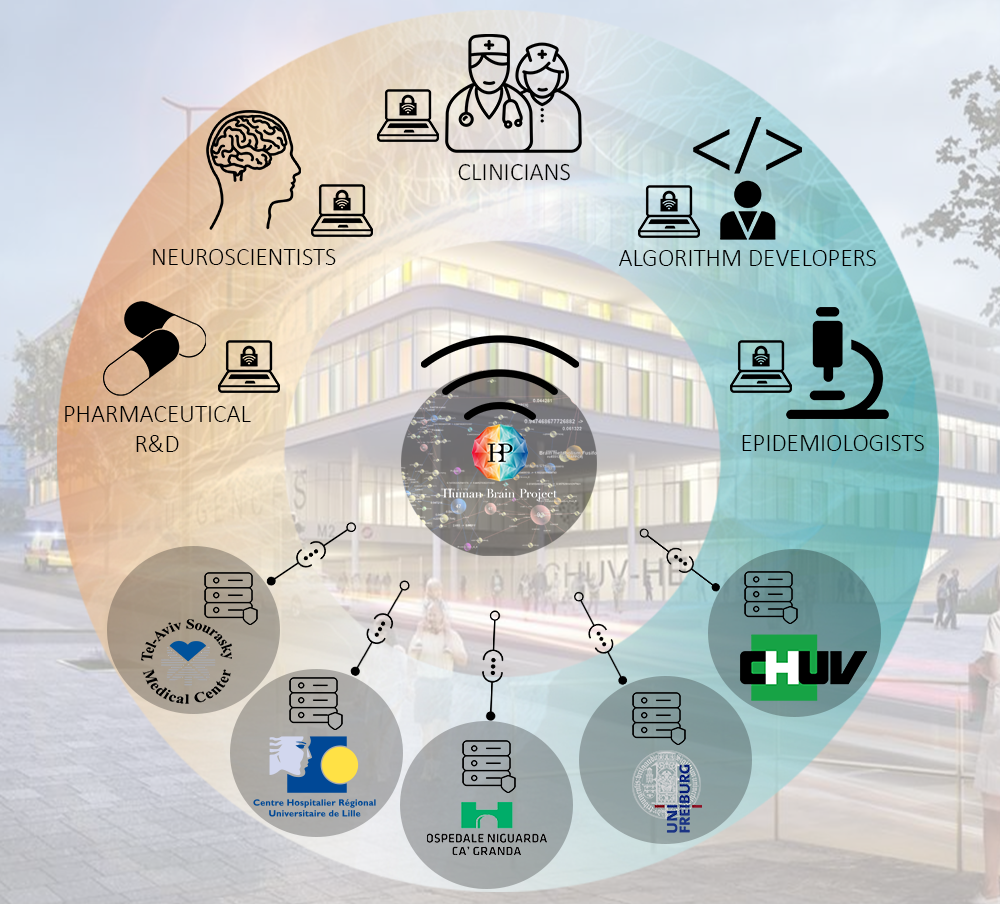 THE USERS
The MIP is developed for
Clinicians 

Neuroscientists 

Epidemiologists 

Computing developers

Pharmaceutical R&D.
In reality, anyone can ask for a login and benefit from the knowledge shared on the platform, although it will require quite some knowledge in medicine and particularly in neuroscience to really be able to use is efficiently
"We are working together in order to make routinary the use of this platform for clinicians as we think that it could be and extreme useful and powerful tool to better understand the diverse mechanisms underlying different neurological diseases. In particular we are involved in both clinics and research, on neurodegenerative diseases provoking mental decline and we find that the available classifications do not respond to the all diagnostic and therapeutic questions we daily have to deal with." 
Dr. Bottini, Niguarda Hospital
WHAT TO EXPECT
The Medical Informatics Platform is a powerful online tool aimed at professionnals from the scientific and medical community.
The goal is to use and / share data, process analysis and diagnosis, commit to the development of new apps and variables and participate in the global objective of the Human Brain Project: understanding the brain.
The platform is the result of a collobaration between hundreds of actors and is an infrastructure in constant evolution.
---
The first version of the MIP was released in 2016, enabling interactive access to brain-related medical information throughout European hospitals and research centres, and the opportunity to collaborate on analyses and results towards an understanding of brain diseases and neurological disorders. Five European hospitals and research cohorts have already been recruited. The first valuable results (distributed analyses for electronic health record, brain and omics data) have already been achieved; new dementia subtypes have been identified, as well as the first biological signatures for prognosis before the onset of dementia.