First annual HBP Innovation forum and exhibition
Flett Theatre The Natural History Museum Cromwell Road London SW7 5BD
March 22, 2018 – March 23, 2018
Conference and Exhibition: From the Human Brain to Breakthroughs in Technology and Medicine
This two-day event is an opportunity for industry, commercial organisations, and clinicians to engage with the Human Brain Project (HBP), one of the European Union's Future Emerging Technology Flagships.
Day One
Flett Theatre (click for map)
The Natural History Museum
Cromwell Road London SW7 5BD
This event is an opportunity for researchers, industrials, socio-economic actors and clinicians to exchange and debate on the areas of scientific research, biotechnology and brain function. Several topics will be discussed such as:
Artificial intelligence
Brain inspired computing
Data processing (Big data, data mining etc.)
Robotics
Brain related disorders
The First Annual HBP Innovation Forum will combine talks from leading figures and high-level scientists in the HBP about the goals, progress and potential of the project, with presentations and testimonies from innovative companies working in the fields of artificial intelligence, neuroscience, computing and brain-related medicine.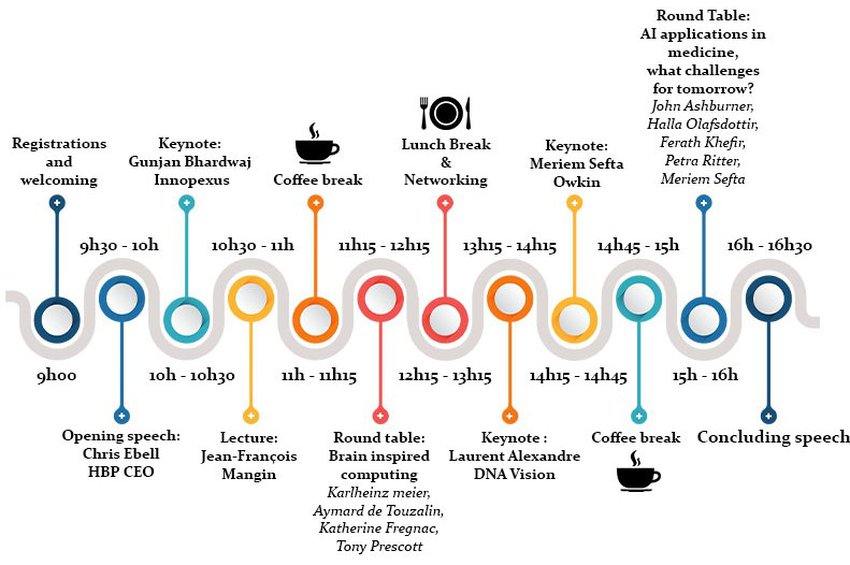 Day Two
Exhibition Rd, Kensington, London SW7 2DD, UK
Day Two will provide an exhibition to showcase some of the achievements of the HBP so far and to demonstrate the potential of ongoing research to improve the European economy and advance new treatments for brain disorders.  Companies with an interest in areas of research covered by HBP will also be invited to exhibit at the event. (Read more about the innovation exhibition.)
Details
The event is organised by multiple HBP partners with leadership from the University of Sheffield, the University of Amsterdam and École polytechnique fédérale de Lausanne (EPFL), and by Erdyn, an innovation consultancy company.
Participants can register for the first or second day or both.
 Both days (22 & 23 March):  £190.00
 Day 1 only (22 March):  £150.00
 Day 2 only (23 March):  £60.00
(Entry to day 2 is free from 2pm but advanced registration is required.)
Register here: http://onlineshop.shef.ac.uk/conferences-events/faculty-of-engineering/computer-science/first-annual-hbp-innovation-forum
Talks will be in English.