Young Researchers Event 2019
EBRAINS - A platform for collaboration in digital neuroscience
9 July 2019 | Belgrade, Serbia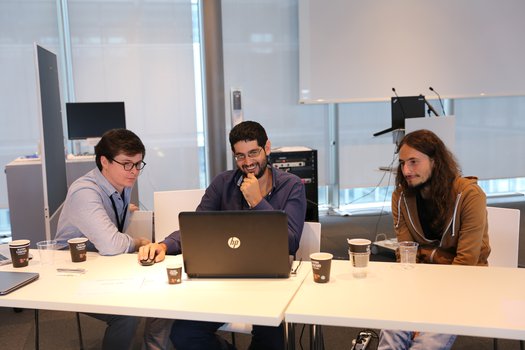 FAQs & ALL YOU NEED TO KNOW
The human brain is a multi-level and highly complex system that produces, processes and transmits information in an unique manner. Researchers and scientists from all over the world strive to decode the mechanisms underlying this unique system. The European Human Brain Project plays a pioneering role in neuroscience research, uniting experts from various fields in the aim to build a collaborative platform for computational neuroscience.
This event is open to the entire scientific community but especially targets early-career researchers. The programme provides an overview of interdisciplinary efforts towards collaboration for the advance of digital neuroscience and offers ample opportunities for participants to exchange information and knowledge with peers as well as renowned experts.
 
Participation in the event is free. Please note that registration is required as the number of spaces is limited. 
If you already have an HBP account, you can directly access registration via the button below.
Please use your HBP credentials to log in.
 
If you do not have an account yet, you will need to create a (free) HBP Community account, which also allows you access to the infrastructure demonstrated during the event. Please follow one of the options below to receive an invitation: 

If you are not an HBP member, request an invitation by sending a short email to support@humanbrainproject.eu.
If you are an HBP member, please contact your SP manager.
You can also be invited by a current HBP account holder.
 

After sending your request, you will receive an invitation to join the HBP Collaboratory and create an account. Use your log-in details to access the registration after clicking the button below. 

If you experience any problems with the registration process, please contact the event organisers at education@humanbrainproject.eu.
Registration deadline: 14 June 2019
PROGRAMME
Welcome and Introduction to the European Human Brain Project | 20 min
Katrin Amunts (Forschungszentrum Jülich)

EBRAINS – towards a European research infrastructure | 30 min
Jan Bjaalie (University of Oslo)

Secrets of the visual cortex | 30 min
Aleksandar Maliković (University of Belgrade)

Introduction to the HBP Collaboratory | 20 min
Jonathan Villemaire-Krajden (EPFL)
 
Introduction to the HBP Knowledge Graph | 20 min
David Kunzmann (EPFL)
Micronanatomy of the brain: A critical step to
model neuronal circuits | 15 min
Marta Turégano (Universidad Politécnica de Madrid)
Ethics in neuroscience research | 15 min
Simisola Akintoye (De Montfort University)
 
Hands-on sessions | 180 min
- Hands-on session I: Data curation, FAIR data usage
  Camilla Hagen Blixhavn & Jan Bjaalie (University of Oslo)
- Hands-on session II: Modeling and Simulation
  Alexander Peyser (Forschungszentrum Jülich)
- Hands-on session III: The Human Brain Atlas
  Lyuba Zehl (Forschungszentrum Jülich)
 
Gender and diversity, career support for young researchers, Mentoring | 15 min
Karin Grasenick (convelop cooperative knowledge design gmbh)

Round-table discussion: Feedback session on HBP Infrastructure | 30 min
Guest lecture: Cognition and motion: space to be fulfilled | 30 min
Vladimir Kostić (University of Belgrade)
SCIENTIFIC CHAIRS
Katrin Amunts | HBP Scientific Research Director
Jan Bjaalie | HBP Infrastructure Operations Director
Nebojša Lalić | Dean University of Belgrade, Faculty of Medicine
Tatjana Pekmezović | Vice Dean University of Belgrade, Faculty of Medicine
Aleksandar Maliković | University of Belgrade, Faculty of Medicine
PROGRAMME COMMITTEE
Katrin Amunts | Forschungszentrum Jülich, Heinrich Heine University Düsseldorf, Germany
Jan Bjaalie | University of Oslo, Norway
Aleksandar Maliković | UBFM, Serbia
Sandra Diaz | Forschungszentrum Jülich, Germany
Martina Schmalholz | Heidelberg University, Germany
Gabriel Urbain | Ghent University, Belgium
ORGANISERS
HBP Education Programme Office
education@humanbrainproject.eu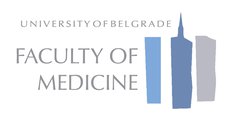 ABOUT THE VENUE 
UNIVERSITY OF BELGRADE
Faculty of Medicine
Dr Subotića 8
11 000 Belgrade
Serbia
The Young Researchers Event 2019 will take place at the University of Belgrade, Faculty of Medicine (UBFM). The venue offers a big ceremonial room where all the main agenda points of the event will take place. Additionally, there are two smaller rooms that will be used for hands-on sessions.
The University of Belgrade is the leading institution of higher education in the region. Its Faculty of Medicine is only 12 minutes of walking from the main train station of Belgrade (Beograd Centar-Prokop).