1st Elephant User Workshop
Accelerate Structured and Reproducible Data Analysis in Electrophysiology
4-6 November 2019 | Paris, France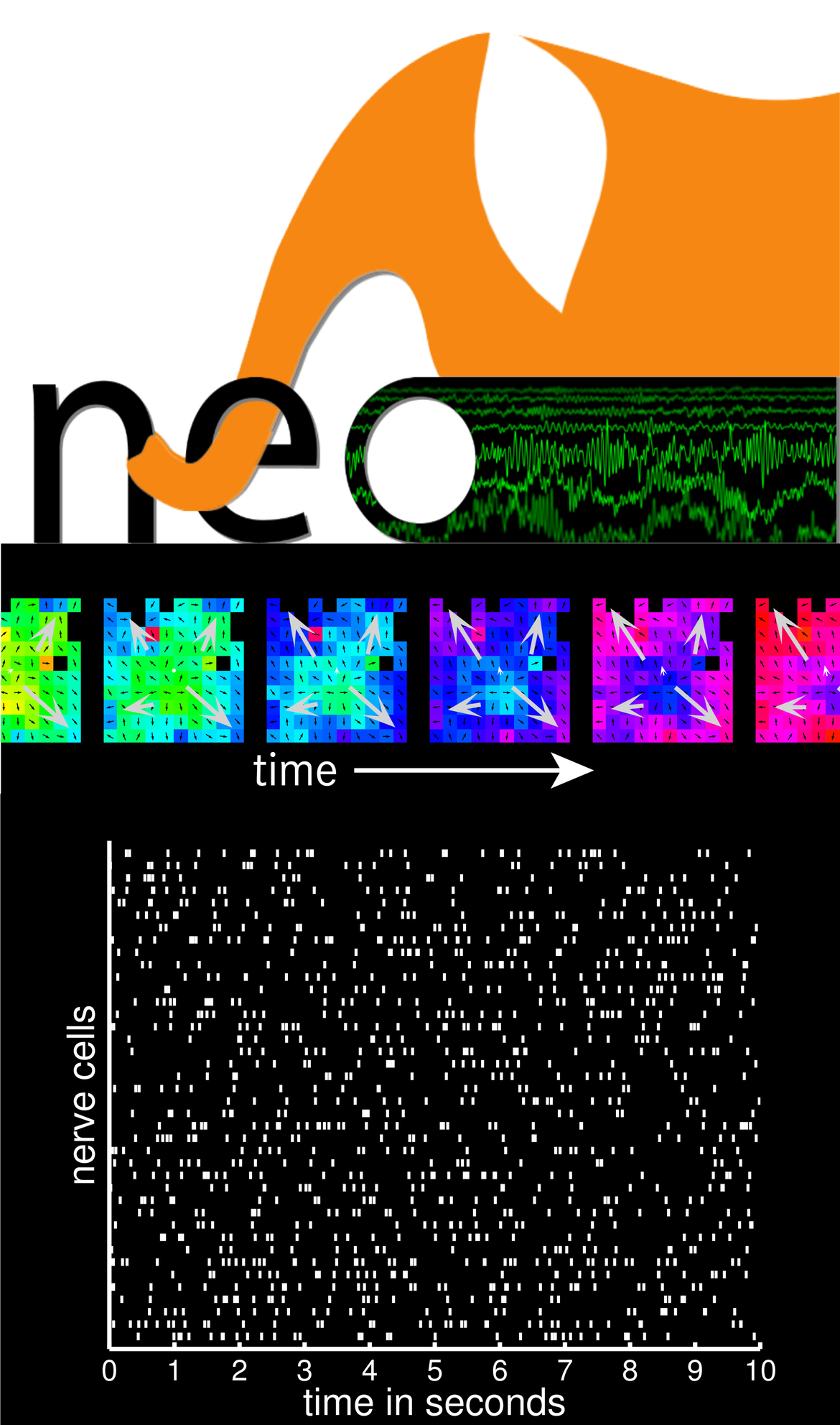 FAQs & ALL YOU NEED TO KNOW
You have to expect the following expenses:
Registration Fee (€ 40.00)
Travel
Accommodation
Breakfast & Dinner
What we cover: 
Lunch & Coffee Breaks
Up to 5 fee waivers*
* A limited number of fee waivers are available to participants who want to contribute with own data examples.
Participants can apply for fee waivers prior to the respective registration deadline by sending an email to the organisers (training-support@humanbrainproject.eu).
Requests of female researchers will be appreciated and favored.

Are you working in an HBP Partnering Project? SCOPE can help with your expenses! 
In recent years it has become clear that the rapid technological, methodological and theoretical advances in neuroscience pose a challenge for scientific reproducibility. The degree of complexity when working with data from electrophysiological experiments has reached a level where workflows for data and metadata acquisition, pre-processing, and subsequent analysis must be carefully planned, well structured, and their execution carefully tracked. Recent years have seen the development of tools to support such workflows, yet an active community, a vibrant exchange of ideas and hands-on training is required to bring these tools into laboratories while at the same time improving the tools through a process of co-design.
In this workshop, users will be trained in the use of community-driven tools developed in the context of the Human Brain Project, and supported in integrating them into their own data analysis workflow. The topics covered will be:
reading and manipulating electrophysiology data in Python using Neo [1]

analysis of such data using Elephant [2]

best practices for integrating metadata into your workflow to aid the analysis process

best practices for structuring of analysis results

tracking data analysis pipelines using the HBP Knowledge Graph [3]

collaboration and sharing using the HBP Collaboratory [4]
In the registration form, please state:
your interest in the course

the type of analysis work on electrophysiological data you are interested in (which type of data/experiment? which types of analysis?)

whether you would be willing to bring and share an example data set for analysis in the second part of the course, or have a publically available dataset in mind. If so, which type of data, and which data format is the data in?
References:
The number of participants is limited to 30. The registration fee is 40€. The registration deadline is 28 October 2019.
Registration is open!
Registration deadline: 28 October 2019
If you already have an HBP account, you can directly access registration via the button below.
Please use your HBP credentials to log in.
 
If you do not have an account yet, you will need to create a (free) HBP Community account, which also allows you access to the infrastructure demonstrated during the event. Please follow one of the options below to receive an invitation: 

If you are not an HBP member, request an invitation by sending a short email to support@humanbrainproject.eu.
If you are an HBP member, please contact your SP manager.
You can also be invited by a current HBP account holder.
 

After sending your request, you will receive an invitation to join the HBP Collaboratory and create an account. Use your log-in details to access the registration after clicking the button below. 
If you experience any problems with the registration process, please contact
martina.schmalholz@kip.uni-heidelberg.de
Please note that registration for the workshop is mandatory.
 
Registration Fee: The registration fee is 40€.
What is covered by the registration fee?
Workshop materials
Coffee and lunch breaks during the workshop
The fee does not include travel and accommodation.
Confirmation of registration
You will receive an automatically generated notification via email after the registration has been completed. After your payment has been received, you will get a final confirmation.
After 28 October 2019, registration will be closed.
PROGRAMME COMMITTEE
Michael Denker | Forschungszentrum Jülich, Germany
Andrew Davison | French National Centre for Scientific Research, France
ORGANISERS
Martina Schmalholz | Heidelberg University, Germany
Education Programme Office | Medical University Innsbruck, Austria
ABOUT THE VENUE 
The Paris-Saclay Institute of Neuroscience
CNRS building 32
1 avenue de la Terrasse
91198 Gif-Sur-Yvette, France
The Paris-Saclay Institute of Neuroscience (Neuro-PSI) is dedicated to basic Neuroscience, at all scales of analysis, from molecule to cognition and from embryo to adult.
It is a joint Research Unit of the CNRS and Paris-Sud University (UMR9197), currently located in Gif-sur-Yvette and Orsay, 25km South to Paris.
It forms, with its sister Institute NeuroSpin (CEA Saclay), the NeuroSaclay Center promoting Neuroscience at the highest international standards within the Paris-Saclay University.
How to Access
Access by RER :
Take the subway (RER B, RATP) direction " Saint Remy lès Chevreuse ", to the station Gif-Sur-Yvette
Click here to have the map of the subway (RER B). Take the "Rue Alphonse Pécard" leaving the station fore-court in the direction of the centre of the village.
Turn left in front of church along the "Rue Neuve". Take the first street on the right (Avenue de la Terrasse) which brings you to the CNRS campus gateway.
Follow map above to building 32/33. Click here to see a map of the CNRS campus.
Access by car :
You can reach Gif by motorway CHARTRES-ORLEANS (F18 or N118), by main road N306, or the motorway A6 then A87. Click here to view the road from Paris.